Taylor Lautner is a 31-year-old American actor, model, and martial artist who was once the highest-paid teenager in Hollywood. His looks and physique have often created a buzz, with his name appearing in several Most Beautiful People lists. These days, Taylor Lautner net worth is in the limelight as fans wonder how much the actor has earned throughout his career. 
Taylor Lautner Net Worth
As of 2023, Taylor Lautner net worth is a whopping $40 million. Even though he began his career as a child actor, most of Lautner's net worth comes from his role as Jacob in the Twilight franchise.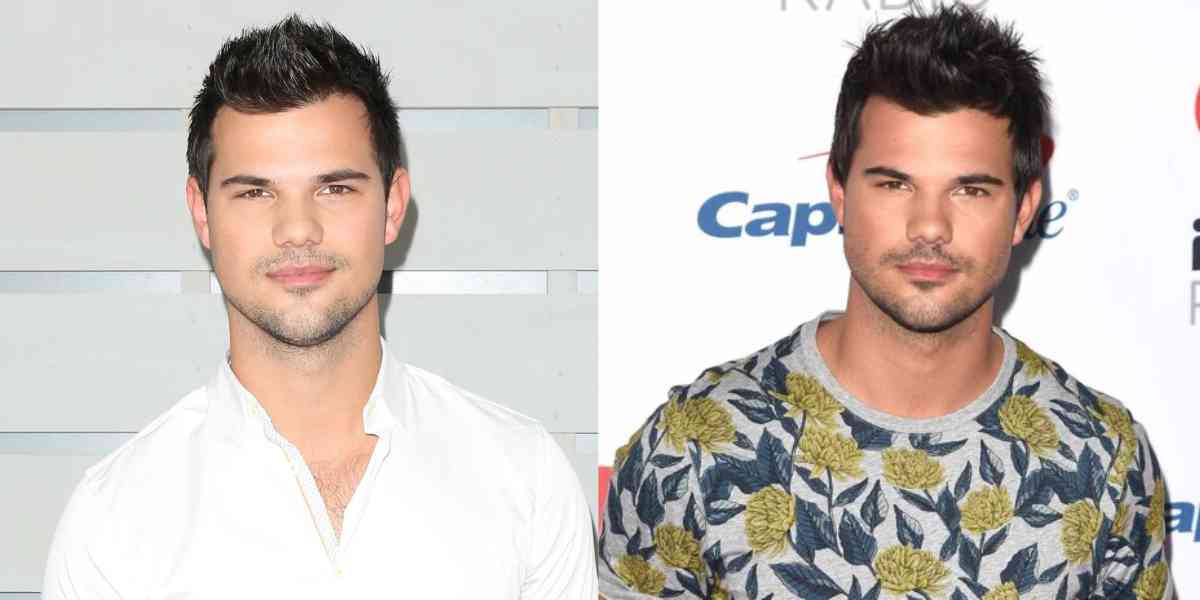 Taylor Lautner Early Life
Born on February 11, 1992, in Grand Rapids, Michigan, Taylor Lautner was raised in a catholic household. He has a younger sister.
Related: What Is Iggy Azalea Net Worth?
Lautner began acting at a very young age which resulted in him getting bullied at school. However, he did not let the bullying get to him and continued to pursue his passion. He also enjoyed karate and earned a black belt. Additionally, he won various championships in karate.
Taylor Lautner and his family shifted to California so that he could get better roles. He attended high school here as well and participated in dances and other athletic activities. Eventually, he realized that he could not juggle everything and had to leave school to continue pursuing his passion.
Taylor Lautner Net Worth Through His Career
Lautner was a child actor in the late 90s and bagged his first major role in 2001 when he appeared in Shadow Fury. In the following years, he appeared as a voice actor in several animated series and commercials. Some of these include Duck Dodgers, Danny Phantom, What's New, Scooby-Doo. Taylor Lautner net worth did not increase considerably during this time.
He then appeared as Sharkboy for The Adventures of Sharkboy and Lavagirl. Lautner's next role was in the movie Cheaper by the Dozen 2. He also appeared in TV shows such as Love Inc.
Related: Apple TV+ Unveils Foundation Season 2 Teaser
In 2007, Taylor Lautner proved himself as an extraordinary actor with the role of Jacob Black in Twilight. The movie was a box office hit, earning $392 million worldwide. However, Lautner was only paid $1 million for this movie. There were rumors that the role of Jacob would be recast as Taylor Lautner did not meet the physical standards meant for the role. But, Taylor managed to keep his role for the entire franchise by working out for several months. He played a central role throughout all the franchise movies and gained popularity. For Twilight's second and third part, he was paid $4 million and $7.5 million, respectively. He was also given a 2.5% cut from the third movie's profit.
Then, Taylor Lautner earned $12.5 million for Breaking Dawn Part 1, and he was given the same amount for Breaking Dawn Part 2, boosting the overall value of Taylor Lautner net worth. It is estimated that the actor earned $45 million from the franchise.
Besides the Twilight franchise, Lautner also appeared in Abduction. In 2013, he appeared in Grow Ups 2 along with Adam Sandler. He also appeared in the tv series Cuckoo and Scream Queens.
Related: Rita Lee Cause Of Death: How Did The Brazilian Singer Die?
Personal Life
Taylor Lautner leads a drug and alcohol-free life. He is currently dating a nurse, Taylor Dome. According to rumors, the duo are engaged as well.
Taylor Lautner's Real Estate
Thanks to the massive value of Taylor Lautner net worth, the actor owns several expensive properties. In 2012, he bought a house in the San Fernando Valley of Los Angeles for $1.86 million. He got this property at a record-low price as its previous owner, Marcellus Wiley, landed himself in financial trouble, due to which this house got repossessed by the lenders. These lenders wanted to sell the house immediately, and Lautner got lucky in getting himself such a steal. In 2020, Lautner sold this house for $4.2 million to NFL player Todd Gurley.
Related: Who Is Celina Powell And Why Is She Trending?
Moreover, the actor also has a 10-acre remote property in Castaic, California. He bought this property in 2011 for $2 million and never sold it.
The actor bought a mansion in Agoura Hills for $3.8 million in October 2020, owing to the value of Taylor Lautner net worth. He later sold that huge mansion to only buy another one in the same area.