Based on Isaac Asimov's award-winning books of the same name, Foundation is a sci-fi series full of drama, conflicts, wars and much more. The first season ended in 2021, and now, finally, we have a release date for The Foundation season 2, along with a teaser trailer that will only make you more impatient to watch the second season.
Furthermore, Foundation season 2 will prove that all empires can fall and take place before and during the events of the Second Crisis. Apple TV+ has shared more details regarding this latest season, and here is all the intel on it.
Foundation Season 2 Release Date
Foundation season 2 will premiere its first episode on July 14, 2023, on Friday on Apple TV+. The rest of the episodes will release one by one every Friday.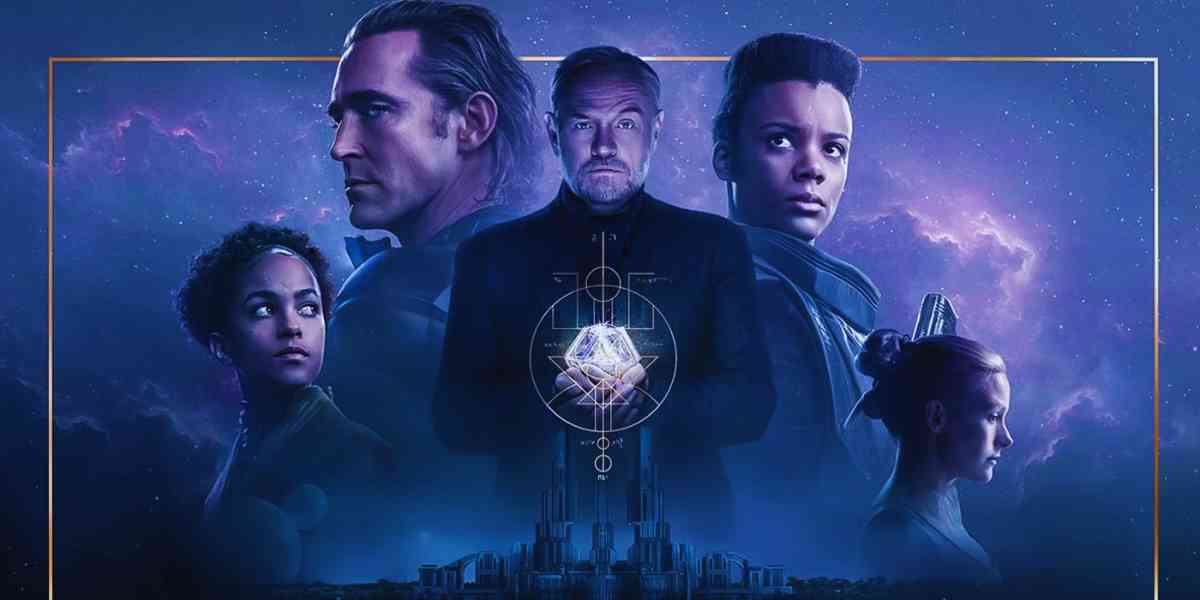 The second season will also have ten episodes like the first one.
Related: The Marked Heart Season 2 – When We Can Expect the Sequel?
Foundation Season 2 Trailer
Apple TV+ shared the official teaser trailer for Foundation season 2 while announcing its release date. The 1-minute and 31 seconds teaser gives a glimpse of the drama about to unfold in the second season as the uprising begins to overthrow the Empire. The teaser trailer also confirms that the events of Foundation season 2 are taking place more than a century after the first season and that things have drastically changed since we last saw them. 
Plot
The second season's plot takes place more than 100 years after the first season, with tensions increasing everywhere in the galaxy. Brother Dawn, Brother Day and Brother Dusk of The Cleons have begun to part ways, especially after they find out that they are not exactly like their maker. Moreover, they must learn to accept and be happy with the new vengeful queen who wants to destroy the Empire.
But that's not it, as Hari, Salvor, and Gaal come across a new colony of Mentalics. This colony has special powers and the ability to change the psychohistory.
Related: The Traitors Season 2 Set To Return at Peacock
Furthermore, with all these events taking place, The Foundation must step up, spread the Church of Seldon as much as they can throughout the Outer Reach and, as a result, start the Second Crisis and war with the Empire.
Foundation Season 2 Cast
The second season will see Lee Pace, Cassian Bilton, and Terrence Mann return to play the roles of Brother Day, Brother Dawn and Brother Dusk, respectively. Additionally, Jared Harris and Lou Llobell will return to reprise their roles as Hari and Gaal, respectively. Leah Harvey will act as Salvor. The Empire's robot advisor Demerzel will be played by Laura Birn again.
There are new additions to the cast list of Foundation season 2 as Isabella Laughland will take on the role of Brother Constant. Kulvinder Ghir will act as Poly Verisof and Dimitri Leonidas as Hober Mallow. Holt McCallany, known for his role as FBI Special Agent Bill Tench in Mindhunter, will play the role of Warden Jaegger Fount. Also, Rachel House will act as Tellem Bond.
Related: Check Jock Zonfrillo Net Worth- What Did He Leave Behind For His Family?
Other cast members include Ben Daniels as Bel Riose, Ella-Rae Smith as Queen Sareth of Cloud Dominion and Nimrat Kaur as Yanna Seldon.
Foundation season 1 is already available for binge-watching on Apple TV+, and now, very soon, the second season will begin airing new episodes on the streaming platform from July 14.