Strange World Disney+ release announcement is making headlines for multiple reasons. Disney fans eagerly wait for the franchise to drop new content for them. Recently, Disney released Strange World in theatres on 23rd November 2022. But the film will soon be available on the franchise's OTT platform to allow global fans to watch it during the holiday season. This seems to be making its OTT debut at the right time. 
We all love to be cozy during festivities, and the Strange World Disney+ release will make your holidays extra special. Now that you know that it is only time before Strange World will be widely accessible, fans are curious to know about the release date. We do not want you to waste any time finding the answers. Thus, we miss out on no information to give you ease and convenience.
Strange World Disney+ Release Is During Christmas
Strange World Disney+ is scheduled to release on 23rd December 2022, Friday, just in time for Christmas. Qui Nguyen, the same scriptwriter for Raya and the Last Dragon, has written Strange World. It was quite the film to watch with family and will set you for the festive mode. As a matter of fact, Strange World even debuted during the Thanksgiving weekend to keep the celebratory vibes alive. Thus, in just a few days, the Strange World Disney+ release will be making the season of celebration extra special.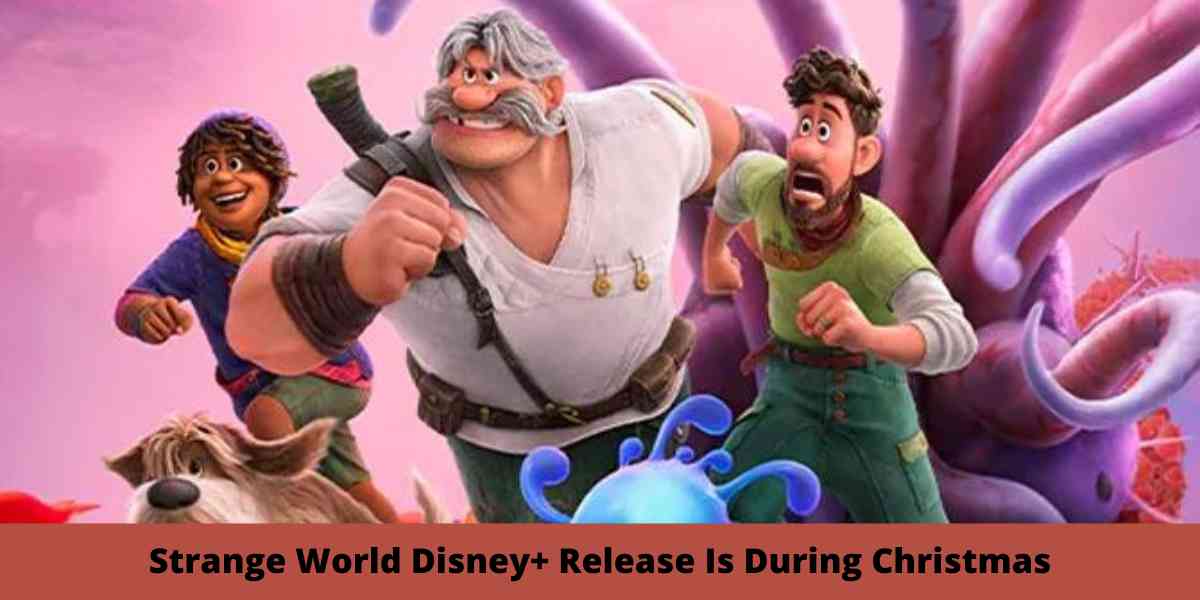 What Is The Reason Behind Disney's Rush To Release Strange World on The Streaming Platform?
Strange World was created to mark the celebration of the legendary studio turning 100 in 2023. Though the Strange World Disney+ release is exciting news for the fans, there is still a question striking in everyone's mind. Fans are questioning why Disney planned to release Strange World in OTT just a month from its original release date. 
Troll 2: Is the Release Date Confirmed on Netflix?
What is the Baking It season 2 Release Date and Air Time?
There is some news surrounding this. It is said that the creators hoped the Strange World will become a major big box-office hit. It was one of the major theatrical releases post the pandemic. Since it was released on Thanksgiving, which is considered to be one of the busiest seasons for theatres, the creators hoped that it will be a box-office hit. But it seems that the horrors of the pandemic are still looming over the box office. The earnings all over the global box office were not something that the entire team expected. It couldn't make much of a profit, and probably that's why Disney is shifting to bringing Strange World to the comfort of your home.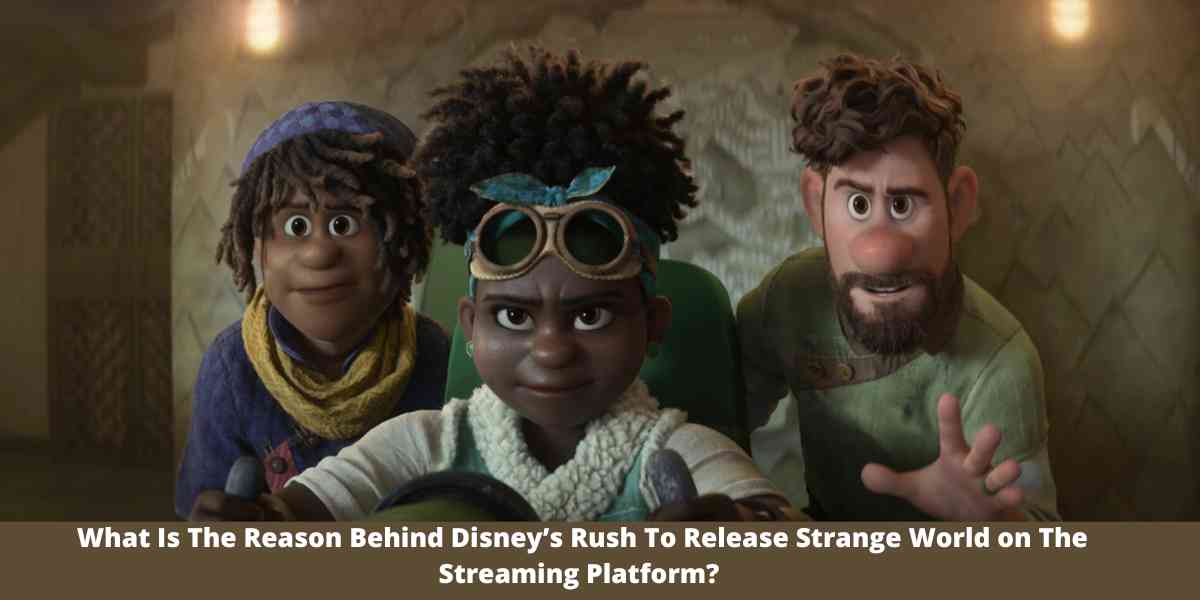 If you remember last year's Encanto, there is a huge similarity between the two. When Encanto was first released in theatres during Thanksgiving, the numbers were not that great. But when it was available on Disney+ at the time of Christmas, it became a box-office sensation. Thus, Disney is hoping the same thing will happen with Strange World. To be honest, it is quite a smart strategy, and if it works even this time, who knows, Disney might continue to follow it. Strange World had a total production budget of $135 million to $180 million, and it made only $53.5 million from the theatrical release. Hence, it is certainly a smart choice to go with the OTT release.
Is there obx Season 3 Release Date?
What is Release Date of Avatar 2?
All About The Cast and Plot of Strange World Disney+
Oscar-winning director, the very famous Don Hall, who was behind films like Big Hero 6 and Raya and the Last Dragon, directed the animated film. Strange World is a story about the voyage of a family who is all set to explore the hidden parts of the World. In their quest, they come across bizarre creatures, challenges, dangerous situations, and of course, a lot of fun. They even met the legendary explore family, the Clades who helped them to navigate through the uncharted lands. To accompany them, tags along a blob, and a three-legged dog. It is a fulfilling film to watch together as a family.
Interestingly, the ensemble cast of Strange World also adds to the charm of the film. Jake Gyllenhaal plays the role of Searcher Clade who is a farmer ready to go on brand-new expeditions. Denis Quaid plays Jaeger Clade, an interesting explorer and father. Gabrielle Union is Meridian Clade, Searcher's wife, who is the pilot and a born leader. Jaboukie Young-White plays the 16-year-old son, Ethan Clade, who is always up for adventures beyond his family farm. He has a crush on Callisto Mal, played by Lucy Liu, the head of Avalonia. Strange World will fill your heart with love and joy to another extent, and the characters will always stay in your mind.
Final Words
We think the Strange World Disney+ release is the next major step to reform the way we watch films. It might be a great business for the franchise if things go right. But one thing is for sure; you will thoroughly enjoy every bit of Strange World.