Baking It season 2 will begin its journey this holiday season with its seasonal greetings through Baking It: Celebrity Holiday Special on NBC. The friendly competition amongst four famous celebrities will take off this holiday season. What are they competing for? Well, the winner gets to choose the charity they want to raise money for. Thus, it will be not only about fun and games but also about contributing towards a noble cause. Besides, regular contestants will also join the competition. Hosts Amy Poehler and the hilarious Maya Rudolph are ready to host Baking It season 2. The fight is about to begin, and fans are curious to learn about the Baking It season 2 release date and air time. So, without wasting any more time, find out all the details before the holiday mood certainly hits.
The Official Release Date and Air Time Baking It Season 2
Baking It season 2 will be released on Monday, December 12, 2022, on Monday at 10 p.m. ET on NBC and at 3.01 a.m. ET on Peacock as officially announced by NBC. As a matter of fact, since this is an NBC show, Baking It season 2 will automatically end up in Peacock a few hours after the original release time. Hence, anyone who has missed watching Baking It season 2 on NBC can stream on Peacock without waiting much.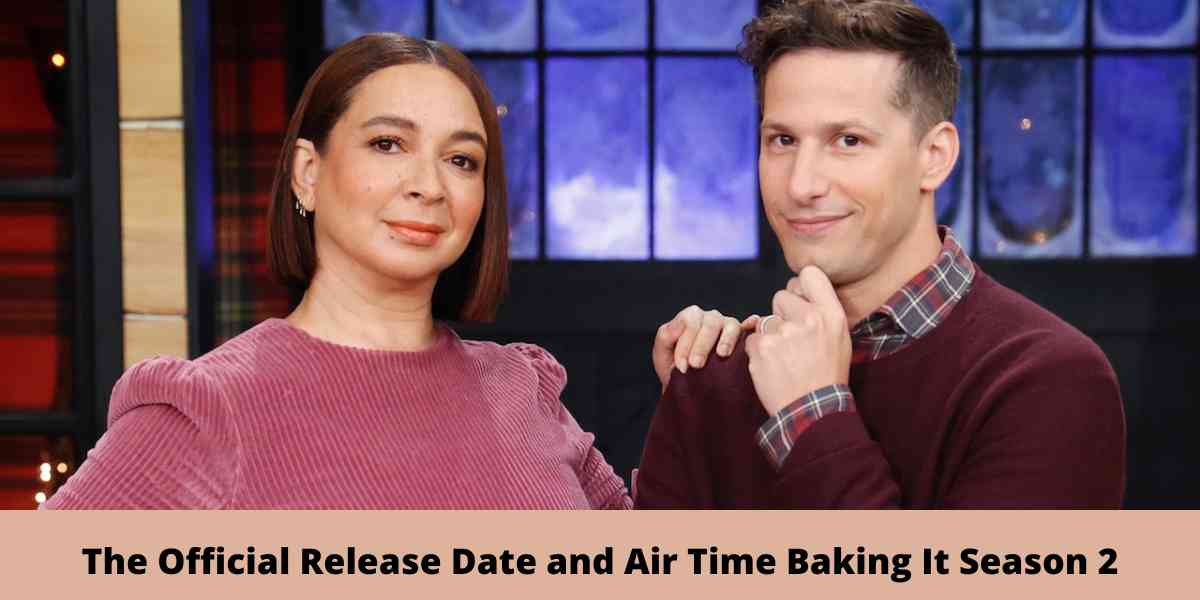 Andy Samberg Got Replaced By Amy Poehler As The Host In Baking It season 2
Baking It season 2 is a holiday-themed competition which is the perfect addition to your holiday watch list. It is a perfect reality show that you can watch with your family. But with new seasons come new faces, and Baking It season 2 is no exception. Though it will equally remain fun and happening, season 1 host Andy Samberg will no longer be a part of Baking It season 2. Amy Poehler replaces the Saturday Night Live alum and Brooklyn Nine-Nine fame Andy to host and judge the show along with her long-time on-screen partner Maya Rudolph.
Is there obx Season 3 Release Date?
What is Release Date of Avatar 2?
Moreover, Maya is the OG of the show. She has been a part of it since season 1.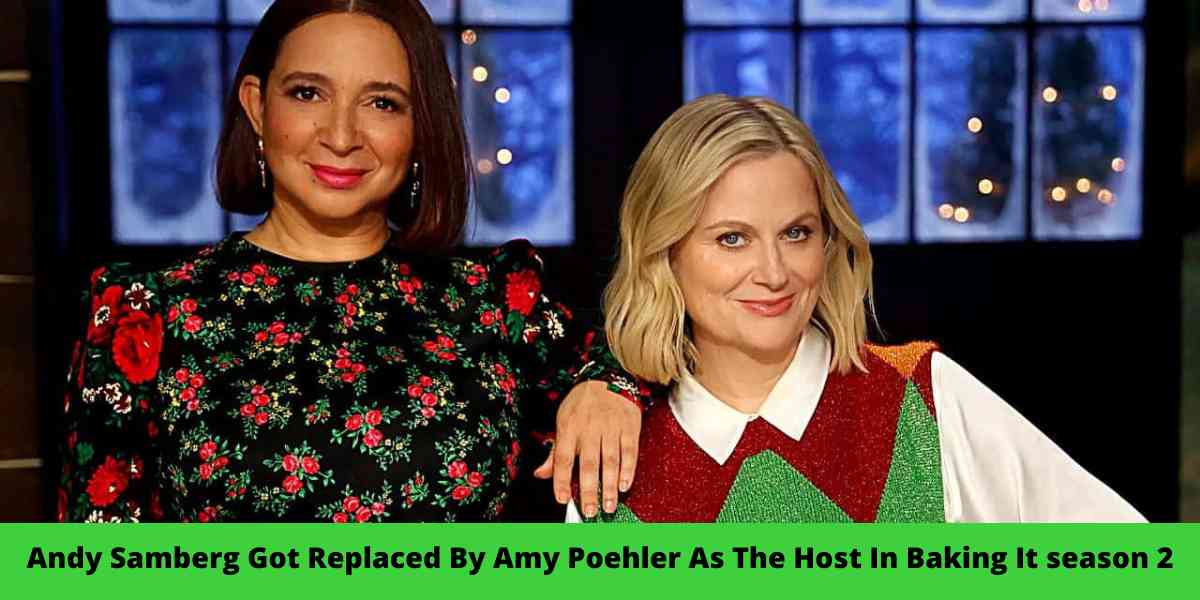 In spite of the replacement, we are pretty convinced that the duo of Amy and May is going to make Baking It season 2 yet another hit. They have been onscreen partners in shows like SNL, Sisters, and Wine Country, and their chemistry is unmatchable.
Who Is Going To Be the Judges of Baking It Season 2?
No other better judges than the real-life grandmas to give their verdict Baking It season 2. They, indeed, are the people who made our childhood better with their special baked treats. Grandmas have the perfect taste palate, and no one can challenge that. So, in Baking It season 2, we will be seeing grandmas Norma "Bubbe" Zager, Harriet "Nana" Robin, Sherri "Gigi" Williams, and Anne "Grandma" Leonhard judging the contestants.
X Movie Streaming Release Date: How to Watch
Mindhunter Season 3 Release Date, Cast And Everything You Need to Know
If you have seen the ET online exclusive clip, then you already know how hilarious these grandmas are. They are bold enough to crack jokes on celebrities and themselves. So, audiences are in for mood-uplifting and healthy reality shows.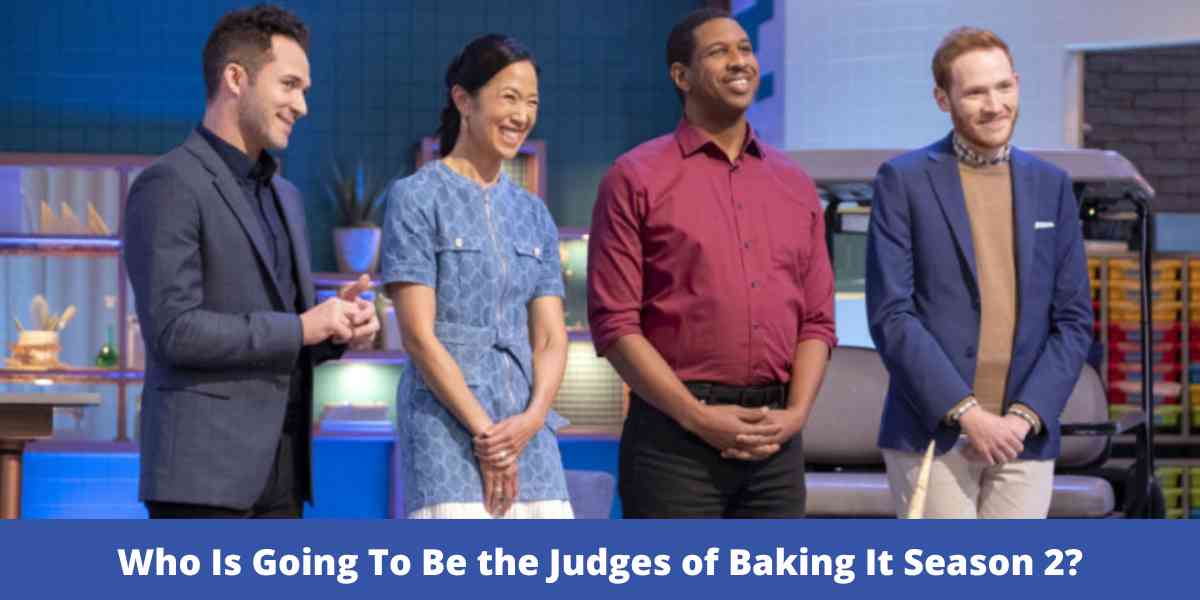 All About Season 2: Plot, Celebrity Contestants, and Other Contestants
Season 2 marks the renewal of the annual baking show, and to make it more festive and happening, the holiday special is set to hit your screens. We know four celebrities will be creating some of their best-baked delicacies in NBC's Baking It: Celebrity Holiday Special. Since it is a festive time, the home bakers will mainly focus on festive treats. And, of course, the main aim is to impress the seasoned grandmothers who are sitting on the judges' panel.
The five-episode series will see contestants namely Reema Patel, Ravi Patel, Matthew Bardoner, Allen Speigner, April Howton, Madison "Maddie" Howton, Keith Holland, Corey Holland, Sharon "Sevn" Strickland, Shermara "Kandyy" Pittman," Sydney Brasuell, Jenna Brasuell, George Molina, Omonivie "Omo " Agboghidi, Agnes Tamburello Molina and Yuki Burton. 
All the contestants of Baking It season 2 are competing to win the title of "Best in Dough" along with a cash prize of $50,000. 
This Fool is Renewed for Season 2 on Hulu
But you may be wondering who the celebrity contestants are playing for the charities they support. Well these are Kristen Bell, Fred Armisen, Nicole Richie and JB Smoove. They are all very famous personalities. Undoubtedly, everyone is excited to win the competition to make it extra special for their charities.
The synopsis of the reality show is as follows:
"Baking It season 2 premieres December 12 on Peacock, with a new batch of bakers competing in teams in a series of captivating challenges hilariously designed by Maya and Amy themselves. These challenges will test the competitors across a variety of bakes for the chance to win some serious money and the adoration of the beloved Baking It judges, a panel of opinionated grandmothers!"
Final Words
Baking It season 2 will soon become your holiday favorite. Who knows, you might even learn some special recipes to try during the holidays. So, tune in to NBC or stream it at Peacock; Baking It season 2 is only a few days away from its release!