Finally, officially, completely finished, Avatar 2 will soon be released in theatres, revealing the meaning of The Way of Water. Towards the end of November, just over a month before its release, producer Jon Landau confirmed the exciting news. Fans have been waiting for a return to Pandora for 13 years, and that time is nearly here. The first teaser and the full trailer for James Cameron's follow-up to his record-breaking film promise to be visually stunning and transport viewers back to the world of Pandora.
Cameron's original plan called for a new Avatar film to be released every two years until Avatar 5 was released in December 2028. However, he has revealed that the series will end with Avatar 3 if The Way of Water fails to perform. However, before we get too excited, here is everything we know about the release date of avatar 2.  
Release date of Avatar 2: When will Avatar The Way of Water be out in Cinemas?
In this section, we will discuss the release date of avatar 2. To sum up, the global health crisis has delayed the release of Avatar 2 until December 16, 2022, instead of December 20, 2021. So, now you know the release date of avatar 2. The filming of the Avatar 2 began in 2017. However, given that the movie features a combination of live-action and motion capture sequences, it is not astonishing that it has taken so long to complete.
We also know the movie will be three hours and ten minutes long (or 190 minutes), making it epic. Cameron has defended the film's length by claiming that there are "more characters to service," which requires more time.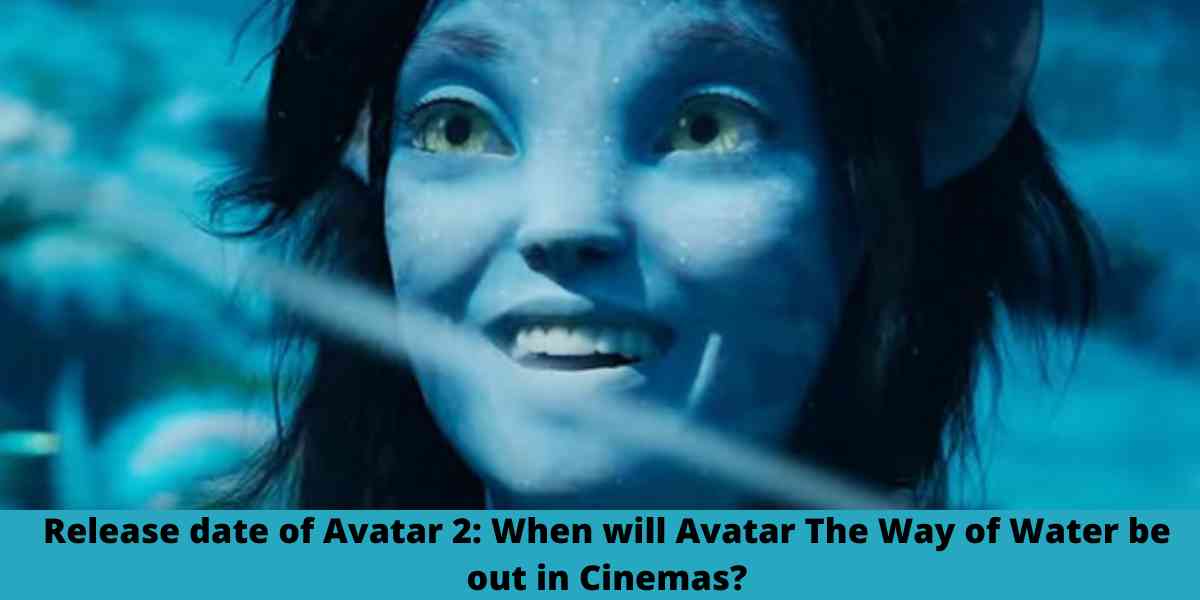 Also, there may be three additional movies after this one. According to sources, Cameron has been working on all three movies over the past few years. In December 2021, he admitted that because of the young cast, he had already filmed some of Avatar 4. So, even though the release date of avatar 2 faced a delay, it will be out soon. 
X Movie Streaming Release Date: How to Watch
Mindhunter Season 3 Release Date, Cast And Everything You Need to Know
Avatar 2 Trailer
CinemaCon hosted the world premiere of the Avatar: The Way of Water teaser trailer, which then premiered in theatres alongside Doctor Strange in the Multiverse of Madness before making its way online in May. 
Check official Trailer:
Avatar 2: Casts
Many of the original cast from the first film are back for Avatar: The Way of Water, including: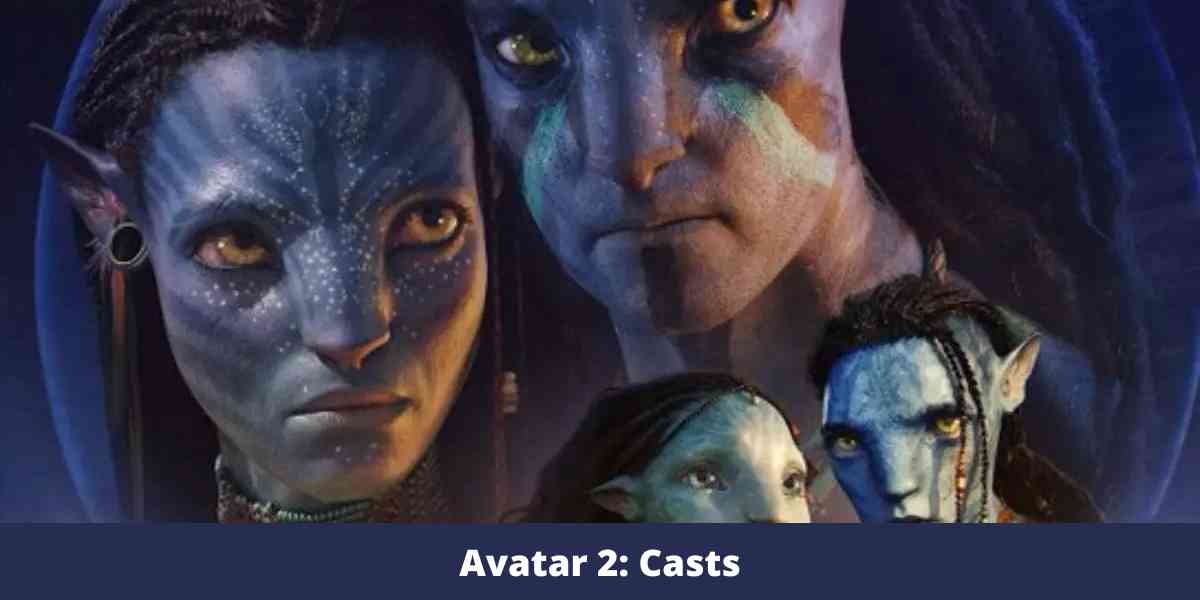 Sam Worthington,

Zoe Saldana, 

Matt Gerald, 

Joel David Moore, 

CCH Pounder, 

Dileep Rao, and 

Giovanni Ribisi. 
Sigourney Weaver and Stephen Lang will also appear in Avatar: The Way of Water. Spoiler alert: they perished in Avatar. Weaver will be playing a brand new role, that of Kiri, the adopted daughter of Jake and Neytiri. Several exciting new cast members have recently been added:
This Fool is Renewed for Season 2 on Hulu
When is the Next Valorant Night Market in 2022?
Kate Winslet, 

Cliff Curtis, 

Edie Falco, 

Michelle Yeoh, 

Jemaine Clement, 

Oona Chaplin, and 

Vin Diesel.
The Metkayina, a new people who live on Pandora's reef, are introduced to us in Avatar: The Way of Water, the setup of which is primarily underwater.
Cliff Curtis plays the role of Tonowari, the chief of the Metkayina tribe, and Kate Winslet takes on the role of Rona, a free diver who is a member of the Metkayina tribe.
Edie Falco plays the role of General Ardmore, the woman in charge of protecting the mining interests. Jemaine Clement plays the role of marine biologist Dr. Ian Garvin. Michelle Yeoh plays the role of Dr. Karina Mogue. And Oona Chaplin plays a character named Varang. All of these actors are a part of the human side of the new character group.
We are extremely disappointed that we do not yet know what sort of part Vin Diesel will play in Avatar: The Way of Water, but we cannot wait to find out more about it.
CD Projekt to release The Witcher 3: Wild Hunt update on Dec. 14
Wrap Up 
The release date of avatar 2 is coming soon. The release date of avatar 2 is December 16, 2022. It is now the right time to mark the calendar.