Shining Vale, an American comedy-horror television series that debuted on March 6, 2022, has a premiere date for season 2. In May 2022, not too long after the launch of the first season, the creators, Jeff Astrof and Sharon Horgan, renewed the show for a second season. Above all, the Shining Vale franchise has a separate charm as both seasons have been directed entirely by women. Since its exciting premiere in March 2022, "Shining Vale" has garnered immense attention. It skillfully showcased Courteney Cox's brilliance in the horror-comedy realm, blending her talents with an exceptional ensemble cast to captivate viewers.
Furthermore, the show has quietly become a hidden gem in the comedy genre, often recommended by devoted fans. The final moments of Season 1 left fans curiously anticipating what Season 2 would bring. As the clock ticks closer to the much-awaited return of the Phelps family, speculation and news about its upcoming arrival are increasing. Considering all this, here is a comprehensive update on what we know about Shining Vale Season 2. So, keep reading the article to learn everything about the upcoming Singing Vale season 2.
Release Date for Shining Vale Season 2
Shining Vale season 2 is scheduled to be released on October 13, 2023, a date with an extra dose of spookiness, as it falls on a Friday—a fitting day for a series of this kind to make a thrilling return. Furthermore, when Shining Vale season 1 debuted in March, its horror essence was slightly off, as March is not typically associated with spine-chilling tales. However, Shining Vale season 2 is on the horizon to match the vibes of uncanniness perfectly. This time around, the show is hitting screens just in time for the eerie setting of the spooky season.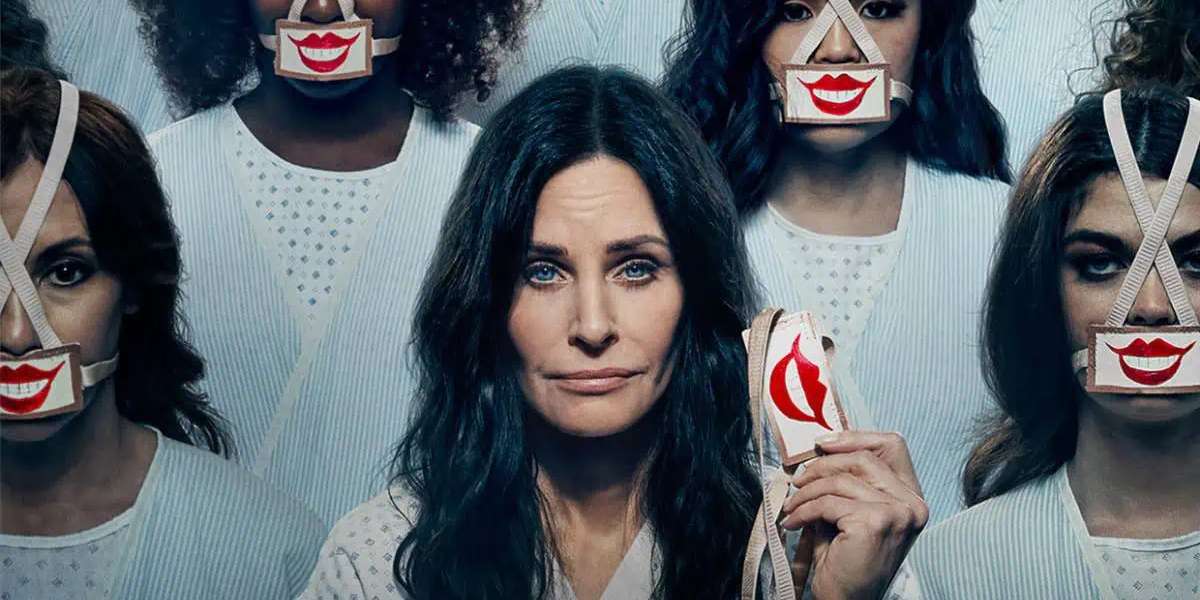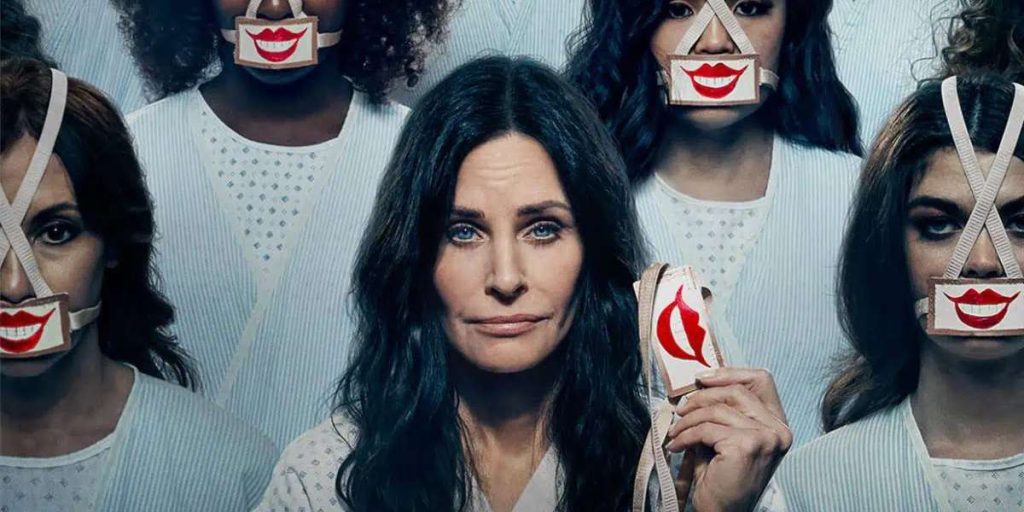 Related: Lupin Part 3: Trailer, Release Date, Clip, and News
First Look Images
Starz has revealed a first look via images of the horror-comedy series Shining Vale season 2, featuring Courteney Cox in the pivotal role of a mom within a dysfunctional family. As the family moves from the city into a house, terrible events encapsulate it, amplifying the horror in Shining Vale season 2.
🎃 Code Orange! 🎃
We're going back to #ShiningVale when Season 2 premieres Friday the 13th of October!

Let's start raising our spirits with a list of potential costume options… er, I mean first look photos… (1/6) pic.twitter.com/YHOIqwP5Sr

— Shining Vale (@ShiningVale) August 15, 2023
Besides Cox portraying Patricia "Pat" Phelps, the central character, the show also gives prominence to Greg Kinnear as Terry, Pat's hopeful husband, who faces his own trials in their new abode. Mira Sorvino takes on the role of Rosemary, a complex character linked to Pat in various mysterious ways. Merrin Dungey steps into the character of Kam, Pat's close friend and book editor. Adding to the mix, Gus Birney and Dylan Gage play their teenage kids, Gaynor and Jake.
What Is Shining Vale About?
Shining Vale" is a horror comedy centered around a dysfunctional family's relocation from the city to a small town, settling into a house with a dark history of terrible events. However, nobody else in town, except Pat, seems to grasp the house's dark secrets. Pat, portrayed by Courteney Cox, grapples with a sense of depression or perhaps possession, where the symptoms are eerily similar. Pat, a once rebellious spirit turned famous for her explicit women's empowerment novel soaked in drugs and alcohol, now struggles with a lack of fulfillment in her life. She has not written her second novel, her relationship with her husband (Greg Kinnear) has lost its spark, and her teenagers are pushing boundaries.
In addition, she was a loyal spouse until one moment of weakness, when she had a passionate affair with a young handyman while her husband was away. In a final attempt to rescue their marriage, Pat and Terry use their savings to uproot their lives from the chaotic city to a large, aged suburban house with its own troubled history. Everyone battles their inner demons, but they may be too real for Pat Phelps.
Related: FBoy Island Season 3: Release Date, Cast, Plot, and More
What Is in Store for the Upcoming Season?
Season 2 picks up four months after Pat's hospital stay, following her dramatic attempt to harm her husband. After the intense events of Season 1's ending, tensions within the Phelps family are at an all-time high, and fixing their strained relationships will not be easy. The mysterious past of Rosemary, tied to specific dates, will take center stage in Shining Vale Season 2, promising more answers and, of course, a healthy dose of dark humor. Moreover, season 1 of Shining Vale left us on a cliffhanger, sparking many questions that Shining Vale Season 2 is in a position to answer.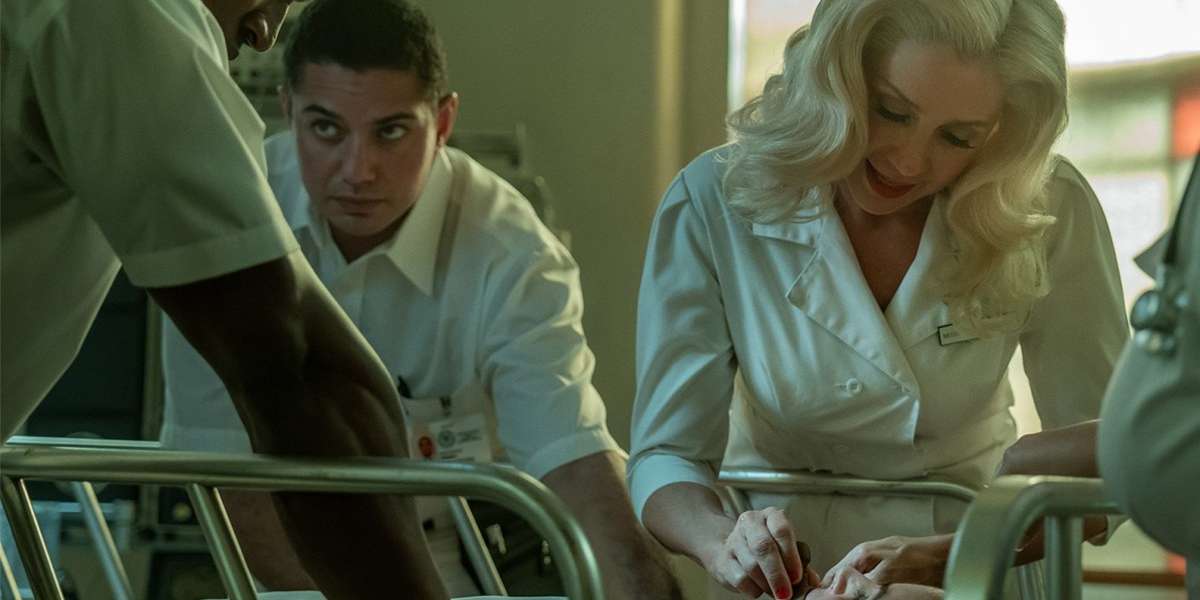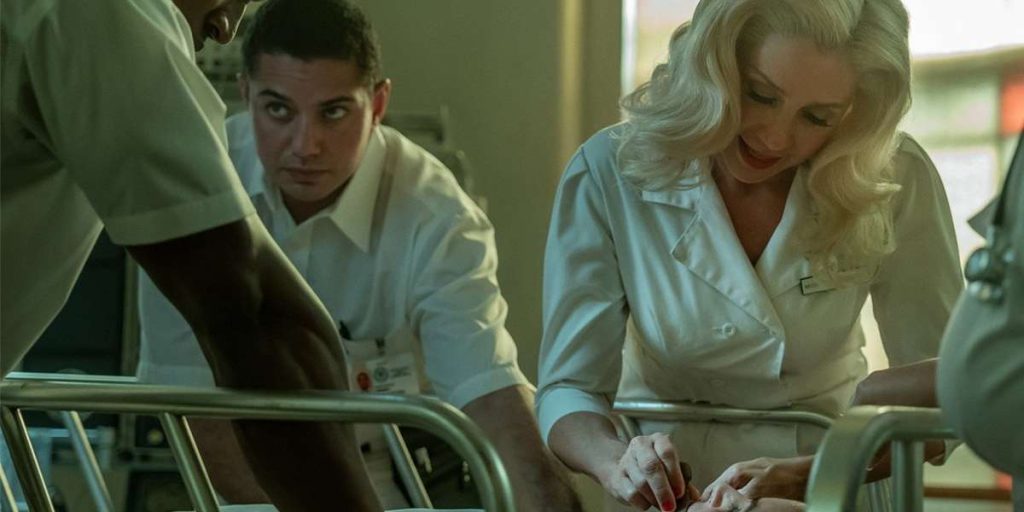 Number of Episodes in Shining Vale Season 2
Following the trail of the first chapter, an advancing Shining Vale season 2 will return with eight episodes in total, letting fans barge into Phelps' family this Halloween. Starting in October, new episodes roll out every Friday until the finale of Shining Vale season 2. Subsequently, it is uncertain if the first two episodes will be dropped together, like in Season 1, or if fans will need to wait. In addition, the titles of each chapter are mentioned below. Let's take a look at them.
Episode 1: Homecoming
Episode 2: She's Real
Episode 3: The Goat
Episode 4: Smile
Episode 5: The Miracle
Episode 6: What's the Matter with Sandy?
Episode 7: Covens
Disclosing Cast Members 
In the upcoming Shining Vale season 2, Courteney Cox and Greg Kinnear will reprise their roles as Pat and Terry Phelps. Known for her iconic role in the hit TV series Friends, Courteney Cox portrays Pat Phelps in the Shining Vale series, the central character around whom the story unfolds. In addition to her involvement in this horror series, the iconic star's fans will surely appreciate her presence in Scream 7, as she performed well in the latest movie of the franchise. Here is a glimpse of the stellar cast for Shining Vale Season 2:
Courteney Cox as Pat Phelps
Greg Kinnear as Terry Phelps
Dylan Gage as Jake Phelps
Gus Birney as Gaynor Phelps
Mira Sorvino as Rosemary Wellingham
Merrin Dungey as Kam
Sherilyn Fenn as Robyn Court
Judith Light as Joan
Alysia Reiner as Kathryn
Derek Luh as Ryan He
Susan Park as Valerie He
Allison Tolman (Character to be confirmed)
Related: The Devil on Trial Gets Haunting Halloween Release Date
Trailer for Shining Vale Season 2
Finally, along with the pictures of the first look, we have a Shining Vale season 2 trailer. Arousing curiosity and excitement, the preview clip of Shining Vale season 2 puts Mrs. Phelps on display, where she confesses her psychosis, fearing the presence of an evil spirit in her residence. Also, after going through a challenging journey while authoring a book, the preview clip disseminates a vague idea of bad luck striking with Mrs. Pehlps' endeavors to emerge as an accomplished writer.
Streaming Platform
Season 2 of Shining Vale will also premiere on Starz. The first episode will be accessible starting at midnight ET on the mentioned release date. Viewers can watch the series on the Starz app and through on-demand services. Moreover, UK fans will be able to catch the series on Lionsgate+. In the US, Season 1 of Shining Vale is currently available for streaming on Prime Video and the Roku Channel.
Unraveling the Second Season's Creators
Shining Vale Season 2 does not only feature an amazing cast on the screen but also a talented team behind the scenes. The creative geniuses behind Shining Vale season 2 are Jeff Astrof, co-creator of "Trial & Error," and Sharon Horgan, creator of "Divorce." They are not only creative minds but also serve as executive producers alongside Clelia Mountford, Aaron Kaplan (from "The Chi"), and Melanie Frankel. Besides her acting role, Courteney Cox is also involved as a producer for the series.
Hope we have filled you in with all the authentic information circulating on the internet about a promising and intriguing narrative that will spread across eight episodes in Shinning Vale season 2. Stay with OpenSkyNews for more exciting updates and news.
Related: Netflix Sets Release Date for Bill Burr's Directorial Debut 'Old Dads'