Is Rihanna pregnant 2023? Did she drop some subtle hints during her Super Bowl performance?
From the moment Rihanna stepped on the stage at the Super Bowl in her blinding red jumpsuit, fans haven't stopped talking about her spectacular performance. Her perfect pitch and jaw-dropping high notes made her the main highlight of the show, as millions of people streamed the game to enjoy her performance. Apart from singing famous hits like B——h Better Have My Money and Diamonds, Rihanna could also be seen cradling her stomach on stage. Was this a coincidental move? Or was she indirectly announcing the news of her second baby? Keep on reading to find out!
Rihanna Pregnant 2023
Yes, it's official! Rihanna is pregnant with Baby Number 2!
Rihanna appeared on stage during the 2023 Super Bowl with a visible baby bump. However, we weren't sure if the star was actually pregnant or just feeling a little bloated! Fortunately, shortly after the epic performance, one of her representatives confirmed our speculations about Rihanna's pregnancy!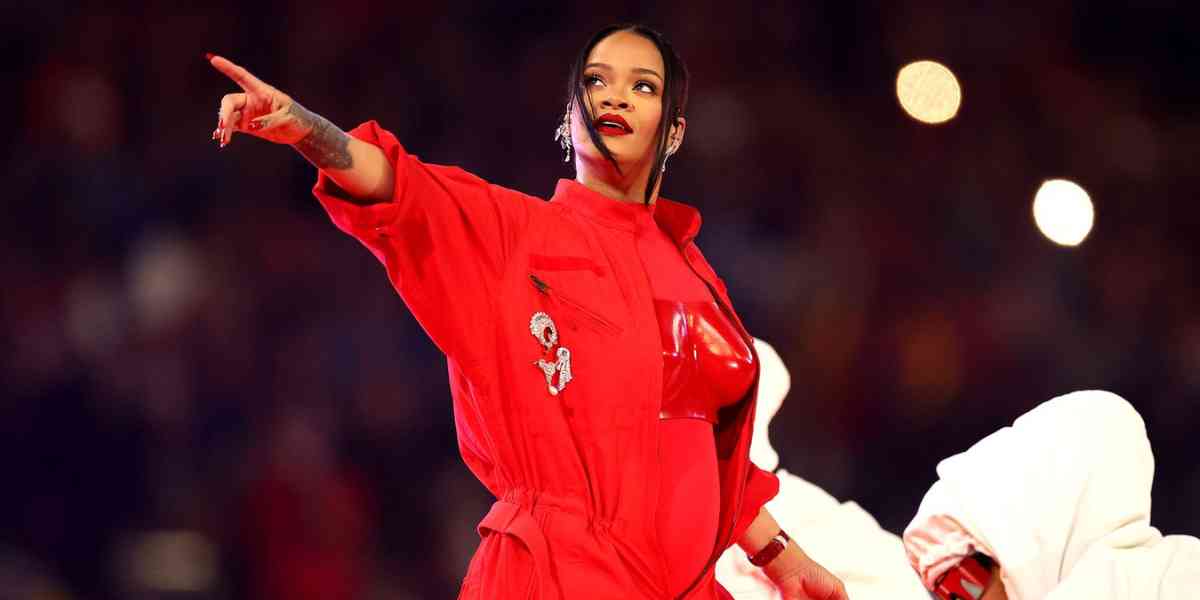 Rihanna pregnant 2023 has come as quite a surprise to fans. The star recently had her first baby in May 2022 with A$AP Rocky. Not even a year later, she has confirmed the news of her second baby coming soon.
Rihanna Super Bowl Performance 
The famous star was three months postpartum when she signed a contract for the Super Bowl Halftime show. She shared her feelings about the performance with the Hollywood Reporter.
Related: Asap Rocky Net Worth Revealed as Compared to Rihanna
"When you become a mom, there's something that just happens where you feel like you could take on the world — you can do anything. And the Super Bowl is one of the biggest stages in the world, so as scary as that was … there's something exhilarating about the challenge of it all." She further added, "It's important for my son to see that."
The famous musician was seen cradling her stomach several times during her 12-minute Super Bowl performance and sparking Rihanna pregnant 2023 rumors. She was surrounded by dancers clad in white ski-style suits and trendy goggles. Additionally, golden fireworks lit up the sky above her as red lights highlighted her stunning performance. Rocky, the father of Rihanna's first child, was also present during her performance.
Related: Who Is Bill Russell Wife? A Closer Look at the Late Icon's Personal Life
Moreover, while promoting her Super Bowl performance in an interview, Rihanna also told fans that she had a surprise planned for them during the halftime show. She said Nate Burleson from CBC that she is "thinking of bringing someone." But she wasn't too sure about her decision. It looks like she finally decided to bring that someone and make the news of Rihanna pregnant 2023 official.