Tyler 'Ninja' Blevins is a renowned name on Twitch known for the battle royale game genre expertise. Recently, Ninja revealed that the upcoming battle royale game Fortnite he and his friends are developing is Project V. Furthermore, Project V will use the Unreal Editor for Fortnite. We have all the right reasons to believe him. Because for a long time, he has dominated Epic Games' multiplayer giant Fortnite. 
Ninja Is Working On Project V
On the social media page, Ninja revealed that he is hyped to work with his friends to build Project V. It is the next battle royale. Later, in a fresh tweet, he stated that gamers could get involved in Project V through the Super Joy Studio page. The studio houses other fellow streams alums like Nicolas "NICKMERCS' Khocheff, Jack' Courage" Dunlop, Ali' SypherPK' Hassan, Ninja and Timothy' TimeTheTatMan' Betar. 
A
 Little More About Super Joy Studios 
Super Joy Studios describes itself as a new type of game development studio. The studio aims to provide an innovative and quality experience in the metaverse of Fortnite. The studio houses fellow content creators, gamers and friends passionate about battle royales. What's more? The members have played all the battle royale games available in the market since 2016 while ensuring they have completed the highest level. 
Together, they have built a community of more than 140 people. With all their experiences in the battle royale game, they know what makes such games great. 
What To Expect From The Upcoming Game?
The launch of UEFN is the inspiration behind the Super Joy Studios, as it sparked motivation amongst the team members. Subsequently, they started brainstorming and decided to develop their own battle royale game that houses the power of UEFN. Currently, the studio is busy reuniting the community and using the resources to the fullest to achieve its goal.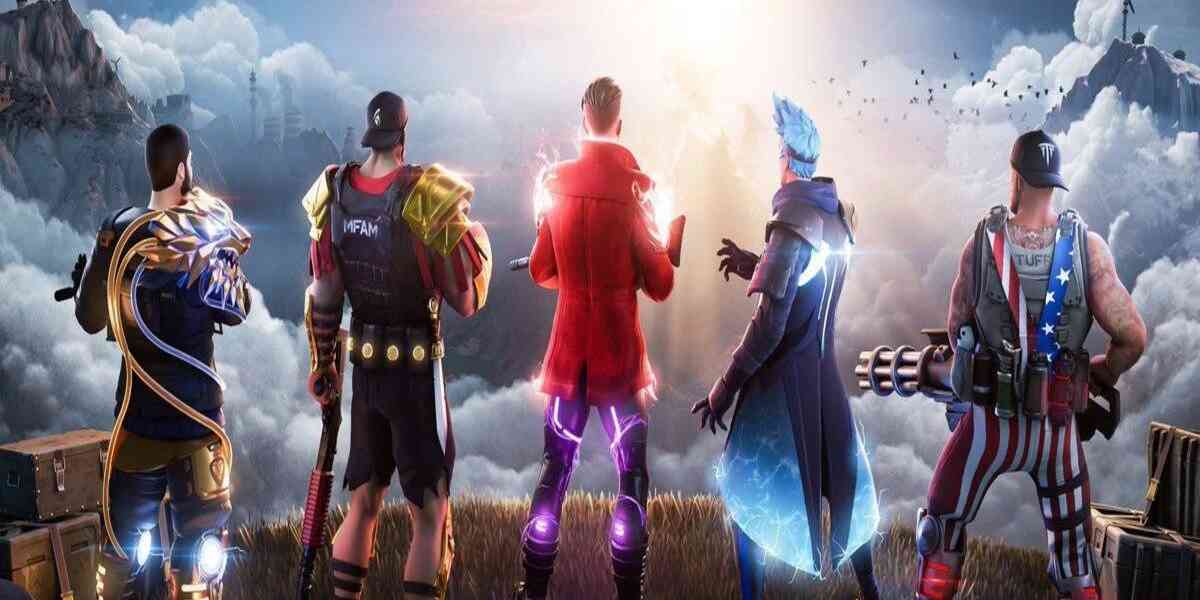 According to Super Joy Studios, you can expect the following in Project V:
Customized weapons 

Full-scale map 

Unique mechanics 

Fluid movement 
Such features in Project V will put it aside from other popular games such as PUBG and Apex Legends. The studio firmly believes that the players should have a decisive say in how they want to shape the game they play. 
Fortnite Tomato Basket: How to Find All Tomato Baskets in Fortnite?
Project V: Release Date
Now that you know all about Project V, you must be curious to know its release date. Sadly, you must wait a little longer to lay your hands on Project V. The studio has confirmed that the project is slated for 2024. 
How Is The Studio Preparing For Project V?
Five big Fortnite streamers are involved in making Project V: Sypher PK, CouRageJD, Ninja, TimTheTatman and Nickmercs. The creators and YouTubers will collaborate with Super Joy Studios (Sypher's Oni Studios' Fortnite division) to create and launch the game in 2024. 
In the next few months, the five partners will pull their respective resources to create Project V. The project will also involve a staff of Fortnite Creative devs from Oni Studios. Additionally, the studio will create a Discord channel for the subscribers. Also, one can invite fans in the channel to frequent virtual towns to receive updates on the project. The makers are looking forward to community-based voting to give an artistic direction to the game. 
All players interested in joining Project V can register on official websites. Another exciting piece of news is that Sypher's Oni Studios has already begun recruiting map makers for the game, and interested creators can again sign up from the official website. Currently, Project V is in its first phase, and we will bring you more updates as soon as it is available.