In My Adventures With Superman Season 1 ending, we witnessed an epic face-off between Clark Kent and General Lane. The episode also introduced the legendary General Zod and hinted at the appearance of another iconic Superman villain. After saving the city from the Parasite and narrowly escaping Task Force X, Clark attempted to move forward with his life. He extended a Thanksgiving invitation to Lois and Jimmy at the Kent's, unaware that Lois Lane's father was none other than the General himself. Although Jimmy Olsen attempted to keep everyone calm, the silent confrontation between Clark and the General kept the entire episode full of suspense from beginning to end.
Discovering that Lois Lane in 'My Adventures With Superman' was the General's daughter marked the start of one of the most challenging days for Superman. Similar to events from decades ago, Earth faced an army of Kryptonian robots, ranging from drones to mechas. This became Superman's most challenging battle yet, especially when he got infected with Kryptonite. Though Superman survived, the challenges are far from over. The Kryptonian responsible for the invasion knows about Earth's hero and is ready for another attack. Mentioned below are the shocking events of 'My Adventures With Superman Season 1' ending, and here's what to expect in the upcoming season 2.
My Adventures With Superman Season 1 Ending
Clark invites Lois, Sam Lane, and Jimmy to Kent Farm for a special dinner on Thanksgiving Day. Before the dinner, the trio goes to their regular jobs at the Daily Planet, where Perry White, the Editor-In-Chief, promotes them to full-time reporters. He acknowledges their honest efforts as their report on Superman fighting Ivo and saving the Metropolis makes headlines.
Related: Will There Be Barbie 2? Release Date, News, Cast and Spoilers
The Dinner
At the dinner at the Kent household, John and Martha Kent happily greet Lois. However, his rude tone sets the mood down once Sam Lane appears.
Then, after Jimmy comes, he takes Clark and Lois to return their belongings that they had forgotten. However, he accidentally drops the orb containing the Superman X files. So, Clark ends up seeing the horrors his evil versions have committed. Moreover, the Kryptonite inside the sphere hurts him. This also activates his arrival spaceship's emergency protocol. The ship is hidden in Kent Farm's ground and initiates offensive measures.
Related: Alien Movie Release Date Set By Disney
The Portal
Sam, who had been expecting an event like this since the previous invasion, was immediately alerted by the sight. He wasted no time, calling Waller to mobilize all the weaponry Task Force X developed. Clark Kent's worst nightmare had become a reality. He quickly took his parents to a safe location and helped his friends escape from the robots the arrival ship released. Lois also realizes that her dad is the General responsible for torturing Superman.
The Kryptonian ship opens a portal, and another mothership enters the Earth's atmosphere as the Zero Day events repeat. So, Clark decides to take the Kryptonite to the arrival ship's core. He successfully destroyed the ship's center using Kryptonite, preventing the entry of the mothership.
Sam Lane's Attack
Unfortunately, Clark Kent gets poisoned by the Kryptonite, but Jor-El comes to his aid and saves him, seemingly destroying his holographic self. Sadly, this isn't the end of his tough times, as Samuel Lane appears with his Omega Cannon to kill him.
Fortunately, he lets Superman go without hurting him in My Adventures with Superman Season 1 ending.
Related: Will There Be Insatiable Season 3?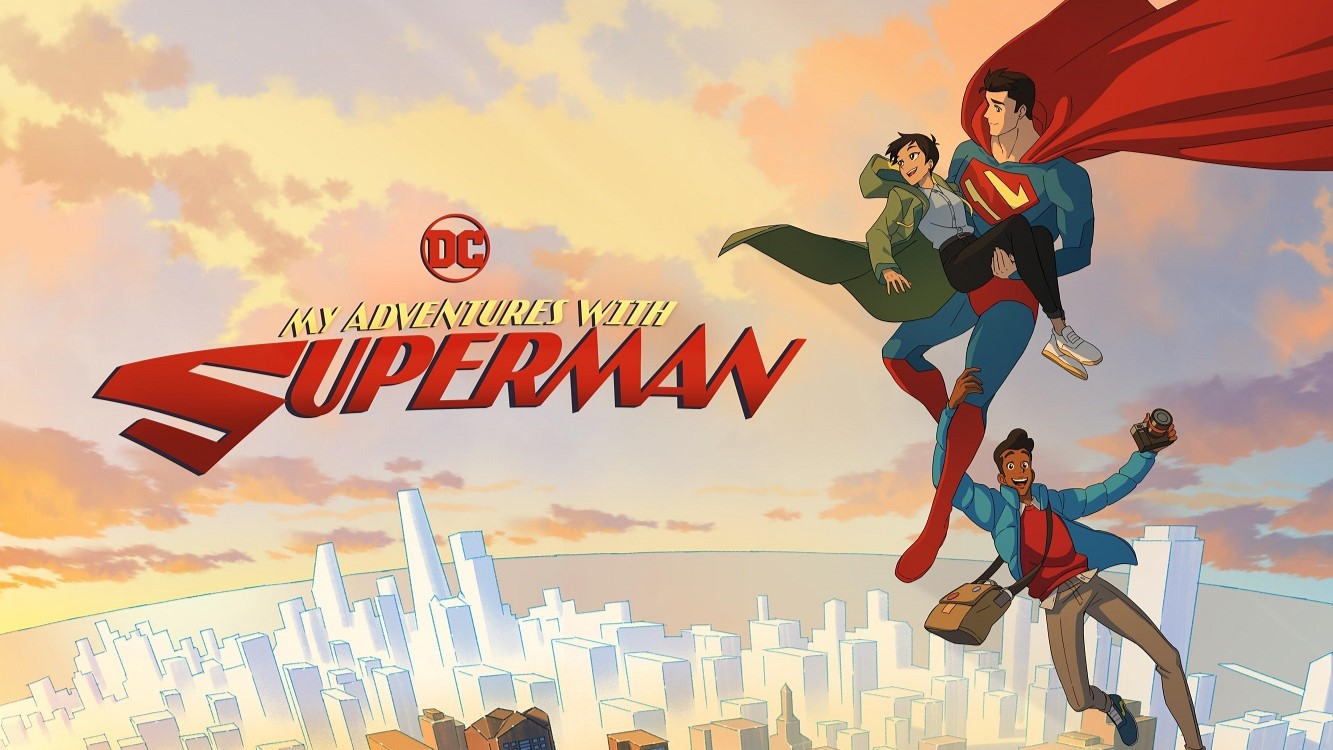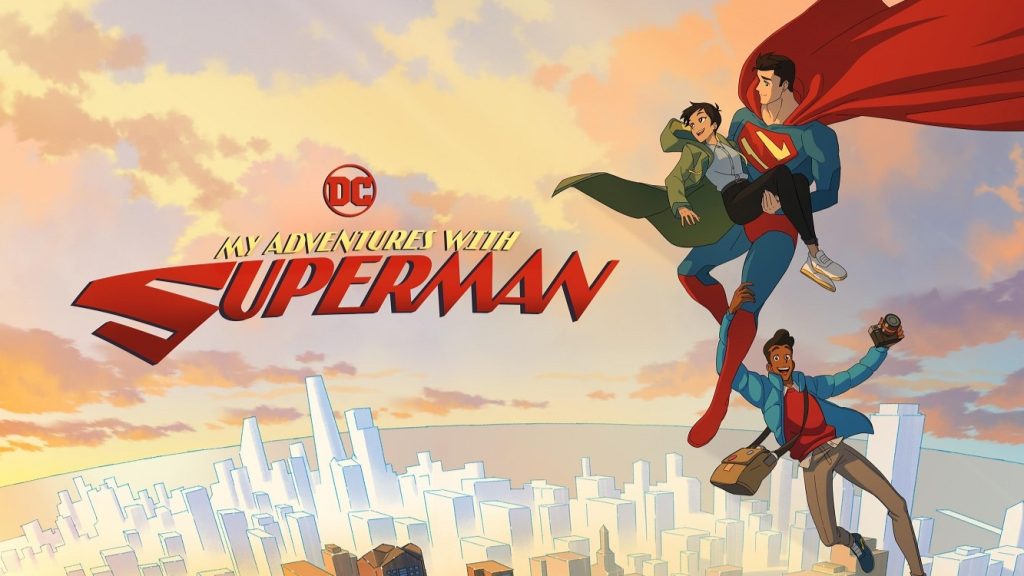 My Adventures With Superman Season 1 Ending Introduces New Villain
The season 1 finale of 'My Adventures With Superman' strongly hinted that the Kryptonian invader from 22 years ago is General Zod. Towards the episode's end, the Kryptonian robot leading Krypton's forces against Earth relayed a message to its leader. Although the mysterious villain in 'My Adventures With Superman' kept their helmet on, they ominously said that Earth would eventually 'kneel.' This phrase references the famous 'Kneel before Zod' line used in classic movies like Superman II and various other adaptations. Essentially, My Adventures With Superman season 1 ending has introduced General Zod as a character to watch out for in season 2.
While General Zod's survival from Krypton's destruction and return to face Kal-El has been seen in different Superman adaptations, 'My Adventures With Superman' takes a unique approach. This iconic Superman villain leads an army of Kryptonian drones and mechas, using them to conquer planets. General Zod was surprised by Earth's resistance to the Kryptonian invasion, suggesting he might lead an attack on the earth in 'My Adventures With Superman' season 2.
My Adventures With Superman Season 1 Ending Hints at Another New Villain
My Adventures With Superman Season 1 Episode 10 also hints that Brainiac might be involved. In some Superman stories, Brainiac attacked Krypton before being destroyed and captured in Argo City. In others, like the DC Animated Universe, Brainiac was made on Krypton. It seems 'My Adventures With Superman' is leaning towards the latter, as the Kryptonian robots in the battle displayed Brainiac-like designs. His signature three-dot design came before Jor-El, suggesting he is linked to Krypton's army. Since most of the show's villains are tech-based, Brainiac would fit right in.
Why General Lane Doesn't Kill Superman
One of the most confusing questions in My Adventures with Superman Season 1 ending was why General Lane did not shoot Superman even though he finally got to kill him for good.
Although Superman isn't the Kryptonian responsible for killing many friends of Sam Lane decades ago, General Lane believes that this hero was another invader who wanted to attack the planet. He was instructed by the current Task Force X Head, Amanda Waller, to track down and kill Superman, the Man of Steel.
However, in the My Adventures with Superman Season 1 finale, the General hesitated to kill Superman because of his daughter; he lied to Waller, letting Superman go! But we don't know where the General goes next.
Jimmy is Rich!
One of the most shocking twists in My Adventures With Superman Season 1 ending is that Jimmy Olsen is now super rich. He sold his online channel, the Flamebird, which he used to cover news, to the Daily Planet. Jimmy had only a few followers at the start of the season, but once Superman entered the scene, the Flamebird became a massive hit worldwide. Jimmy Olsen made millions by selling it to the Daily Planet, and what this means for his character in season 2 is anyone's guess. The fact that Jimmy was so laid-back about the whole thing made it even more fun. We'll have to wait and see how being a millionaire changes Jimmy Olsen.
Was Superman Sent to Earth to Conquer It?
In 'My Adventures With Superman,' Krypton appears to be a planet of conquerors. Given that General Zod and his vast army attacked Earth before Krypton's explosion, it suggests he acted on the world's behalf rather than as a rogue soldier.
Kal-El confronted his father, Jor-El, to uncover the valid reason for his journey to Earth in My Adventures with Superman Season 1 ending. Jor-El continued speaking in Kryptonian, making it difficult to understand his words most of the time. However, Jor-El seemed sorry about something and emphasized that he would never harm Kal-El.
Whether Superman was sent to Earth to conquer it remains unclear, and whether Jor-El was involved in such plans is uncertain. It's possible that Krypton was a planet of conquerors, but Jor-El and Lara had different intentions. Maybe figures like General Zod and Brainiac wanted to spread Kryptonians across multiple worlds as conquerors, while Kal-El's parents wanted him to be safe. Many unanswered questions about Jor-El and Krypton remain, and we may get more answers in season 2 of My Adventures With Superman.
My Adventures with Superman Season 1 Cast
Here is a list of the cast members for the first season:
Jack Quaid– Clark Kent / Superman
Ishmel Sahid– Jimmy Olsen
Alice Lee– Lois Lane
Darrell Brown– Perry White
Jason Marnocha– Jor-El
Reid Scott– Jonathan Kent
Zehra Fazal– Leslie Willis / Livewire
Chris Parnell– Slade Wilson
Azuri Hardy-Jones– Flip Johnson
Joel de la Fuente– General Sam Lane
Debra Wilson– Amanda Waller
Lucas Grabeel– Kyle / Mist
Catherine Taber– Siobhan McDougal / Silver Banshee
Vincent Tong– Albert / Rough House, Steve Lombard
Laila Berzins– Rory / Heat Wave
Jake Green– Dr. Anthony Ivo / Parasite
Kenna Ramsey– Ronnie Troupe
André Sogliuzzo– Monsieur Mallah
Andromeda Dunker– Vicki Vale
David Errigo Jr.– Mister Mxyzptlk
What will Happen in My Adventures With Superman Season 2?
My Adventures with Superman Season 1 ending wrapped up the storyline of Task Force X with General Lane letting Superman live. However, My Adventures with Superman Season 2 can explore many other plot lines. One of the biggest ones may be the introduction of General Zod, as discussed above.
Moreover, the 'My Adventures With Superman' season finale left the evil Superman storyline unaddressed, although Clark saw the footage. On one hand, this might have served as a reminder that in many universes, Superman turns evil. This may increase the stakes for Clark's journey in the show.
On the other hand, it's possible that the concept of the multiverse could return in 'My Adventures With Superman' season 2. Nonetheless, finding out about his evil versions made Clark question his existence, linking to the idea that Kal-El might have been sent to Earth to conquer it.
Furthermore, My Adventures With Superman Season 2 may also explore how Amanda Waller reacts to the decision taken by General Lane. Letting Superman go can start a redemption arc, with the father-daughter duo finally reconciling.
Additionally, Braniac's presence on the show may be a central storyline in Season 2. We may also see characters like Lex Luthor and other antagonists.