Lisa Marie Presley's funeral details are all across the mainstream media platforms after the only daughter of the music legend Elvis Presley and his lover Priscilla Presley had a tragic death. Just like her father, she left the earth too early on January 12th, 2023, after suffering a heart attack. It was a sad incident since she last attended the Golden Globe Awards, sharing the space with her mom just two days before her death. She got emotional when Austin Butler received an award for his performance as Elvis in the recent Elvis Presley biopic.
The American singer and songwriter did enjoy a semi-public life after Elvis and Priscilla's divorce. But when she found her genre in music, she didn't shy away from exploring that part of life.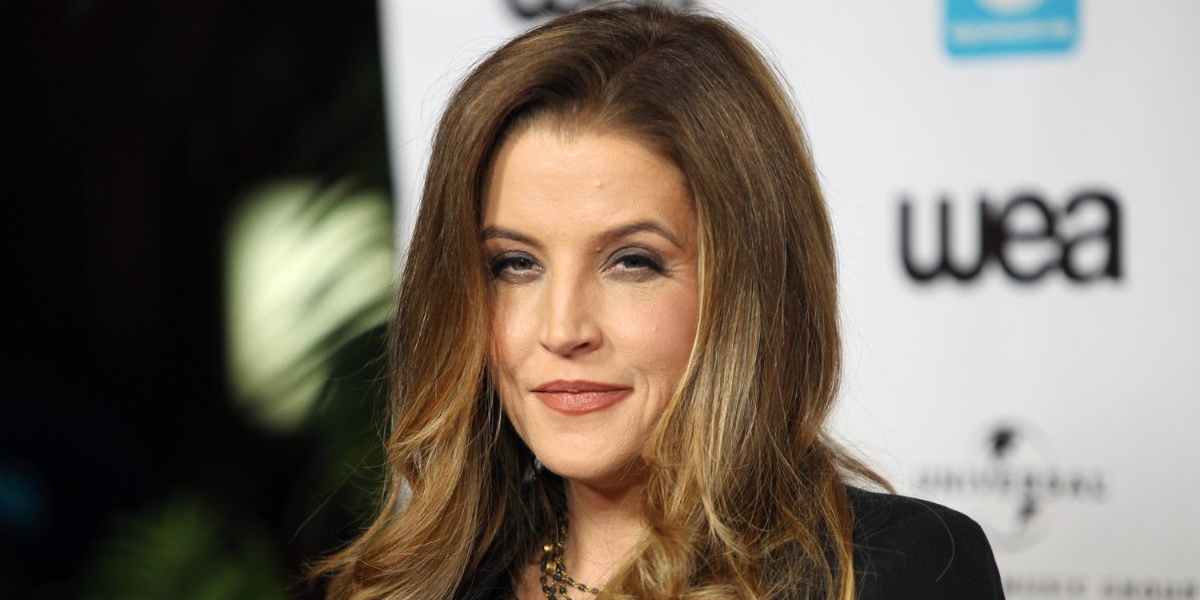 Since her birth on February 1st, 1968, she has been the favorite topic for the tabloids. And even after her death, she still lives amongst all through the news. She had gold awards, her music got RIAA certifications, and Lisa was one the closest individuals that reminded fans of Elvis Presley. So, Lisa Marie Presley's funeral will be all about her legacy, and for one last time, her close ones will honor her contribution to their life.
Is Steven Ogg Alive or Dead – Are the Social Media Rumours True?
When And Where Will Lisa Marie Presley's Funeral Take Place?
Lisa Marie Presley's funeral will be a public memorial service on January 22nd, 2023, at 9.00 a.m. on Graceland's front lawn. She will be buried next to her beloved son, Benjamin Keough, who died due to suicide back in 2020. All the details regarding the funeral have been confirmed by Lisa's family and her daughter Riley Keough.
Singing icon Elvis Presley was also buried at the exact location in the Memphis mansion. The entire family is grateful for all the well wishes and love that fans, friends, and associates share. They have decided to hold a public Lisa Marie Presley funeral to give a last opportunity for the fans to be a part of the final few hours of Lisa's journey. Moreover, the family has requested all the mourners to donate to The Elvis Presley Charitable Foundation instead of paying homage with flowers. The charity was very close to Lisa's heart and was the best way to show respect for her soul.
Freddie Mercury's Death Cause Confirmed Now? Everything About Singer's Last Days
Lisa Presley was a loving personality whom all his friends and peers loved dearly. If you are wondering how the singer died, Lisa Marie Presley's cause of death was a heart attack. She was at her Calabasas home when the incident took place. The medics came to the location of the incident and performed CPR. She was then quickly transferred to a nearby hospital. But the singer couldn't fight her way anymore and sadly passed away. It was her mother, Priscilla, who confirmed the news.
Who Will Attend Lisa Marie Presley's Funeral?
Upon the news of Lisa's death, the entertainment industry was shocked. It was more heartbreaking since the singer was having a good time, and her health was good even when she was at the 2023 Golden Globe Awards. Actors, directors, pop stars, friends, and all the big industry names couldn't believe the news. They shared their condolences over social media. So, a lot of big celebrities are going to attend Lisa Marie Presley's funeral. Though the guest list hasn't been out, we can expect that it will have all her close friends and family members.
The main cast and crew members of Elvis's film after the news was out. Tom Hanks, his wife Rita Wilson, director Baz Luhrmann and Austin Butler were the first to express their emotions. Austin said she was a "bright light." The beautiful moments they shared during the movie's filming will always be in his heart. She was warm, kind, and full of love. Her unapologetically authentic feature was what impressed everyone respected the most.
Moreover, popstar Pink also grieved Lisa's death news. She has lost a dear friend she calls a "rare gem." Hopefully, we can expect to see them along with many others at Lisa Marie Presley's funeral. The world is not ready to say goodbye, but her life journey ends here.
It is a matter of sadness that Elvis and Lisa died of a heart attack. The singing talents had much more to offer their fans, but their time in this beautiful life ended. We hope Lisa Marie Presley's funeral brings peace amongst her family members cause we are sure that the singer would love to see them happy. Our condolences are with them!
What is Jeff Shuter's Cause of Death? How does Motion Comics Producer Die at 41?