Many may know her as "Crazy" Kristen Doute or much-maligned Scheana Marie of Vanderpump Rules, but do you know that there is more to her than what may appear to us on the surface? Born on February 17, 1983, the famous American television personality, fashion designer, entrepreneur, actress, and now an author wants to try her luck at motherhood. Though there seem to be some complications over the years, it does not hinder her enthusiasm about being a mother and fostering a child of her own in the future any bit. Which, more or less, has led the fans to question at every occasion; is Kristen Doute pregnant or not?
Well, fear not! Here are all the details that you need to know about Kristen Doute and her pregnancy plans.
Just keep on reading the article to know all the answers to your burning questions!
Is Kristen Doute Pregnant?
No, Kristen Doute is not pregnant at the moment though she has been open to the idea for quite some time now.
Since leaving Bravo's reality show "Vanderpump Rules" in 2020, she has been pretty vocal about her pregnancy plans and how she is not a "one-dimensional" person as the show made her out to be in the past.
Though she does not blame them "for not showing more sides" of her to the larger audience, she did promise to showcase more of her true self to her fans, and that too in her own terms.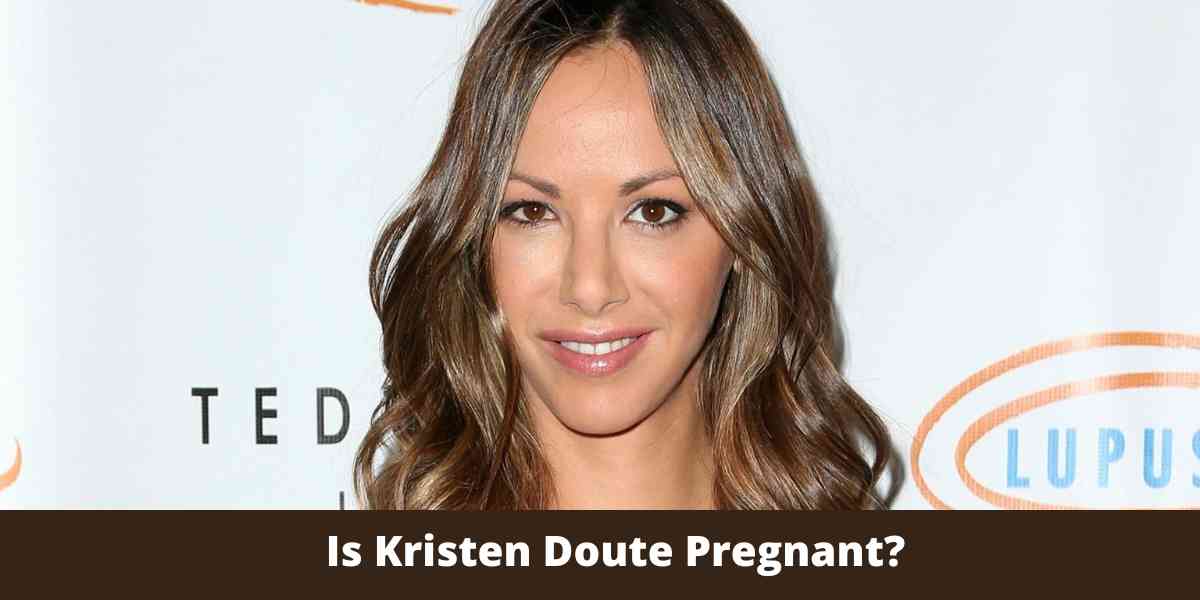 Thus, shaking off the bounds of the show after being one of the main cast members for several seasons, she was not shy to open up about her passion for starting a family of her own and being a mother but has also been brave enough to share her fears about the possibility of not being able to conceive.
Where is David Dahmer Now? What happened to Jeffrey Dahmer's Brother?
This new side of her has not only made the fans see her in a new light, but it has also prompted them to support and encourage her in her decision no matter what!
Kristen Doute is Worried about her Irregular Period Cycle?
The thirty-nine-year-old's changing body over the years has always been a worrying factor for her as she dreads that her chances of getting pregnant might get slim because of her growing age.
Getting candid with her fans, she first mentioned about her biggest fear via her Instagram story after a Thursday, January 7, 2021, doctor's appointment where she revealed how her irregular period cycle instantly made her 'nervous' about her fertility:
"I've had really off cycles lately, and it's been making me really nervous because of my age."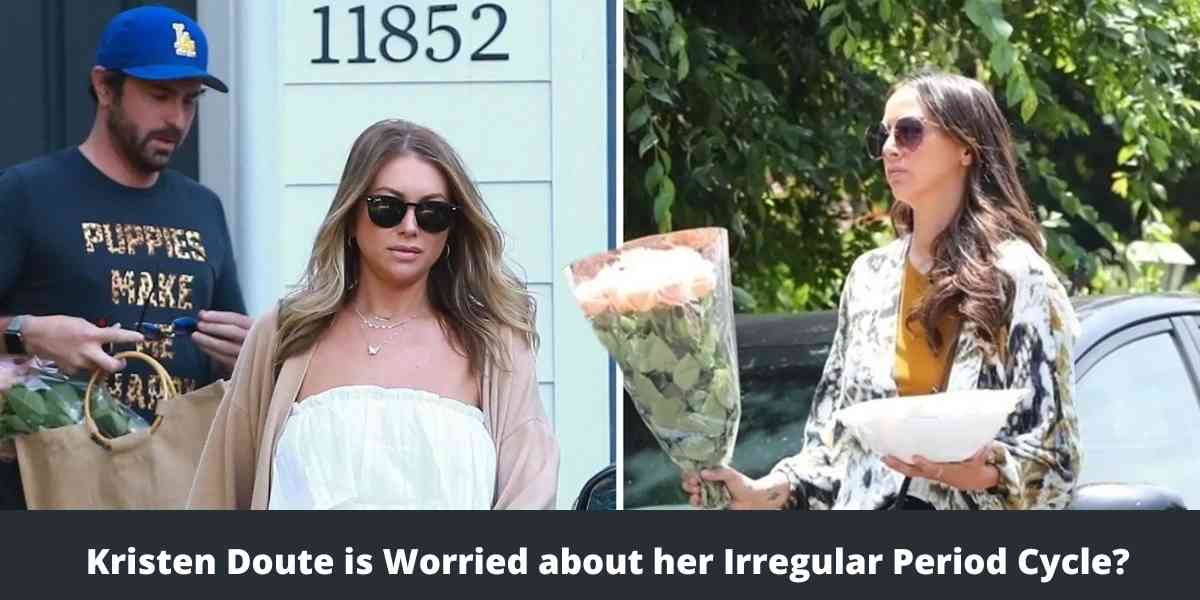 Further adding that:
"Going into [the gynecologist], we were not able to do the tests we were hoping for, so it really stressed me out and kind of broke my f–king heart, but we did the best we could with what we could do. Good news on those fronts, and we're just gonna keep track of what we need to keep track of and catch up again in a couple months."
Though, at that time, she did not forget to clarify it to the public at the end that she is definitely "hoping to get pregnant but not this minute."
Thus, the reason for consulting the gynecologist was only done to avoid any future trouble and get rid of any doubts on her side:
"It's just been a lot of anticipatory anxiety for the last two months of the unknown of what was going on with my body."
Since then, she has talked about her age and her fertility struggles many times with her fans. One time the author of "He's Making You Crazy" even wrote about how her growing age is taking a toll on her in a post on her social media platform:
"I see people my age out there climbing mountains and zip-lining, and here I am feeling good about myself because I got my leg through my underwear without losing my balance."
However, fans still took a different route from her statement as they began to think that Kristen Doute was probably pregnant, but that was not the case at all.  
Kristen Doute Responds to Pregnancy Rumors?
Even though Kristen Doute is in no rush to get pregnant, fans still can not help but wonder. One way or another, pregnancy rumors came to the surface, and a whirlwind of speculation began after she attended a friend's engagement party in January 2022 and uploaded the pictures on her Instagram.
Why was Deshaun Watson Suspended Over Sexual Misconduct?
Is Caitlin Mcgee Pregnant and Expecting a Daughter?
Many noticed the reality star's protruding belly in the pictures and made it the center of their attention instead of the original occasion. 
Few people went as far as to outrightly ask is Kristen Doute Pregnant in the comment section:
One directly asked her, "Kristen are you preg?"

While another one commented, "Looking a little [pregnant emoji]."

Another comment read, "Are you expecting???"

"Is that a baby bump?" Other asking in the comment.
However, Kristen Doute did not address those rumors, she did make it clear that her body weight fluctuates from time to time and it has nothing to do with her being pregnant.
Wrap Up:
Kristen Doute has made it known to the world how special and "important" becoming a mother is to her, but it does not by any way means that she is in a rush to get pregnant as of now. 
However, she is trying to maintain a healthy body so there won't be any complications due to her age when it eventually happens, and she becomes pregnant. 
That's why, Kristen Doute always keeps in touch with her gynecologist and maintains a routine check up to stay on the safe side.
Recently, she even revealed that she quit smoking "to prepare [her] body [for a baby] but also just to be healthy and prolong my life." 
Thus, we might hear good news fro her anytime soon!
And we are sure if Kristen Doute does get pregnant, then she will be the first one to inform her fans.
So, no need to worry, and till then, let's just wait and be patient!