John Daly, a professional golfer from the United States, has been in the spotlight for several reasons, whether it's his amazing golfing skills or his gambling problem. The 57-year-old has earned several millions through his career as a golfer, but what is John Daly net worth in 2023. Let's have a look at it!
John Daly Net Worth
As of 2023, John Daly net worth is $2 million. However, he could have had a significantly higher net worth if he had not lost tens of millions of dollars throughout his career. The primary causes of his financial losses are his severe gambling addiction and multiple divorces. 
Despite these challenges, Daly has achieved success in golf, winning two major championships and earning substantial amounts of prize money and endorsements. He has also earned millions through his businesses, John Daly Wines and JD Designs.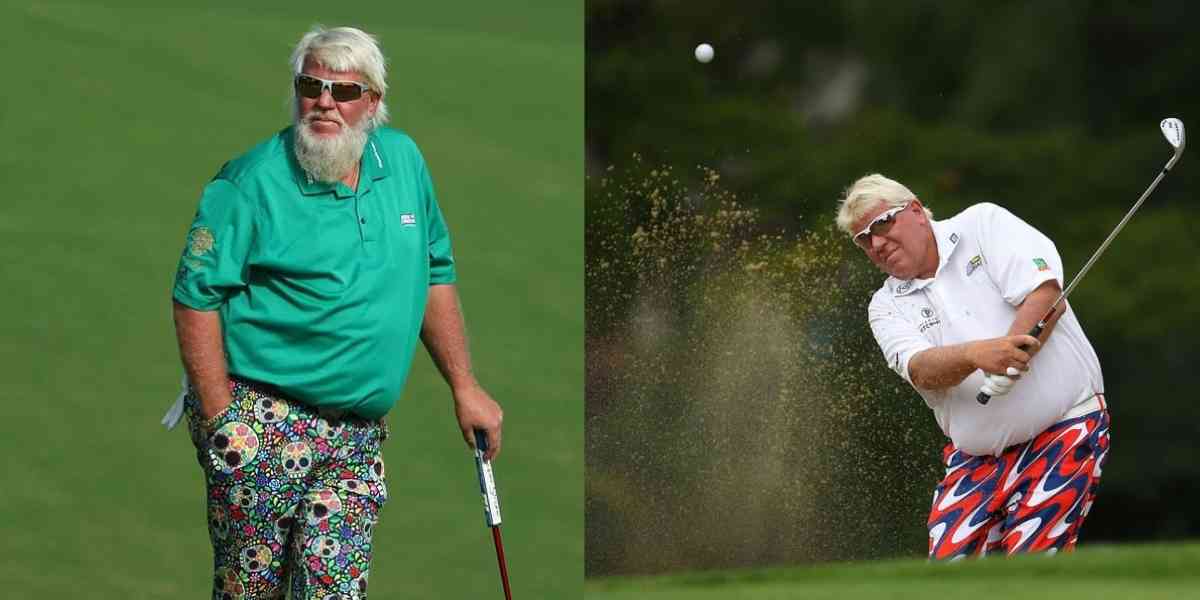 Early Life
John Patrick Daly was born in Carmichael, California, on April 28, 1966. During his childhood, his family frequently relocated across different southern states. His first time playing golf was in Arkansas. He then got inspired by Jack Nicklaus and began to take his golf career more seriously. As a teenager, Daly won several championships in golf. Daly was raised in a middle-class household.
Related: Will There be a John Wick 5 and How it Could Happen?
John Daly Net Worth Through His Career
John Daly began his professional golf career in 1987 and won his first tournament, the Missouri Open, that same year. In 1990, he won the Ben Hogan Utah Classic, and the following year, he shocked the golf community by winning his first PGA Championship despite being considered an underdog. 
Daly performed well in subsequent seasons, including a third-place finish at the Masters Tournament in 1993. However, his struggles with alcohol abuse became a problem in 1994 when he was suspended for walking off the course mid-round and entered rehab.
Related: What is Carla Diab Net Worth? Who is She Dating?
Daly won the Open Championship in 1995, but his alcohol abuse continued to affect his game over the next five years. In 2001, he won the BMW International Open, making a comeback and winning more tournaments in the following years. He marked his return to success with a win at the Buick Invitational in 2004. However, he struggled in 2005 and had mixed success over the next nine years.
Despite earning millions of dollars in his career, Daly had to rely on sponsorships and event invitations due to his non-exempt status. In 2016, he became eligible to play on the PGA Tour Champions and began winning events again. As of 2020, he continued to compete in the Champions Tour.
John Daly Net Worth Through Brand Endorsements and Other Ventures
John Daly has partnered with Loudmouth Golf, a clothing line, in an endorsement deal. He also signed a deal with Rock Bottom Golf, a discount golf store, in 2014. Daly's other business ventures include John Daly Wines, a wine label that ultimately failed, and JD Designs, a golf course design company. Daly has designed golf courses in California, Canada, Ireland, Missouri, and Arkansas through this golf course designing company. Additionally, Daly appeared in the video game "Prostroke Golf" for Xbox 360, PS3, and PC. This helped increase the overall value of John Daly net worth.
Personal Life
John Daly has been married four times in his life. His first marriage was to Dale Crafton in 1987, but they divorced three years later. In 1992, Daly married Bettye Fulford and had a child together. However, in the same year, Daly was charged with third-degree assault after throwing Fulford into a wall, and she chose not to press charges. The couple divorced in 1995.
Related: Will There be Sister Act 3?
Daly then married Paulette Dean, and they had a child together in 1995 before divorcing four years later. He married Sherrie Miller in 2001, and they also had a child together two years later. In 2007, the couple had a violent altercation at a restaurant in Tennessee, with Daly alleging that Miller attacked him with a steak knife. Miller was later arrested on federal drug charges and sentenced to five months in prison, and Daly was granted custody of their child.
Real Estate
Thanks to the value of John Daly net worth, the star golfer resides in a lavish residence in the Los Feliz neighbourhood of Los Angeles, estimated to be worth approximately $700,000. The spacious house has four bedrooms, 3.5 bathrooms and was constructed in 2005, covering over 4,000 square feet of space. It also features a vast backyard, a patio, and other amenities.