Are Emma Slater divorce headlines true? This divorce news came four years after her marriage. Emma married Sasha Farber after having an on-and-off relationship with him for over six years. The couple did not have the most-perfect relationship but chose to work things out. The couple is now done for good, and Emma Slater divorce might be finalized soon.
Though many fans hope the lovers reconcile, the couple seemed firm with their decision. The court documents of Emma Slater divorce have been obtained from multiple sources, and this time it is official.
Read everything about Emma Slater divorce, the reason for their split, and more about their relationship in this article.
Emma Slater Divorce From Sasha Farber Has Been Finalized
Emma Slater divorce from her husband, Sasha Farber, is official after the DWTS Pro dancer filed for divorce on February 21, 2023, in Los Angeles. The court documents cited their reason for separation as "irreconcilable differences." Slater is not seeking spousal support. She and Farber intend to "amicably" settle their issues with the property and assets. Moreover, Emma also reserves the right to amend it if required. As per the Emma Slater divorce documents, the ex-couple chose to have an "uncontested divorce."
The couple has been struggling in their relationship for quite some time now. The news of Emma Slater divorce came six months after the professional dancers' separation announcement. In August 2022, the pair broke the news about ending their relationship, and fans were heartbroken.
Who is JD Harmeyer's Wife? Or Is Jd Harmeyer Divorced?
Later, sources claimed that the former couple has been "apart for many months." They were not wearing their wedding rings. An insider clarified that the separation was a challenging decision for the pair. Since they have been together for over a decade, they care about each other's well-being. The pro dancers are still close, and the two have no bad blood. Despite Emma Slater divorce from Sasha, the duo will be professionally working together.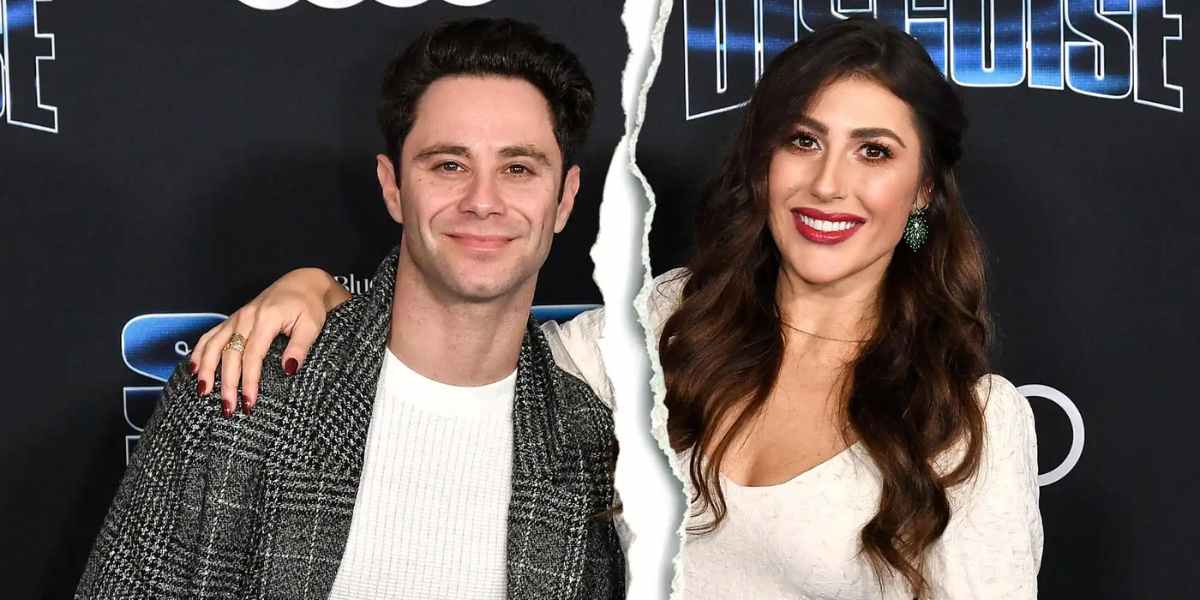 Another source told Page Six that the legal date of Emma and Sasha's separation has been cited as April 1, 2022. Any other updates about Emma Slater divorce are yet to come.
The Relationship Of Emma Slater And Sasha Farber
The lovers first met in 2009 during Broadway's Burn The Floor performance. Two years later, the professional dancers confirmed their relationship. They were happily in love but had a brief break-up in 2014. However, the couple could not stay apart for long, and they got back together in 2015 to give their relationship another shot.
Sasha wanted to make their love official, and the Australian-American dancer went down on his knees to propose to Emma in October 2016. The proposal happened during the live taping of Dancing With The Stars. After two years, they got married in March 2018 in Los Angeles. In an interview with US Weekly, Slater said she had the "most amazing day" at her wedding. They have made quite some beautiful memories together.
The couple separated in August 2022, and Emma Slater divorce rumors started making rounds on the internet. Later, Sasha and Emma recently worked together on a Disney+ series. They have still managed to maintain friendly terms.
Emma and Sasha have shared so much of their life with the fans, and it is sad to see such a beautiful pair ending their marriage. The couple has not spoken publicly since the divorce news surfaced, but fans hope they are doing well.
Kelsea Ballerini Divorce: Know Why She Felt Compelled To Divorce Morgan Evans