Now, it is time to explore what the future holds for these beloved characters in Doom Patrol Season 4B. As they all face the threat of Immortus and their own mortality, they must make a decision that will shape their fates. Will they band together to save the world or escape their responsibility? With every step forward, a new challenge waits for them. Check out everything you need to know about the clumsiest heroes of DC Universe TV that have been ruling over American science fiction television.
Doom Patrol Season 4B Release Date
The fourth and final season of Doom Patrol is coming out on October 12, 2023, exactly two years after the show's renewal announcement. And this edition is releasing after a year, as the first part of Doom Patrol Season 4 was dropped on December 8, 2022. Moreover, it will be available on both the DC Universe and HBO Max streaming services. Notably, viewers outside the US can also watch Doom Patrol Season 4B on the Australian streaming service Binge.
Related: Dark Winds Season 3 Renewed on AMC
Doom Patrol Season 4B Plotline 
There are several changes in the plot line, especially with the introduction of new characters for guest appearances. The story follows a team of antiheroes who got their superpowers through a series of unfortunate events. Now that their backstories are known to the audience, the team is ready to take on more challenges. The past seasons have delved deeper into each character's peculiar nature and trauma.
However, in Doom Patrol Season 4B, the main characters will be seen traveling to the future, only to face an unwelcome surprise. Upon encountering a major conflict, they must decide if the world's fate is more important than their personal healing and happiness. A stark antithesis of a heroic story, the antiheroes are more relatable because they usually do not exhibit the celebrated altruism of a typical hero. Yet, their battles are significant; a true hero faces and overcomes his insecurities and shortcomings before taking on the world.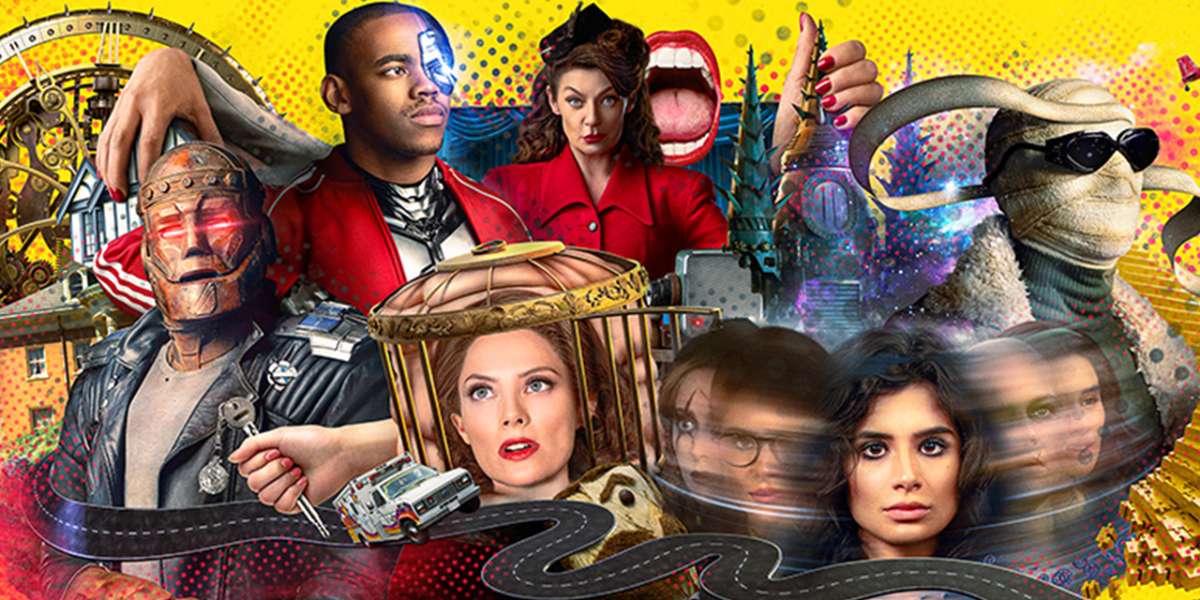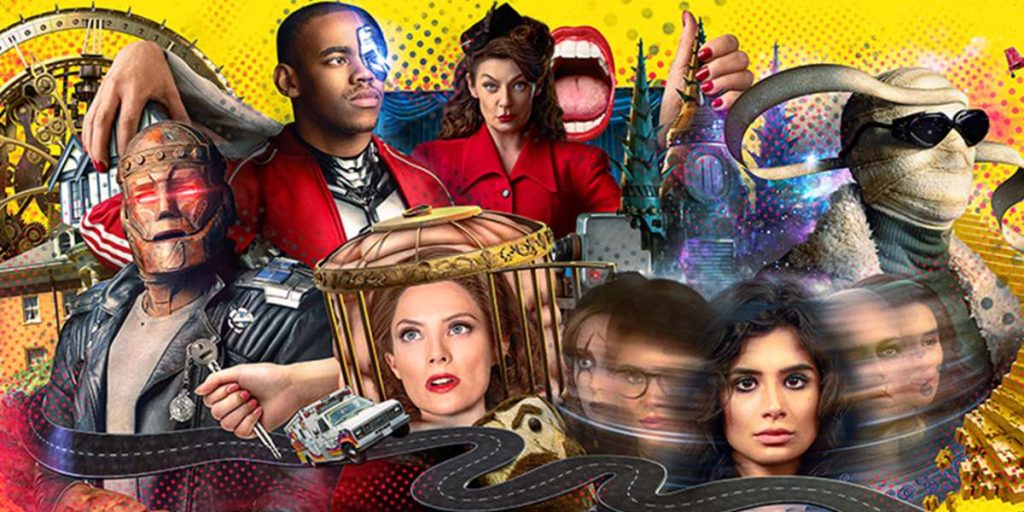 Warner Bros. Television summarized the official synopsis in the following lines on New York Comic-Con 2022:
"In the series' gripping final episodes, the Doom Patrol meet old friends and foes as they race to defeat Immortus and get back their longevities. Battling between saving the world and each other, the Doom Patrol are forced to face their deepest fears and decide if they are ready to let go of the past in order to take their future into their own hands… and away from the zombie butts."
Moreover, Rita and Laura's friendship will reach new heights despite ongoing adversaries. Moreover, Niles Caulder, played by Timothy Dalton, will make a re-entry, and Vic will regain his technology. The ancient entity, Candlemaker, will also return. Other antagonists include the decreator, an interdimensional entity.
Some Details About the Episodes
The exciting news is that Episode 1, "Immortimas Patrol," will be a musical. Episode 5 of Doom Patrol Season 4B is titled 'Casey Patrol,' suggesting that Casey and Dorothy will enter Orqwith to save Doom Patrol. Casey is a paramedic and a space hero who explains how she will help with the rescue.
Related: Heist 88 Release Date at Paramount + Confirmed
Doom Patrol Season 4B: Reintroduction to the Cast
The bizarre Doom Patrol Season 4B cast deserves a reintroduction, as all these have odd traumas and personas unique to this DC universe residing in the Doom Manor.
Diane Guerrero plays Kay Challis and her alternative persona, Crazy Jane. She has bipolar disorder because of the freak experiment on her as a child.
Leela Owen plays her teenage years with a split personality named Miranda. Several other personas keep reappearing throughout the season based on different triggers.
April Bowlby plays Rita Farr, the Elasti woman. But she is not as intelligent and voluptuous as Mrs. Incredibles. Instead, she is clumsy and crazy because of the exposure to toxic gas that gave her the odd superpower. Yet, this does not stop her from being a great leader. Doom Patrol's cast acknowledges this in their interview with 

Entertainment Weekly.

Brendan Fraser is the voice actor for Cyborg, Cliff Steele.
Riley Shanahan physically portrays the humanoid robot with Fraser's brain after his death in a NASCAR race.
Elijah Rashad Reed plays Deric Hayes.
Joivan Wade as Vic Stone.
Michelle Gomez as Madam Rogue, aka Laura De Mille.
Brendan Pedder voices Katy's puppet, Harry.
Matt Bomer voices Larry Trainor, aka Negative Man. He has a negative energy entity within him.
Matthew Zuk acts as the main character on the show.
Furthermore, recurring cast members and cameo appearances include:
Mark Sheppard as Willoughby Kipling.
Madeline Zima as Casey Brinke, aka Space Case.
Sendhil Ramamurthy as Rama, a.k.a. Mister 101.
Timeca Seretti as Dr. Janus.
Abigail Shapiro as Dorothy Spinner.
Mark your calendars to witness the climactic endings and tragic events awaiting the quirky Doom Patrol Season 4B.