Dark Winds Season 3, a crime drama that is an adaptation of Tony Hillerman's Leaphorn & Jim Chee book series, has been officially announced following the immense success of its initial two seasons. Season 2, in particular, witnessed a remarkable surge in viewership, registering a staggering 146% increase in its audience base due to the authentic representation of Navajo culture. This enormous surge has stamped the brilliance of creators who covered the entertaining and educational aspects of the series. In this article, we will explore what makes Dark Winds unique, the creative team behind it, and the anticipation surrounding the upcoming season. So keep reading
Dark Winds Season 3 Renewal Status
Dark Winds Season 3 has been officially renewed. The most recent update regarding Dark Winds Season 3 arrived on September 19, 2023, courtesy of AMC. This exciting revelation of Dark Winds' renewal for its third season came a few weeks after the culmination of Season 2 in September 2023. Moreover, AMC Networks formally announced that Leaphorn and Chee would return to the screen in 2025.
This announcement made countless people happy, especially because many who work on the show said there are more stories to unfold. Chris Eyre, who is the boss of the show and also directed the Season 2 ending, thinks there are still a lot of interesting stories left to share. In an interview with TVLine in the same month, he said, "I don't feel like we've hit our stride with this series."
Related: Money Heist Spin-Off Berlin to Premiere on Netflix in December 2023
Release Date of Dark Winds Season 3
We do not know the exact date when Dark Winds Season 3 will come out. However, AMC has assured fans that the upcoming season will arrive sometime in 2025. However, the third installment will follow a different premiere pattern from Seasons 1 and 2, which were only a year apart and both came out in the summer. But there might be some delays because of strikes by the Writers Guild of America and the Screen Actors Guild and American Federation of Television and Radio Artists. These strikes have the potential to affect the timeline of Season 3's development and release. As a result, fans may need to exercise a bit more patience for the next installment of this thrilling series.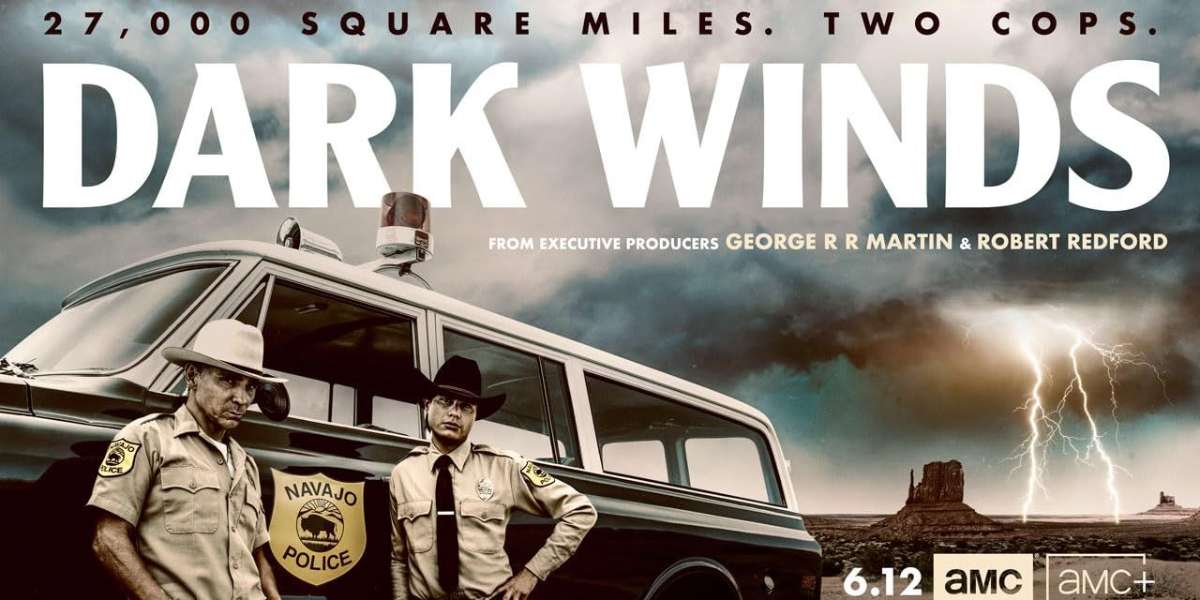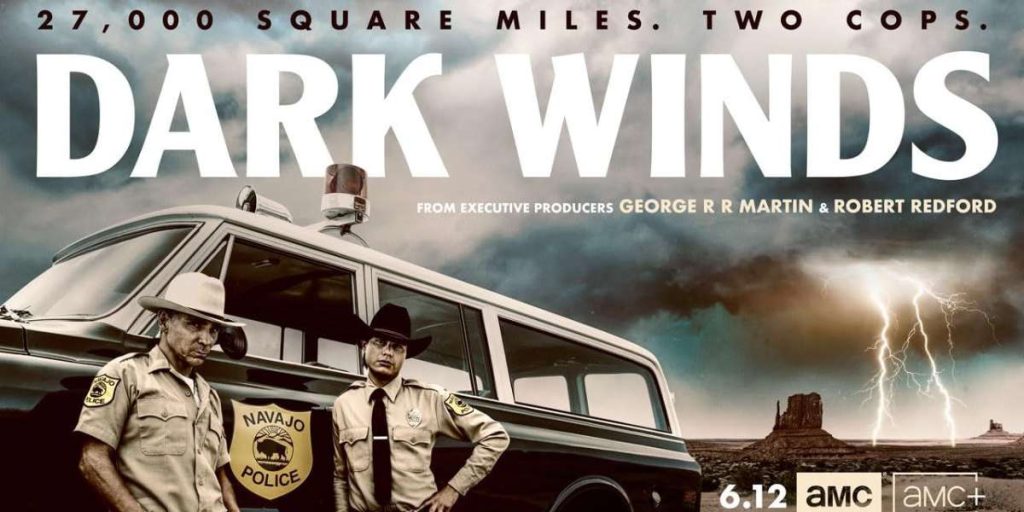 Plot of Dark Winds Season 3
The details about what will happen in Dark Winds Season 3 are still mostly a mystery. However, in the sophomore season's finale of Dark Winds, we saw tribal police sergeant Bernadette starting a new job as a border patrol officer. At the same time, Sally Growing Thunder, a pregnant teenager whom the Leaphorn family had taken in, decided to leave Joe and his wife, Emma, after they hosted a traditional Laughter Ceremony for her young son. These events at the end of Season 2 provide clues about what might happen in Season 3.
Furthermore, The plot centers around the Navajo County tribal police. Also, it is the first television series based on the Navajo Nation, which makes it even more special. It debuted on AMC Studios in 2022, and the first two installments have already garnered a devoted fanbase. At the end of Season 2, Joe Leaphorn, a longtime cop played by Zahn McClarnon, finally got justice against B.J. Vines, the guy who caused his son's death, played by John Diehl. This big ending sets the stage for Dark Winds Season 3; fans cannot wait to see what happens next.
Related: The Warhammer 40000 Rogue Gets Official Release Date
Who Will Be in the Cast of Dark Winds Season 3?
The lineup for Dark Winds Season 3 has yet to be officially revealed. However, the rumors suggest that the cast will likely include many of the actors who were part of Season 2. Notably, Zahn McClarnon and Kiowa Gordon are expected to come back as Leaphorn & Chee. At the same time, Jessica Matten is also likely to reprise her role as Bernadette. Alongside these three central cast members, it is highly probable that the top actors will return in Dark Winds Season 3.
In addition, the show's production team includes a group of prominent individuals. The executive producers are Roland, Wirth, McClarnon, Robert Redford, George R.R. Martin, Anne Hillerman, Chris Eyre, Vince Gerardis, and Tina Elmo.
As Dark Winds Season 3 lacks detailed information about the cast, plot, and launch date, and fans are expected to show patience, in the meantime, we suggest you stay connected with Open Sky News to get enlightened about further updates.
Related: Kitchen Nightmares Season 8: Release Date, Trailer, and Everything We Know