Come Fly With Me 2023 is another rom-com brought to the audience by the household staple Hallmark Channel. Over the years, Hallmark has given its viewers some of the most iconic cheesy movies. Keeping this in mind, there are high expectations from this production as well. Moreso, this movie was filmed in cooperation with the National Air Force. Here is what we know about Come Fly With Me 2023.
Come Fly With Me 2023 Release Date
The movie Come Fly With Me 2023 was released on Hallmark Media and Mysteries on the 15th of September, 2023. The movie is set to be added to the long list of iconic Hallmark romance movies. Fans can also watch the movie by buying it on Vudu or on Hallmark TV.
Related: Will There Be Barbie 2? Release Date, News, Cast and Spoilers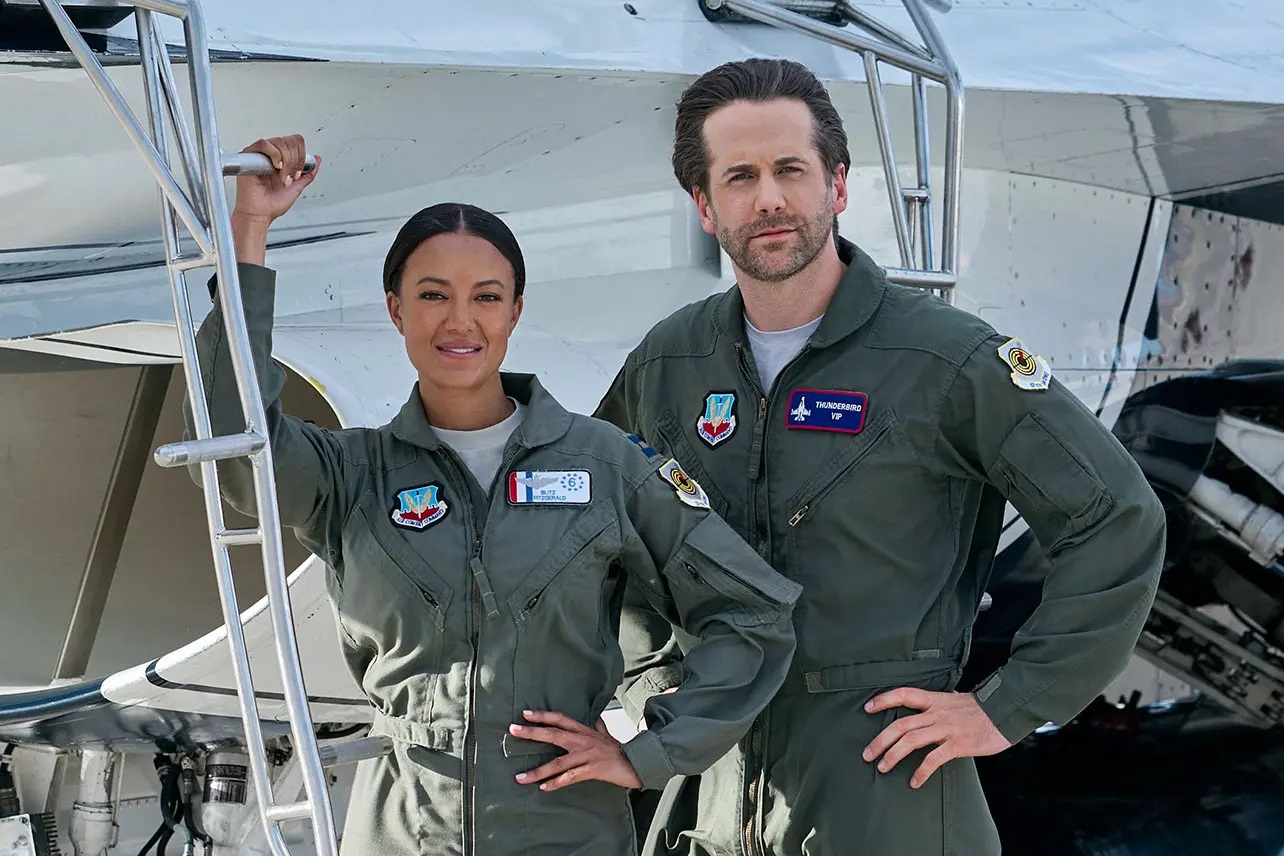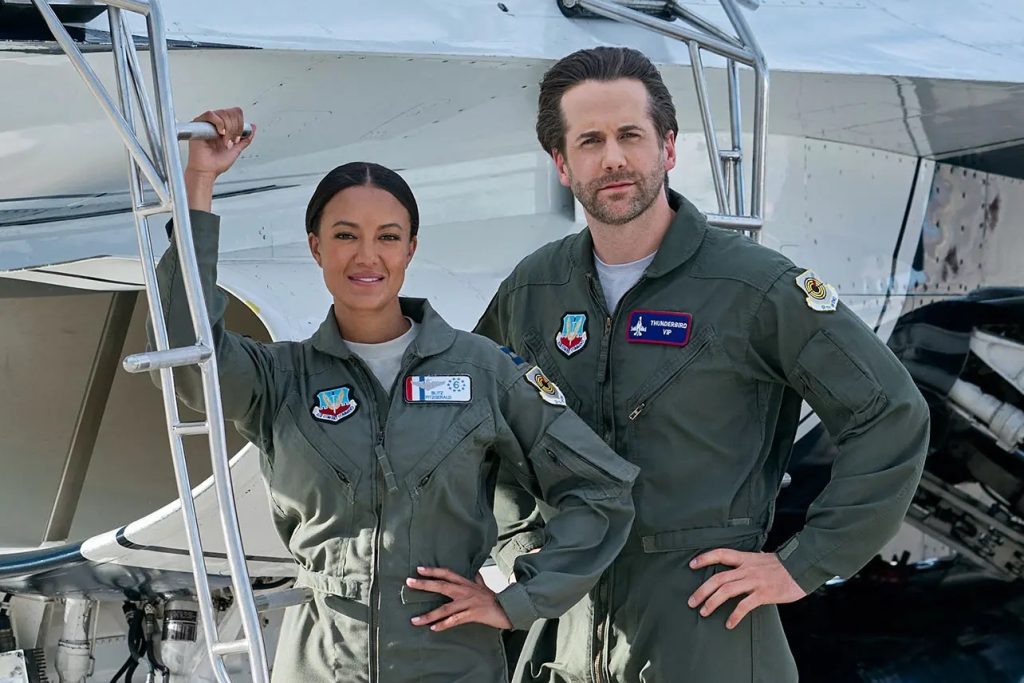 Come Fly With Me 2023 Plot
Shortly after Captain Emma Fitzgerald (played by Heather Hemmens) arrives at Nellis Air Force Base for her two-year stint with the renowned Thunderbirds team, her reserved 11-year-old daughter, Lucy (portrayed by Pietra Castro), strikes up a friendship with Alice (played by Georgia Acken). Alice's father, Paul (Niall Matter), a widower raising her alone, forms a connection with Emma. Alice admires Emma, aspiring to become a pilot despite her heart condition.
As these four individuals spend time together, the young girls decide to play matchmaker, hoping that a romance between Emma and Paul will encourage Emma to settle down instead of relocating when her Thunderbirds assignment concludes. Emma and Paul are drawn to each other, and a spark ignites. However, Emma, overwhelmed by the demands of Thunderbirds training, informs Paul that she must concentrate on her flying.
When Alice's health suddenly turns for the worse, the very thing keeping Emma and Paul apart might be what ultimately unites them all.
Related: Alien Movie Release Date Set By Disney
Come Fly With Me 2023 Cast
Heather Hemmens takes on the lead role of Emma Fitzgerald, the protagonist in Hallmark's "Come Fly With Me." Emma is a pilot who receives an assignment at Nells Air Force Base, where she joins the Thunderbirds team.
Niall Matter stars as Paul, a character in the new Hallmark movie. Paul is the father of Lucy, Emma's daughter's friend, and a widower who forms a close friendship with Emma.
In Come Fly With Me 2023, Pietra Castro portrays Lucy, who is Emma's daughter. Lucy befriends a girl named Alice, played by Georgia Acken. Together, the two girls hatch a plan to set up their single parents.
Additionally, the film features several other actors in significant supporting and minor roles, including:
– Lossen Chambers as Carol
– Ben Cotton as Smith
– David Paetkau as Gilbert
– Eileen Pedde as Karleen
– Theresa Wong as a Surgeon
– Darien Martin as Williams
– Sydney Bell as Aiesha
Related: Will There Be Insatiable Season 3?
Come Fly With Me 2023 Trailer
There are a bunch of previews and sneak peeks that have been provided to the fans by the production house. These give the viewers a good estimate of what to expect from the film. Moreover, these have surely sparked excitement among many regular Hallmark movie enjoyers.