Many want to know Christine McVie cause of death, considering how sudden it was. McVie has a huge fan base because she was part of the iconic lineup for the band Fleetwood Mac, whose songs are still loved and listened to religiously. So, how did the legendary singer die?
Christine McVie Cause of Death
McVie passed away on the 30th of November, 2022, at the age of 79. According to the reports on the death certificate, Christine McVie cause of death is an ischemic stroke. This death certificate was obtained by a news tabloid which stated the primary cause of death as such. When the blood flow to a portion of the brain is blocked or diminished, brain tissue cannot get oxygen and nutrients, which results in an ischemic stroke.
Another Christine McVie cause of death has been listed as metastatic malignancy of unknown primary origin. She appeared to have cancer that had progressed to areas of her body where the underlying tumour or cause could not be found. Moreover, according to her death certificate, Chstrian McVie had atrial fibrillation and a large atrial thrombus. It is also known that for quite a few years before her death, Christine also usually had health issues and a chronic back problem which may have contributed to Christine McVie cause of death.
As revealed by McVie's family, it is said that she passed away peacefully, but this was not expanded upon or given details about.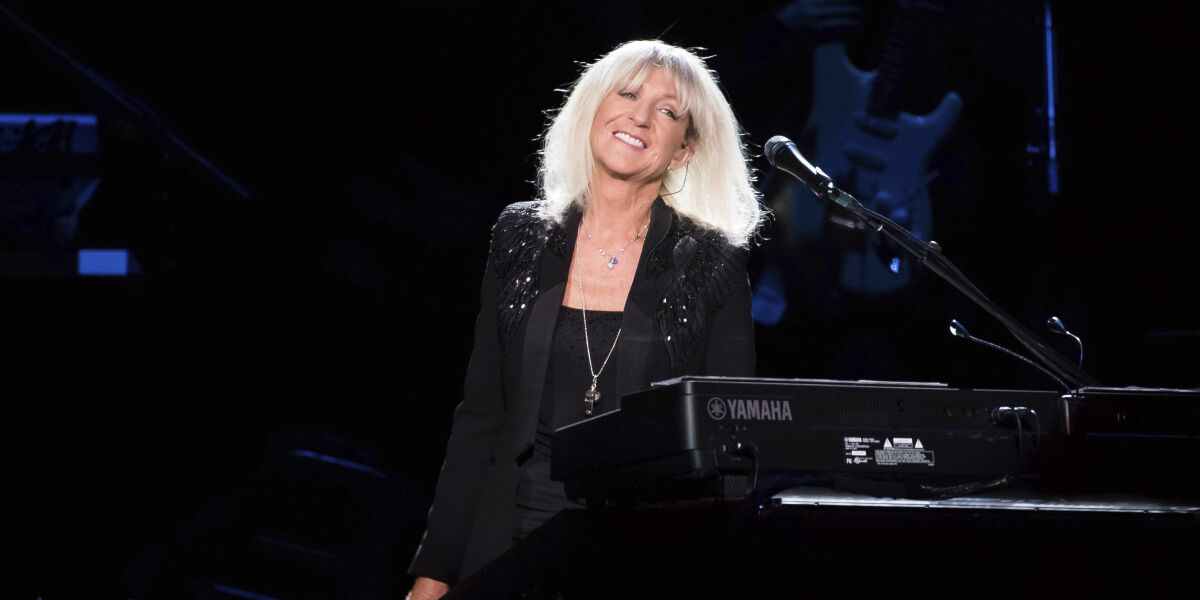 Statement from Fleetwood Mac
In a joint statement, Fleetwood Mac expressed their profound sorrow at the passing of Christine McVie, their bandmate. Moreover, they said that words could not adequately reflect the depth of their anguish and the grief they felt at the passing of their dear friend. They praised her exceptional musical abilities and characterized her as an essential member of the band and a close friend to everyone. 
Additionally, Fleetwood Mac appreciated their priceless moments with Christine and expressed how much they will miss her while she is gone. On their own Instagram profiles, Stevie Nicks and Mick Fleetwood also paid homage to Christine, with Nicks describing her as her "best friend in the world" in a handwritten note posted online on their social media accounts. 
In the wake of Christine's death, Stevie Nicks expressed her intense emotions and thoughts in a heartfelt message shared with her fans. She revealed that a particular song had been on her mind since Saturday and that she had hoped to sing it to Christine. Unfortunately, she never got the chance to. She decided to share the song's lyrics with her fans to honour this person and express her feelings. This song was "Hallelujah" by the band Haim, and Stevie Nicks believed that the lyrics perfectly encapsulated the emotions she felt at her friend's passing away and what she wanted to convey to Christine. Stevie even posted a picture of her and Christine together on her Instagram.
Model Jeff Thomas Cause of Death is Suspected to be Suicide
Christine McVie Career
In the British Blues scene of the middle of the 1960s, McVie played in several bands, most notably Chicken Shack. She started working with Fleetwood Mac in 1968 as a session musician before becoming a group member in 1970. Her songwriting and piano skills greatly impacted the band's sound. Many of Fleetwood Mac's most well-known singles, including "Don't Stop," "Say You Love Me," and "Everywhere," were inspired by her tunes. McVie momentarily departed the band in 1998, but she came back for a reunion tour in 2014, which was before their On with the Show tour. 
In addition to Fleetwood Mac, McVie released several solo albums, including "In the Meantime" in 2004 and her self-titled first album in 1984. Over the years, she has worked with artists, including Lindsey Buckingham, and provided music for motion picture soundtracks.
In 2006, McVie was given a Gold Badge of Merit Award by BASCA, which is now The Ivors Academy. She was awarded the Trailblazer Award at the UK Americana Awards in 2021 after receiving the Ivor Novello Award for Lifetime Achievement from the British Academy of Songwriters, Composers, and Authors in 2014. Additionally, she was the winner of two Grammys. As a member of Fleetwood Mac, she was also admitted to the Rock & Roll Hall of Fame.
Bushwhacker Butch Cause Of Death: Wrestling Icon and WWE Hall of Famer Passes Away