Known for her skilled athletic nature and unwavering determination, Aryna Sabalenka climbed the ladder of success very young. She attracted international attention when she won a major title in January at the Australian Open this year. Apart from her on-court appearances, fans of the sport are intrigued to know what is Aryna Sabalenka net worth. After all, how much can one earn by being an international tennis player who is exceptionally good at what they do? Well, here are all the details!
Aryna Sabalenka Net Worth
As of 2023, Aryna Sabalenka net worth is estimated to be $16 million. The 25-year-old has been able to build this net worth through her tournament earnings, sponsorships and commercial deals. 
Aryna Sabalenka has won several tournaments and a grand total of $10.47 million as the winning prize from them. As her career continues to flourish, she is expected to achieve a lot of success in the tennis world, and her net worth is expected to grow even more.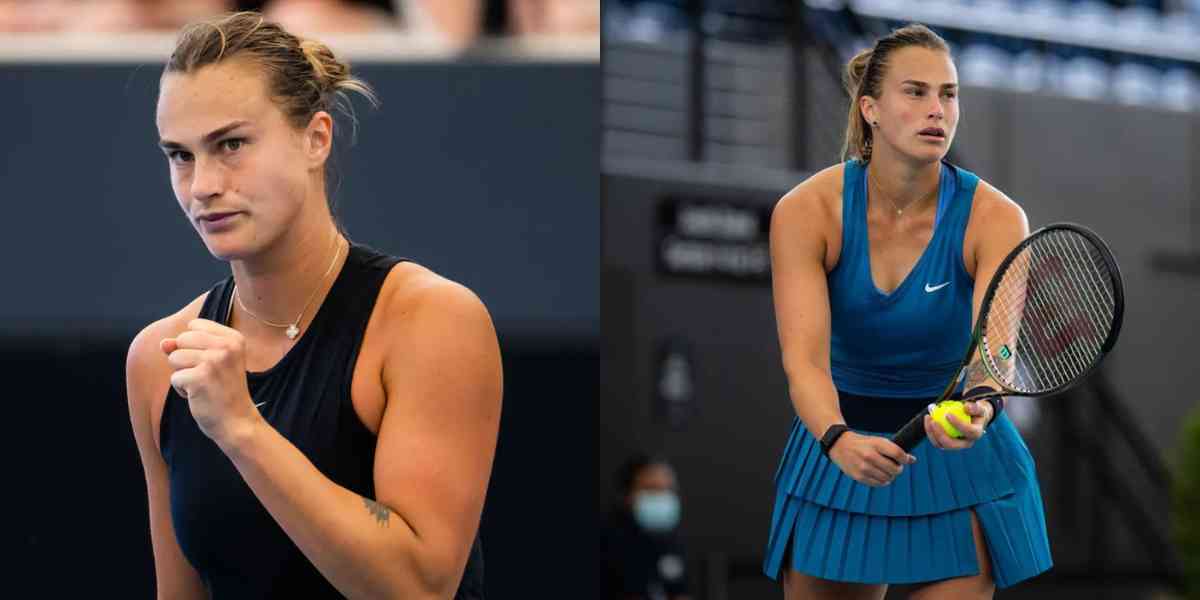 Related: Happy Valley Season 4 – Will there be a Season 4 of Happy Valley?
Early Career Achievements
Salalenka's performance on the WTA Tour as a teenager gave her the limelight she needed. After that tour, she became a prominent tennis player. In 2018, her maiden WTA 1000 win at the Wuhan Open was another great victory for her career that solidified her reputation as a dominant force in women's tennis. She also successfully defended this title in 2019.
The Journey Of Overcoming Challenges
Sabalenka's journey to accomplishment and becoming a famous tennis player has not been very easy. She made her name among the tennis elite at just 24. However, she experienced struggles with her serve, leading her to work with a biomechanics trainer. Sabalenka worked on this problem with dedication and determination and enhanced her game.
Related: Maestro In Blue Season 2 Renewed or Cancelled?
Australian Open Success Prize Money
Sabalenka's Australian Open victory marked a turning point in her career. Her outstanding performance throughout the event earned her more than $2 million in prize money and also highlighted her brilliance. If the 25-year-old continues to win tournaments like this, the value of Aryna Sabalenka net worth will double in no time.
Sponsorships and Commercial Deals
Despite the difficulties in attracting Western sponsors as a Belarusian player, Sabalenka has secured significant partnerships as she has managed to get a sponsorship with Nike. Furthermore, Wilson supplies her rackets. These endorsements demonstrate her marketability and the sporting industry's recognition of her potential. They also help boost the overall value of Aryna Sabalenka net worth.
A Complex Position And Advocacy
Sabalenka is a public figure that many people admire in her country. While she has spoken out against violence during the protests against a Belarusian tyrant, Alexander Lukashenko, in 2020, she has faced criticism for not being more outspoken about social issues in her country.
Related: Charleston White Net Worth Is Around $1.5 Million
Aryna Sabalenka's Properties And Cars
Aryna has a great car collection. The player owns an ultra-luxury SUV and a Mercedes-Benz G-Class. She lives in a posh villa in Miami, Florida, and it is also rumoured that she owns a yacht.