Aaron Carter cause of death is again in the news after his family and ex-fiancé made some shocking claims. The former child star who became a musician and rapper was found dead at his home on 5th November 2022. He has been a controversial figure for years, but deep down, he struggled to manage his emotions. The news of his death was a significant setback for the fans and entertainment industry since the rapper connected to his audiences. Fans did have a very public display of his journey and that is why his sudden demise is hurting the most.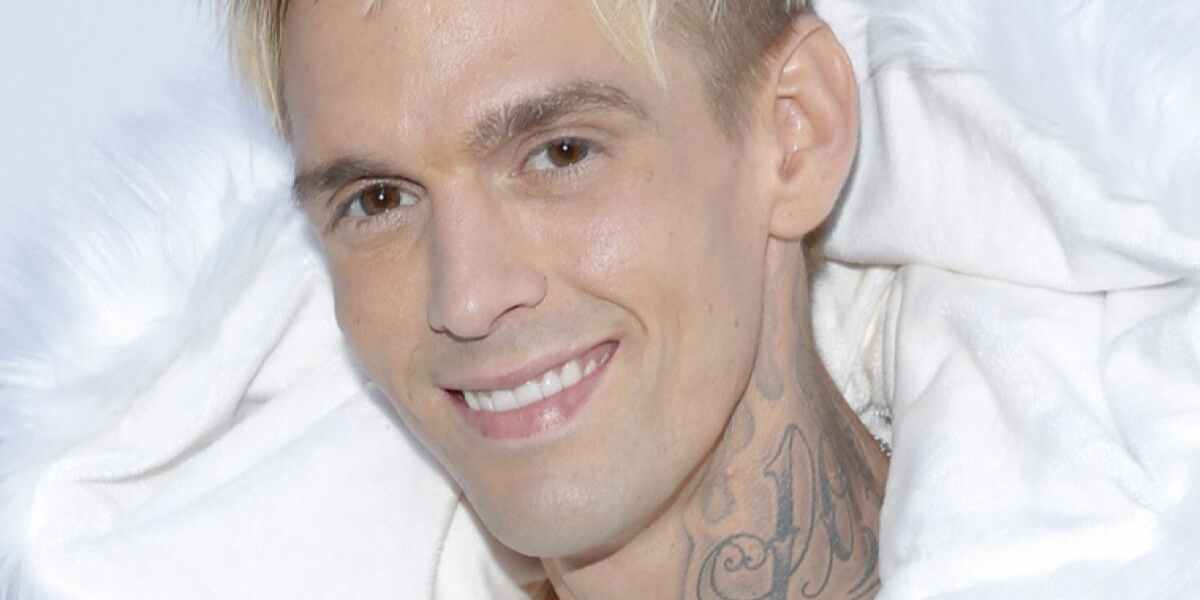 All can vouch for one thing Aaron was trying to get better. He wanted to escape the maze of emotions that had trapped him. And it is unfortunate to see someone leave the world without getting to live the life that he deserves. Since he died, Aaron Carter cause of death has been investigated. His family members have dedicated time and resources to get closure of the incident. So, finally, the family and his ex-fiancé spoke out about what went wrong at the time of the rapper's death.
Freddie Mercury's Cause of Death Confirmed Now? Everything About Singer's Last Days
Aaron Carter Cause Of Death: Was The Rapper Murdered?
Aaron Carter's cause of death is suspected to be a drug overdose and maybe the rapper relapsed as said by his family. His lungs didn't have water, so he didn't die of drowning in the bathtub. As per Aaron's ex-fiancé, Melanie Martin, the L.A. County Coroner's Office did notify the family that there was no trace of water in the lungs. So, the chances that drowning could cause his potential death are no longer valid.
Melanie and Aaron's mother, Jane Carter, requested the officers investigate the matter in detail. They want the authorities to look into the toxicology results to find out if there was any trace of the drug in the system. The family believes there might be an overdose on the night of his death.
His live-in housekeeper found the rapper dead in his Palmdale home in California. His body was in the bathtub and the body was slowly decomposing. The place was smelling, and the body began discoloring. It means he must have died early. Besides, many cans of compressed air and prescription pills were lying all over Carter's bathroom and bedroom.
At 11 AM, law enforcement reached the location. Even homicide investigators came to determine if murder was the reason for Aaron Carter cause of death. However, it was clear there was no foul play and no involvement of any third parties. Thus, the rapper's death was not because of murder; it can be a case of accidental death.
During his final days, his manager said that it was tiring for the artist to handle the pressure. He was suffering both physically and mentally. So, his manager later admitted that he must not have worked during that period considering his health conditions.
Why Are Melanie Martin And Aaron's Family Suspecting Of His Drug Overdose?
On giving more insights about Aaron Carter cause of death, TMZ revealed that Martin came forward with specific explosive findings. Martin said that she had found a chain of text messages that indicate drug involvement. While she was going through Carter's phone, she came across a text where a man was asking Carter to pay $800 for an unknown substance. Aaron spent 2011 to 2017 in rehab to eliminate his addiction issues. In the text, Carter repeatedly claimed that he no longer wanted that substance. Despite that, the unknown man said it didn't matter since the rapper owed him money anyways.
The last message was about if he was being threatened, and that concluded the texts. Martin previously claimed that Aron was involved with gangsters who supplied him with drugs.
Carter had a long-running history of substance abuse. Moreover, Carter previously opened up about how the harsh internet comments affected him deeply. People used to comment about his lean appearance and often broke down into tears, explaining the same.
Moreover, Leslie, Carter's older sister, also died at the age of 25 due to a drug overdose in 2012. If Aaron Carter's cause of death is proven to be drugs, then it will be another Carter family member who sadly lost her life to substances. Aaron's family visited the Florida Keys, where they spread the rappers and Leslie's ashes.
It has been months that the investigation is ongoing but the family, ex-fiancé and fans demand to know the truth of Aaron Carter's cause of death. Aaron also had a son, Prince Lyric Carter, with Melanie. So, the ultimate results must come close to the family and the entire Aaron Carter fandom.