David Crosby passed away on January 19, 2023, at the age of 81, and since then, his fans have been wanting to know David Crosby cause of death. After all, the man was a legend whose death left many heartbroken.
At the time of his death, Crosby's wife Jan shared that the cause of death was a "long illness". However, more details about how the music icon passed away and the reason behind it have been shared. So, continue reading to find out all the answers to your questions regarding David Crosby's sudden death.
David Crosby Cause of Death
Now, months later, his bandmate and friend Graham Nash has revealed David Crosby cause of death in an interview with Kyle Meredith. Nash stated that David Crosby cause of death was Covid 19, which he had contracted a second time. While sharing this detail, Nash said, "He was rehearsing for a show to do in Los Angeles with a full band. After three days of rehearsals, he felt a little sick. And he'd already had Covid, and he had Covid again. And so he went home and decided that he would take a nap, and he never woke up. But he died in his bed, and that is fantastic."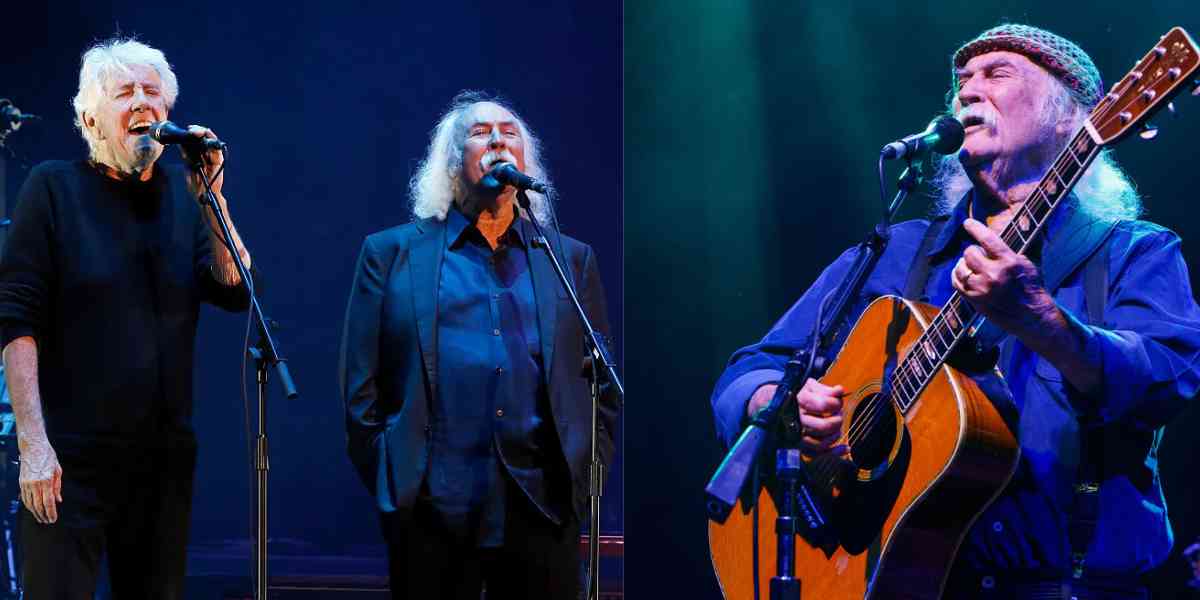 Moreover, Nash also spoke about how the death of his CSNY bandmate was a real shock for him and compared it to that of an earthquake. He said, "It was kind of like an earthquake, you know? You get the initial shock, and then you figure out that you survived."
Related: Ghostbusters 5 Release Date Announced
Additionally, Graham Nash also spoke about how David and him had grown closer during David's last days. They both had come a long way and were on the path of fixing their relationship. He also shared how he felt that David had created some of the best music in his lifetime.
More about David Crosby
Born on August 14, 1941, in Los Angeles, David Crosby was a member of The Byrds from 1964 to 1967. His other bandmates were Gene Clark, Chris Hillman and Michael Clarke. The Byrds was a folk rock group that released some of the biggest hits, including Mr Tambourine Man.
Related: Kellie Pickler Children: Did Kellie Pickler Have Children With Kyle Jacobs?
He then formed another folk rock band, Crosby, Stills & Nash, along with Stephen Stills and Graham Nash in 1969. Later, Canadian singer-songwriter Neil Young joined the band, which changed the band name to Crosby, Stills, Nash & Young (CSNY). The band produced hit singles and multi-platinum albums.
Related: Kris Jordan Cause Of Death: An Untold Story
The two-time Rock and Roll Hall of Famer is truly missed by everyone, even today. His wife and four children now survive him.