That '90s Show season 2—an American sitcom on Netflix, is back right after its first season. 'That '90s Show' is the sequel to 'That 70s Show'. Netflix has officially confirmed the renewal of the 90s Show Season 2. Fans are keenly awaiting the new season to binge-watch as it was one the most watched TV shows of all time. Surprisingly, Netflix is bringing back Nostalgia with an increased number of episodes.
Interestingly, the last season had ten episodes, while the renewal will bring more episodes to allow the fans to be more nostalgic. Before discussing more, first, we find out precisely what this show is about!
What Is 'That '90s Show' About?
That '90s Show Season 2 is a coming-of-age stoner comedy that revolves around the teenage daughter of Dona Pinciotti and Eric Forman—Leia Forman. After the event of That '70s Show, fifteen years later, in 1995, Leia Forman spent the summer with her grandparents Kitty and Red in Point Place, Wisconsin.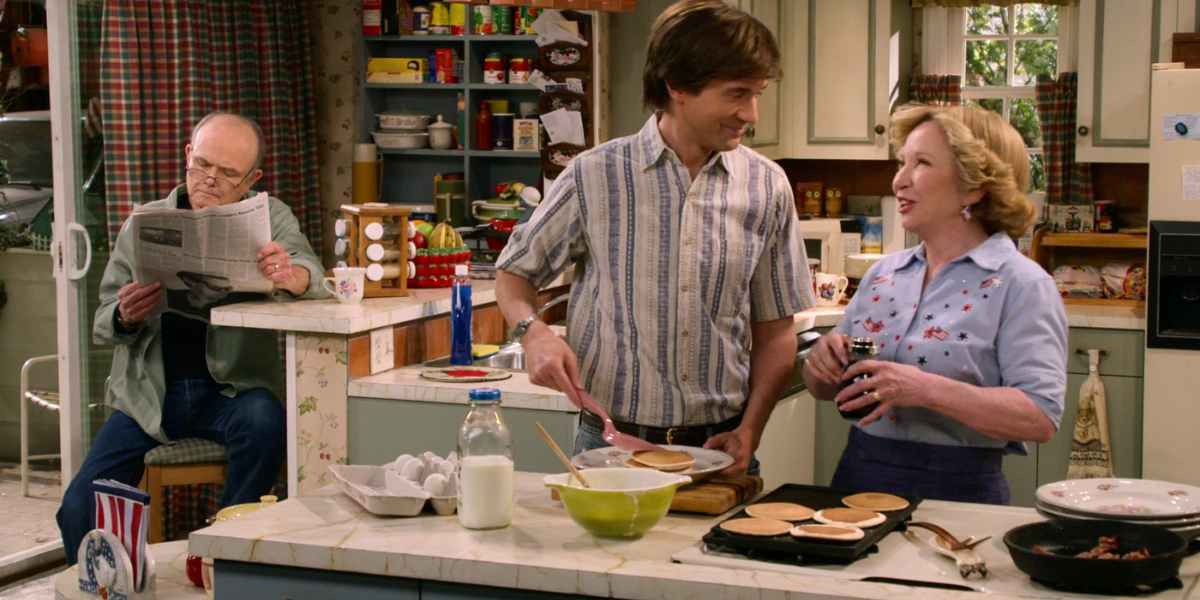 Leia is a girl full of life who is prepared not to live a lazy life. She wants to be friends with someone other than her father, Eric Forman if her life lacks adventures. However, she eventually finds what she has been searching for in her neighborhood when she meets Gwen—the zestful and obstreperous. Leia Forman, with the crew of Gwen, finds out that life can be made into adventures, as her parents made it for themselves.
Leia's grandparents still live in the same house. Youngsters smoke weed in the basement while Red threatens his granddaughter to refrain her friends from going to the basement. There is also a classic scene where everyone sits in a circle while waiting for their turn to laugh at being high.
Here is the official summary given by Netflix. It reads:
"Hello, Wisconsin! It's 1995, and Leia Forman, daughter of Eric and Donna, is visiting her grandparents for the summer, where she bonds with a new generation of Point Place kids under the watchful eye of Kitty and the stern glare of Red. Sex, drugs, and rock n roll never die; it just changes clothes."
Grown Ish Season 6 Release Date and Renewal Expectations
Will The Nostalgic Renewal Bring Cameos?
That '70s Show celebrities will appear briefly in a cameo role in '90s Show Season 2. Also, the show will be set a year ahead, in 1996. Although no names are out yet, it is confirmed that there will be minor appearances of stars in the renewal of the most popular show. Here are the names of some scheduled guest appearances in '90s Show Season 2 from That '70s Show:
Ashton Kutcher as Kelso
Wilmer Valderrama as Fez
Mila Kunis as Jackie
Nevertheless Season 2 Release Date, Cast, Plot, and Trailer
What To Expect From the Renewal of That '90s Show? 
Leia Forman, with her parents, resides in Chicago, but the journey from the city to Point Place takes some hours. This suggests that to have a great time there, she must have waited for summer, Christmas holidays, and Spring Break. However, That '90s Show season 2 may bring different trends during her visit to Point Place as this season is a year ahead, or she might not go for some adventures other than visiting her grandparents' place. Fans are speculating regarding the chain of events in the remaking of That '90s show.
What Is The Release Date Of Season 2? 
It was 3rd February 2023, when Netflix officially broke the news of a classic coming-of-age sitcom, That '90s Show Season 2. This season contains more episodes as compared to the last season. Howbeit, Netflix has yet to announce the release date of the best-in-class TV series. It is still determined whether each episode will split into multiple parts or just 16 episodes in all!
Stay connected to get more news regarding the renewal of the '90s Show Season 2!