Lisa Marie Presley net worth has made everyone wonder how her million-dollar fortune gets divided among her children. As we know, sad news already, Lisa Presley died on 12th January 2023 after having two massive cardiac arrests.
Though Lisa Marie Presley's cause of death is yet to confirm more details about her untimely death, fans are now interested to learn about the wealth she had at the time of her death. Since Lisa was the only daughter of legendary singer Elvis Presley and Priscilla Presley, she was the sole heir to her father's massive empire. She was amongst the wealthiest celebrities at one point, but Lisa had a massive decline in her net worth in recent years.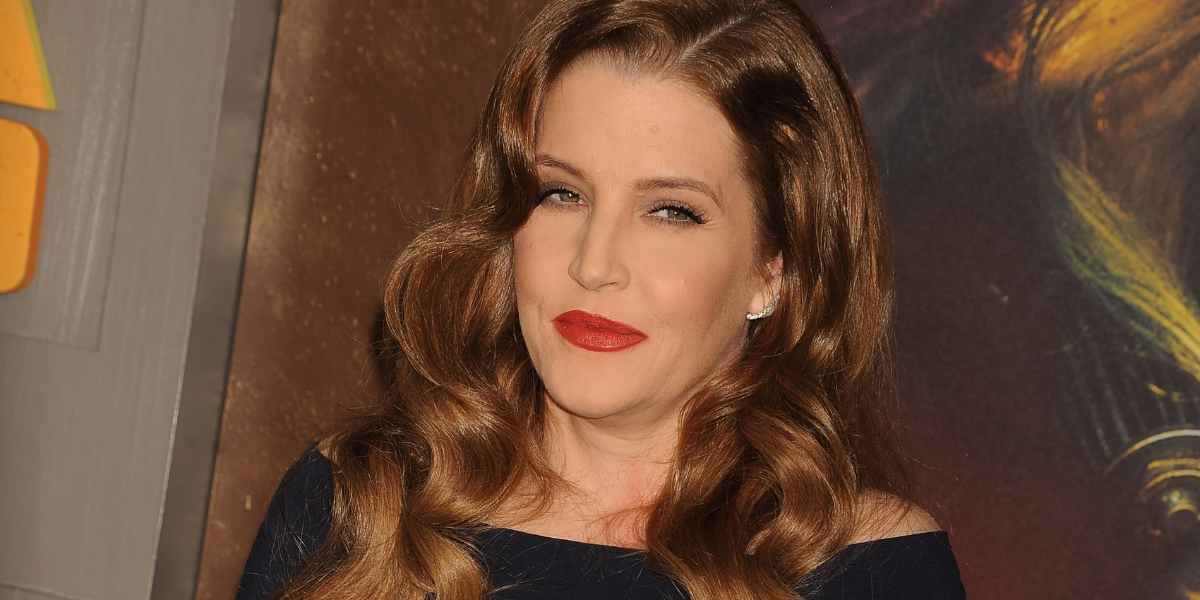 It is unbelievable how a star who had it all had to go through such a hard time in her life. She had full ownership of her father's properties. So, what was Lisa Marie Presley's net worth when she passed away? Was it anywhere close to what Elvis had left for her? The shocking update on her fortune is something you won't believe.
What Was Lisa Marie Presley Net Worth?
Lisa Marie Presley's net worth was only $16 million when she died on 12th January. However, her actual net worth was -$10 million if you consider all the debts she had to pay. Her father had left a $100 million fortune to his only daughter, a significant decline on Lisa's side. Lisa inherited all of her father's properties and money. Her mother, Priscilla, was smart enough to streamline all of Elvis's income, win cash and a case against Elvis Presley's manager Colonel Tom Parker and secure massive wealth for Lisa. But she failed to maintain the fortune.
Lisa was the owner of the historic Graceland, along with other Elvis Presley estates. She also had 15% ownership of Elvis Presley Enterprises. She had multiple properties in her name, but the singer struggled financially. 
To consider her recent earnings, Lisa has made $104,000 per month since November 2022 from Elvis Presley Enterprises. She made an additional $4,361 monthly as a Graceland employee. Her annual earnings were only $1.3 million, which is much less than what her father did leave for her in the first place. Lisa Marie Presley's net worth gradually declined from hundreds to millions to endless debts. 
How Did Andrew Tate Become Rich? Andrew Tate Net Worth 2023
How Did Lisa Marie Presley Lose Her Fortune?
The singer couldn't maintain Lisa Marie Presley's net worth more than her parents but for her. First of all, Lisa made terrible investment choices. Her financial struggles were endless despite inheriting a considerable portion of Elvis's property. Lisa primarily sold a massive 85% stake in Elvis Presley Enterprises to CKX, an American Idol franchise holding company. The new venture was thought to bring big business to the family, but it was a failure. Thus, it went bankrupt!
Next, she had a very public feud with her business manager, Barry, and his company Provident Financial Management. Lisa accused Barry of allegedly squandering all of Elvis's fortune. In 2018, she was left with only $14,000. She claimed that Barry insisted she sells most of her hold to the American Idol company. He filed a countersuit to seek $800,000, which is said to be the unpaid fees he owed Lisa. 
Besides, she earned a considerable amount from Graceland, now the world's largest Elvis museum. The singer did release three successful albums, which did expand her wealth. But then again, Lisa Marie Presley net worth also went down when she had to pay $48,8188.31 in child support to her fourth ex-husband, Michael. So, she had a vast number of financial obligations.
How Will Be Lisa's Fortune Be Divided Among Her Children?
Lisa was married four times in her life. She married Riley Keough, Michael Jackson, Nicolas Cage, and Michael Lockwood.
The singer had four children, Benjamin Keough, Riley Keough, and twins Finley and Harper Lockwood. Sadly, her son Benjamin died in 2020 after taking his own life. So, the rest of Lisa Marie Presley net worth will be divided amongst her children. But how? Well, there is no clear answer to how the properties or fortune will be divided because many debts must be cleared first. So, there has been no settlement yet.
Fans wished that Lisa lived more to regain her financial status. However, Lisa Marie Presley net worth is now in question since many legal proceedings are going on behind closed doors. Thus, further information will be available only upon confirmation from the Presley family!
 Lisa Presley Autopsy is Complete, But Officials Await Toxicology Results For Cause of Death