Vivienne Westwood, a pioneering fashion designer who fused music and fashion to help define punk and brought politically subversive fashion to the catwalk, passed away on December 30 at 81, her family said. Westwood is credited with helping to define punk. In addition, a number of A-list celebrities have been seen in garments designed by Ms. Westwood.
She was born on April 8, 1941, in Derbyshire, to parents who both worked in the textile industry (her mother in a cotton mill and her father in shoe repair). According to The Guardian, she attended art school in London for a semester after moving there with her family in 1957. Ms. Westwood lacked any formal fashion training and was instead a self-taught designer.
Hot Topic:- Why did Andrew Tate got arrested?
Vivienne Westwood: Early Life
As a young woman, she studied jewelry making in London before quickly abandoning her studies. By the time she was 22 years old, Vivienne Westwood had already started her career as a teacher in elementary schools, got married to the factory worker Derek Westwood, and gave birth to a son.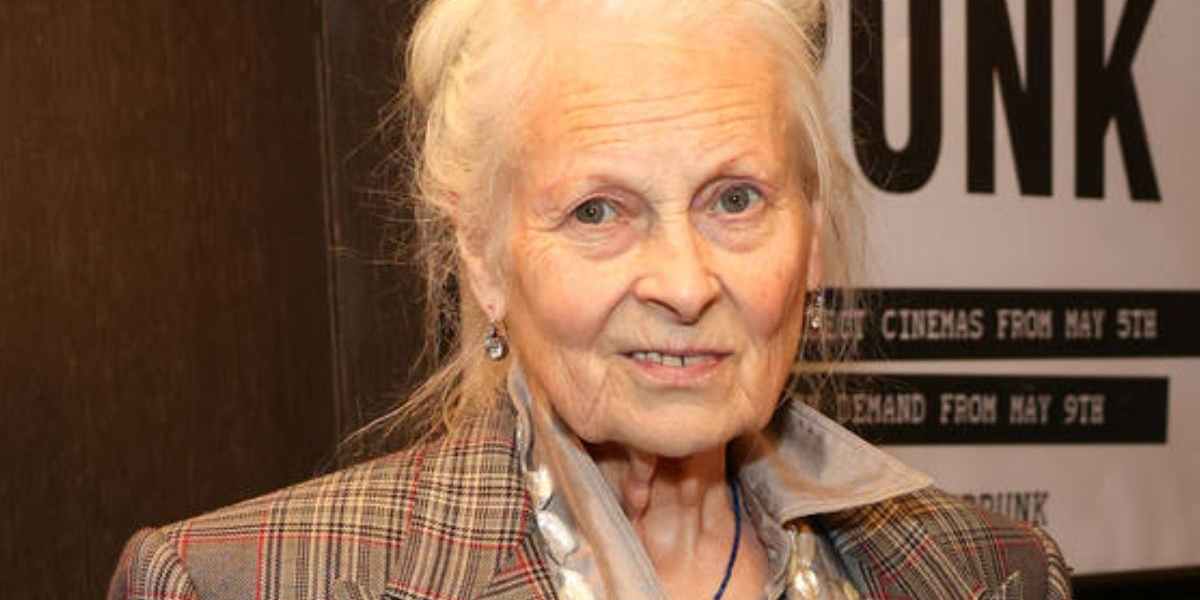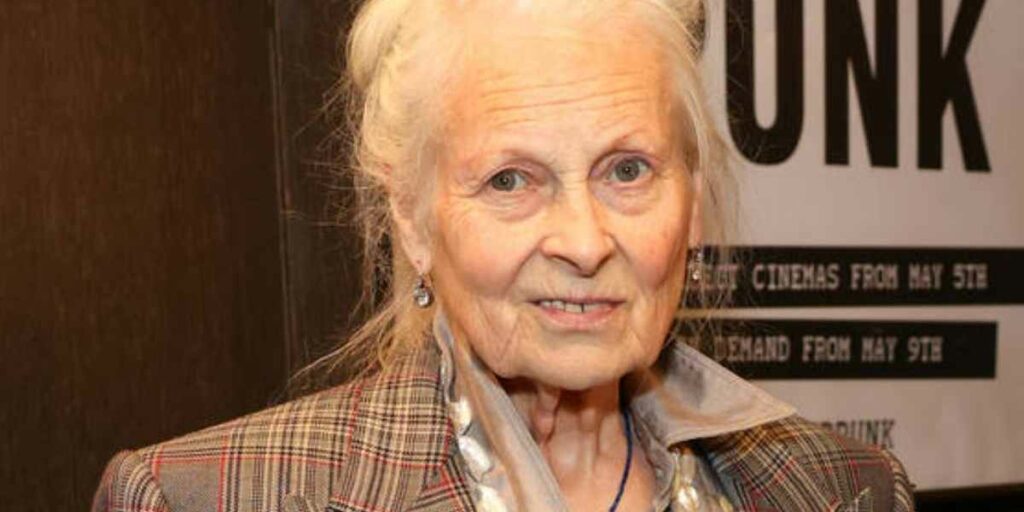 Only a few years later, she and her husband divorced, and it wasn't long after that when she started working with band manager Malcolm McLaren. BBC reports that in the early 1970s, the two opened a clothing store in Chelsea called Let It Rock on King's Road. Among the regulars were members of the punk band Sex Pistols, whom McLaren managed. In 1976, when they were wearing clothes designed by Westwood and McLaren, the BBC reported on their sudden rise to fame.
Vivienne Westwood's Evolution As A Fashion Designer
While the store's name has evolved over time, its heyday was known as "SEX," and its ripped t-shirts, latex, and leather bondage gear became the uniform of a generation determined to shatter the last cultural taboos. As early as 1981, she presented her first "real" fashion show.
It became an instant classic, forever known as the Pirate Collection. By the turn of the millennium, she was a bona fide celebrity who had designed wedding gowns not only for the rich and famous but also for some of television's most recognizable fictional figures.
Legendary British designer Dame Vivienne Westwood created avant-garde and occasionally divisive garments during her career. Westwood is well-known for blending classic and contemporary styles in her designs, as well as for her daring use of unconventional materials and patterns.
She has also made a name for herself as an activist, using her celebrity to bring attention to issues such as global warming, human rights abuses, and the plight of refugees.
Condolence of Vivienne Westwood's Death
Andres Kronthaler, Vivienne Westwood's husband and creative partner, has said that he will carry on with her spirit always present in his work.
Fashion designer and former Spice Girl Victoria Beckham expressed her condolences on the passing of Westwood.
Boy George, a British singer who had his first encounter with Vivienne Westwood in the early 1980s, later referred to her as "the undisputed Queen of British fashion" and described her as "great and inspiring." Actress Kim Catrall praised her as a "true genius who never lost her Northern grit," describing her as such in one of her interviews.
She told the tale of Westwood's "generosity and kindness" in creating three dresses for the Sex and the City star in just three days so that she could attend film premieres when other designers' creations were deemed unsuitable for the occasion. 
Awards That She Won
Westwood was honoured with numerous awards and titles throughout her career, including "Outstanding Achievement in Fashion" at the 2007 British Fashion Awards and "Dame Commander of the Order of the British Empire" in 2006. In addition to that, she had been presented with an honorary doctorate from the Royal College of Art and had been inducted into the Fashion Walk of Fame in London.
In the 1970s, when Westwood's radical approach to urban street style was sweeping the globe, she launched her career in the fashion industry. However, she went on to have a successful career that spanned many years and was highlighted by a series of successful runway shows and museum exhibitions.
Even though she shifted focus yearly, her fashion range was huge, and her work was never predictable; however, the name "Westwood" became synonymous with fashion and attitude nonetheless.
Vivienne Westwood: Wrap Up
Her growing stature gave the impression that she was above trends in fashion. Even though she maintained her signature bright orange hair dye, Westwood had scorned the British establishment and ultimately became one of its prominent fashion designers.