S.W.A.T. fans can now relax as the show has been officially renewed for another season. Yes, that's right! Even though CBS had cancelled the show for some time, they decided to reverse their decision and renew it for a S.W.A.T. season 7. After all, the cancellation was unexpected and caused fans and the show's lead actor, Shemar Moore, to plead their case and ask for a renewal. So, how did Shemar Moore convince CBS to change their decision? And when will S.W.A.T. season 7 release? Here is everything you need to know!
S.W.A.T. Gets Renewed
The network had initially decided to let go of the show and announced its decision to cancel it on May 5, 2023, close to the end of its sixth season.
However, this decision was not accepted by many and received lots of backlash. Just a day later, Shemar Moore, who plays the role of Hondo, made a video and posted it on Instagram. In the video, Moore called out CBS for their sudden decision and how the network had constantly given hints that there would be a season 7 when the team for the show was working for the previous season. He said that the network was being unfair to him and the rest of the team members who had not bid goodbye to the show properly, thinking that they would be back for another season. In his video, he asked fans to come together and make some noise so that CBS would understand that cancelling S.W.A.T. is wrong and that they need to change their decision.
Shemar Moore's call to action worked, and the network changed its decision within two days, on May 8, 2023. The president of CBS Entertainment, Amy Reisenbach, and the president of Sony Pictures Television Studios, Katherine Pope, said in a joint statement, "We have listened to our viewers and their outpouring of passion for S.W.A.T., and we have reached an agreement to renew it for a final season of 13 episodes to air during the 2023-2024 broadcast year. S.W.A.T. has aired for six seasons on CBS and garnered a devoted following. We are pleased that we found a way to bring it back and give closure to the show's storylines and characters, which audiences deserve."
S.W.A.T. Season 7 Will Be The Last
Now even though CBS decided to change its previous decision and renew the show, the network has made it clear that season 7 will be the last season of the series. The network also made it clear that season 7 will have only 13 episodes as compared to the usual 22 and will provide a definitive end to the series.
S.W.A.T. Season 7 Release Date
Even though the start to S.W.A.T. Season 7 was rocky, everything is quite good now. The show has been regularly airing a new season every fall since 2017, and there has never been any delay in this.
However, since the show was initially cancelled and a WGA Writers Strike is going on, there can be a delay in the S.W.A.T. season 7 release date, and the show might not end up airing in the fall of 2023. But this is just an assumption, and the team for the show might pull through, releasing the seventh season at its usual fall slot. Furthermore, if season 7 doesn't release in the fall of 2023, CBS will surely release it in early 2024.
In addition to this, S.W.A.T. season 7 will also be released on Netflix after it is done airing new episodes on CBS as this is exactly what is happening with season 6. Season 6 will be available on Netflix in the fall of 2023.
Related: The Mosquito Coast Season 3: Is it happening?
S.W.A.T. Season 7 Cast
Although the official cast list for S.W.A.T. season 7 isn't here yet, we expect the main cast members from season 6 to return. This includes Shemar Moore as Daniel "Hondo" Harrelson. Shemar Moore plays a pivotal role in the series, and maybe if it weren't for him, the last season of the series would have never happened.
Moreover, Alex Russell will reprise his role as Officer Jim Street, and Jay Harrington will reprise his role as David "Deacon" Kay. Viewers can also expect to see Kenny Johnson as Dominique Luca and David Lim as Victor Tan. Patrick St. Esprit will play the role of Commander Robert Hicks, while Rochelle Aytes will play the role of Nichelle.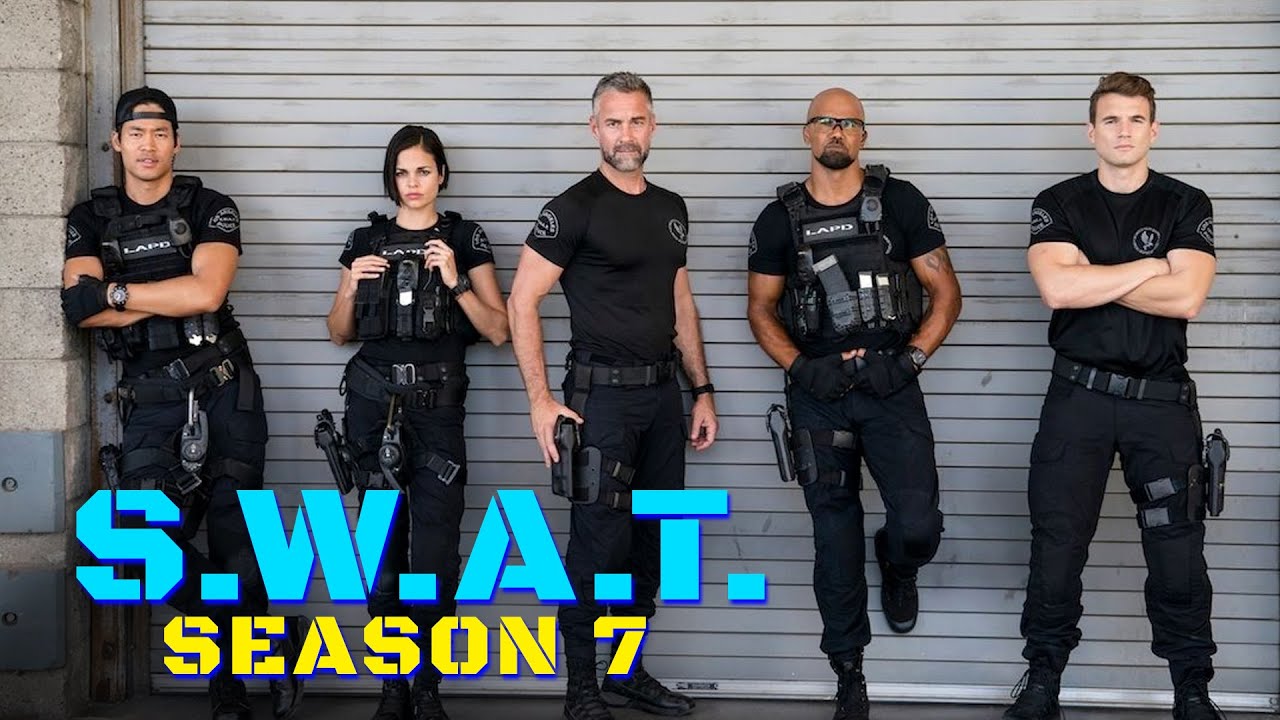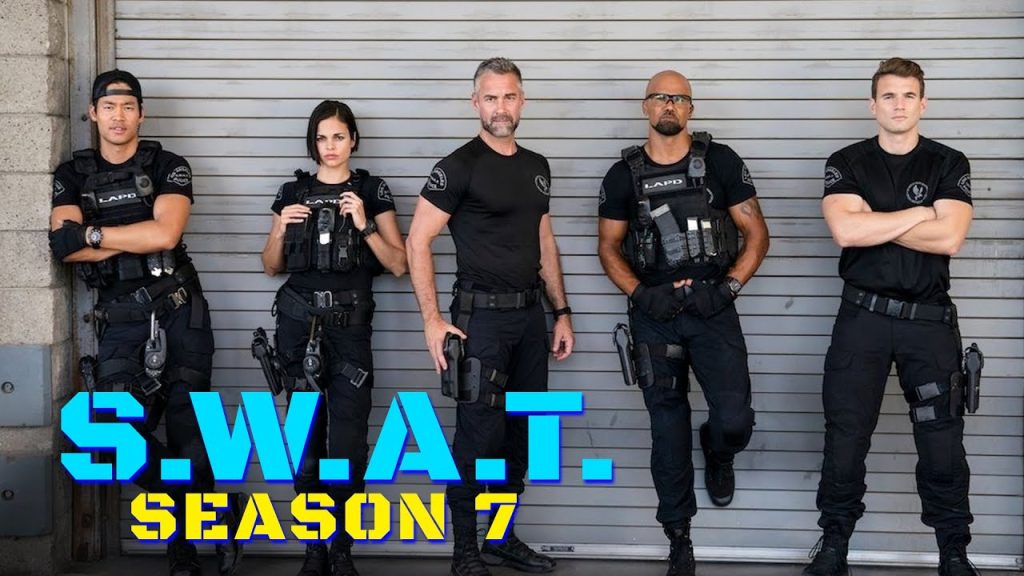 Related: Alien Movie Release Date Set By Disney
Plot
Every season of S.W.A.T. comes up with a new storyline that grasps the attention of the viewers. While these storylines are wrapped up by the end of the season, a new, much more exciting plot begins in the next season. The same pattern will be followed for season 7.
The last season ended with the arrest of Mexican cartel kingpin Sancho Zamora. He had created quite havoc in the previous season, but thankfully he will be locked behind bars for good and probably won't be making a comeback in S.W.A.T. season 7. Although, viewers will get to see Hondo and Nichelle's relationship bloom as Nichelle accepts Hondo's proposal by the end of the last season. We might even see the duo get married in the upcoming season.
While we aren't sure about what the next case for Hondo and his team would be, we know for a fact that it will be thrilling to watch. The upcoming season would also tie up any loose ends the show has and will give fans the fitting end they need to bid goodbye to the show.
S.W.A.T. Season 7 Trailer
There is no trailer or teaser for S.W.A.T. Season 7, but that's only because filming for it still hasn't begun, and there is plenty of time in the season's release date.
Related: Star Wars The Acolyte Will Launch On Disney Plus In 2024