The exciting news for Star Wars fans is that the spin-off is releasing next year. Star Wars The Acolyte will launch on Disney Plus in 2024. Lucasfilm confirmed this in an announcement at the Star Wars Celebration in London. More details regarding the spin-off were also shared at the event, so if you are a huge Star Wars fan and are excited about Star Wars The Acolyte, keep reading!
Set in the High Republic era, this highly anticipated series will take its viewers to the same time as the other Star Wars series are set. It will take viewers to the time mostly talked about in books, giving their imaginations a stunning visual exploration of the Star Wars universe. 
Star Wars Celebrations In London 2023
Scheduled to premiere in 2024 exclusively on Disney+, "The Acolyte" promises to be a groundbreaking addition to the Star Wars universe. The series was first announced in 2020, even before the Republic Era was introduced.
Creator Leslye Headland, known for her work in "Russian Doll," and the talented series cast took the stage during the event, offering fans a spell-bounding glimpse of what's coming.
Sony Pictures Is Set To Release Gran Turismo Movie On August 11, 2023
There is a lot of Jedi In Star Wars: The Acolyte.
Highlights shared during the event were the series' focus on the "lots of Jedi" aspect of the High Republic era, which to Headland as a creator is particularly appealing. Footage from the shared series shows stunning wuxia-style martial arts combat that reminds viewers of films like 'Crouching Tiger and Hidden Dragon'.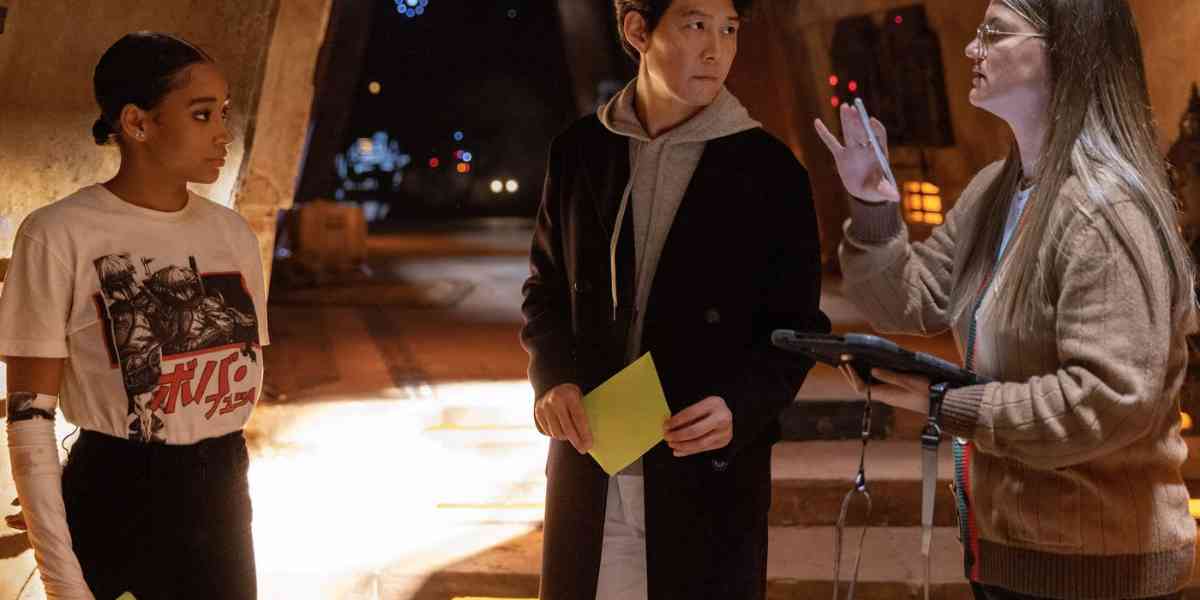 A mind-blowing shot features a group of seven Jedi led by Le Jung-Jae, our main character. The scene shows them igniting their lightsaber simultaneously, which is a mesmerizing shot.
Headland, from a young age, has been a Star Wars fan who used to write fan-fictions; she always dreamed of having Wookiee Jedi master. Headland fulfilled her childhood dream by introducing a Wookiee Jedi master named Kelnaka, played by Joonas Suotamo, the current actor behind Chewbacca. She even came to the stage with the character's costume.