In Stardew Valley, the winter season is very unpleasant. Because the winters make it very hard to survive and grow new crops. In Stardew valley winters the character can't grow anything out as it will be ruined due to low temperature. In pelican Town, the winter season lasts for 28 days every year, and it makes unfit for tilling and planting. Isn't it tough to survive and live off of with saved money? Luckily, we have Stardew Valley Greenhouse that helps the characters to sustain during the winter season.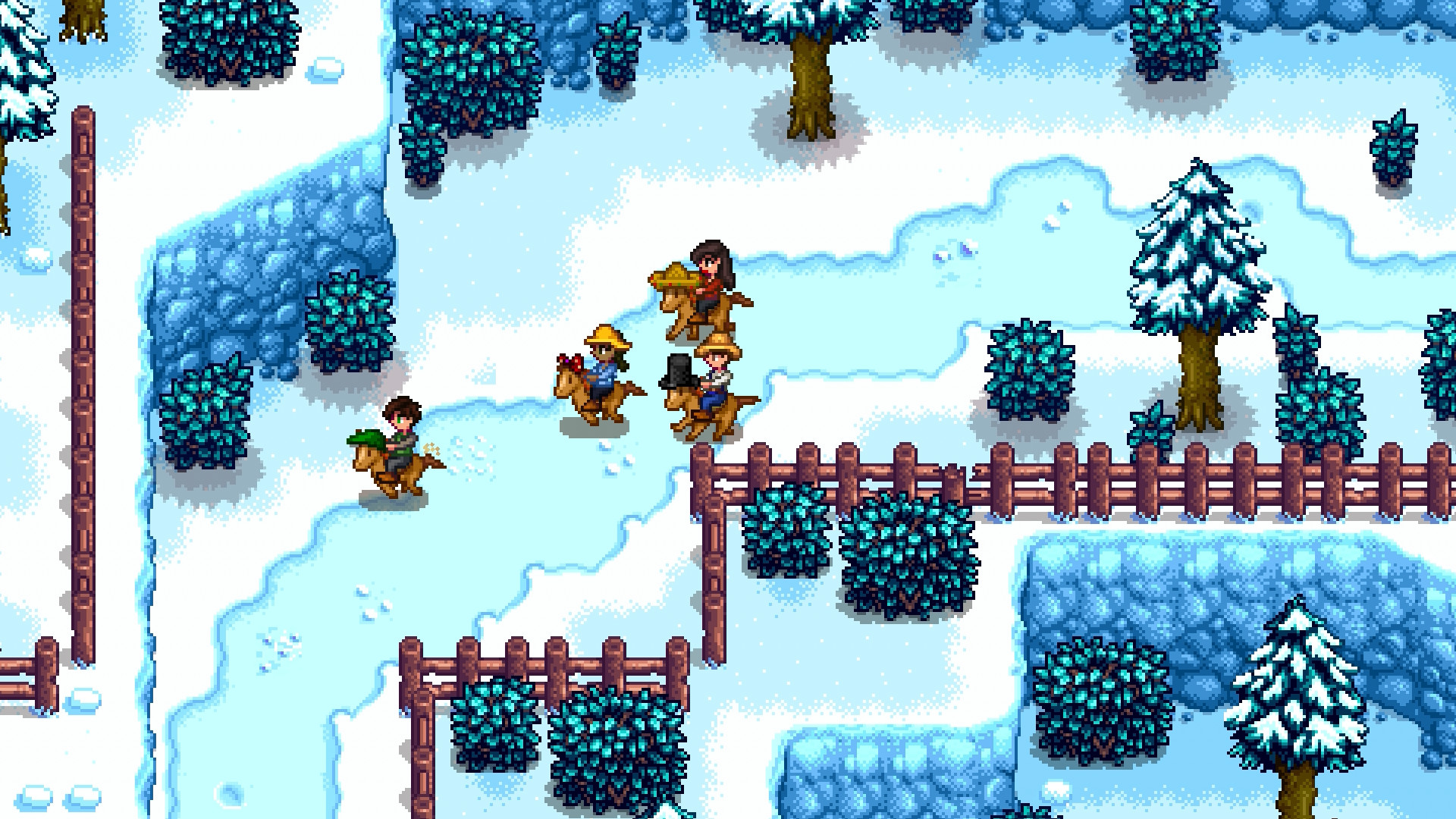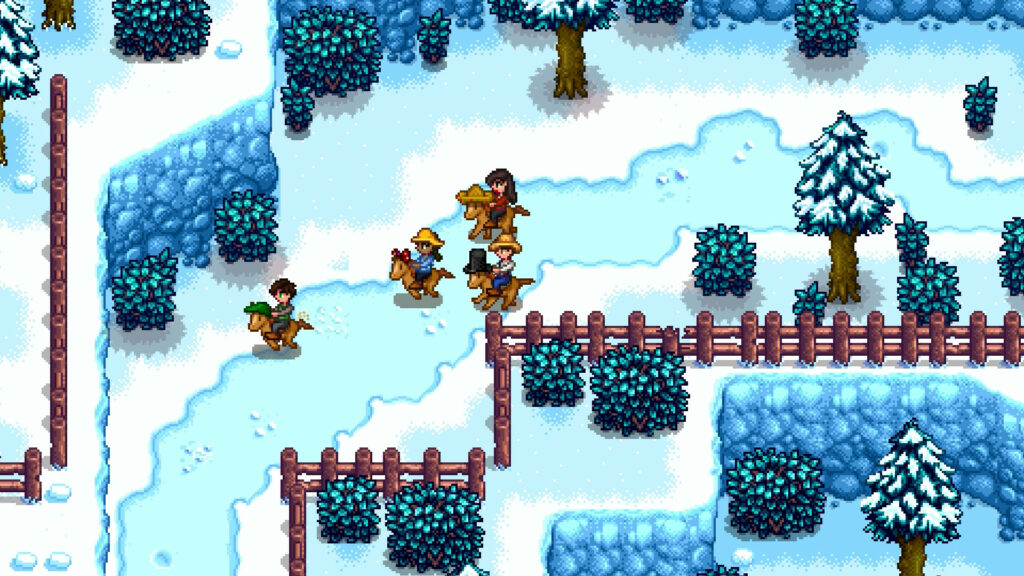 What is Stardew Valley Greenhouse? And How to Repair it?
Just like the Stardew Valley Community Center, the Stardew Valley Greenhouse is a building which you can find on the farm from the outset. To make it work, you need to repair it. As initially, it is in the state of disrepair. You can restore it by conciliating the Junimo spirits by completing the Pantry bundles. It is the same thing which we did to fix the community centre.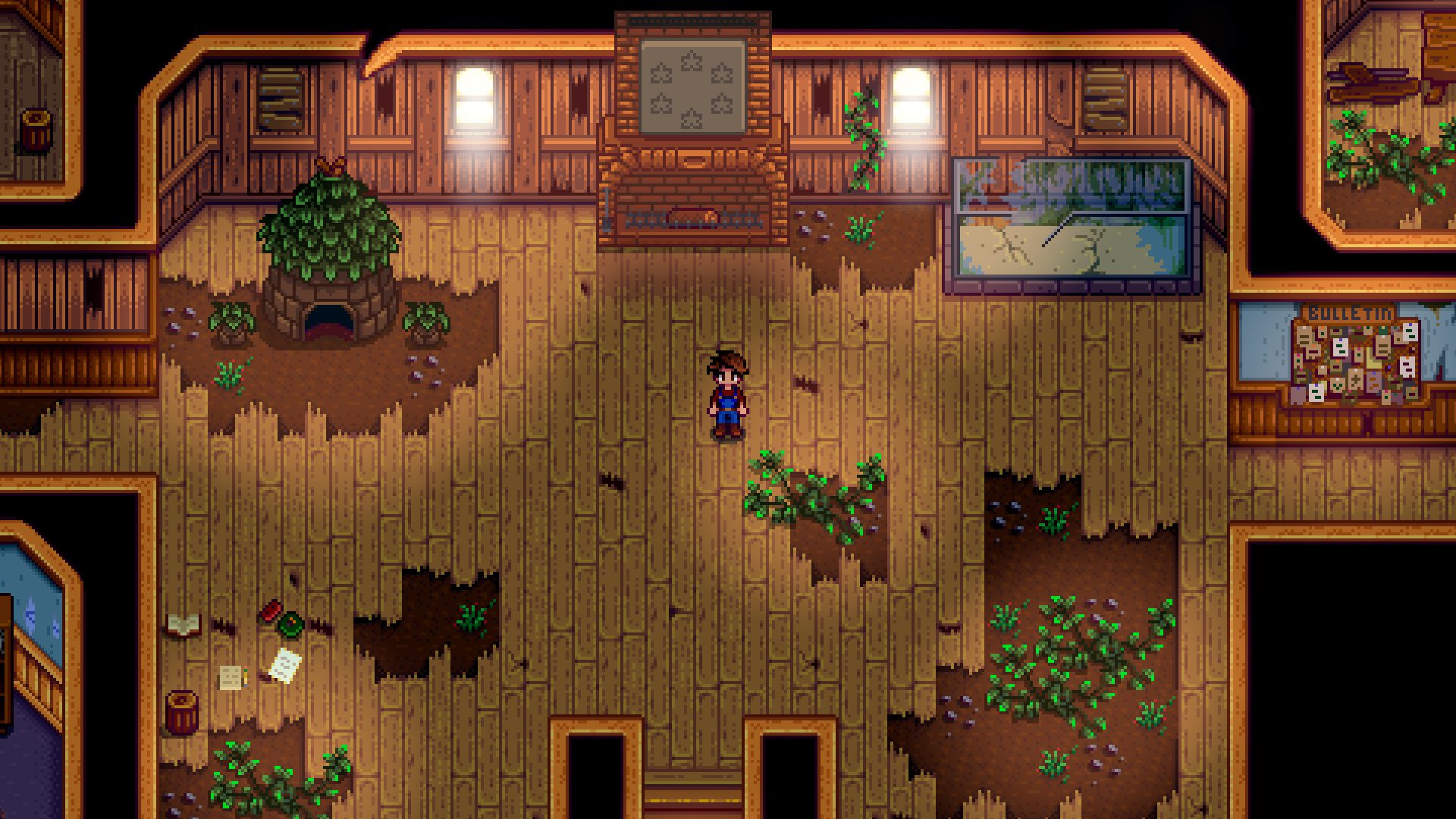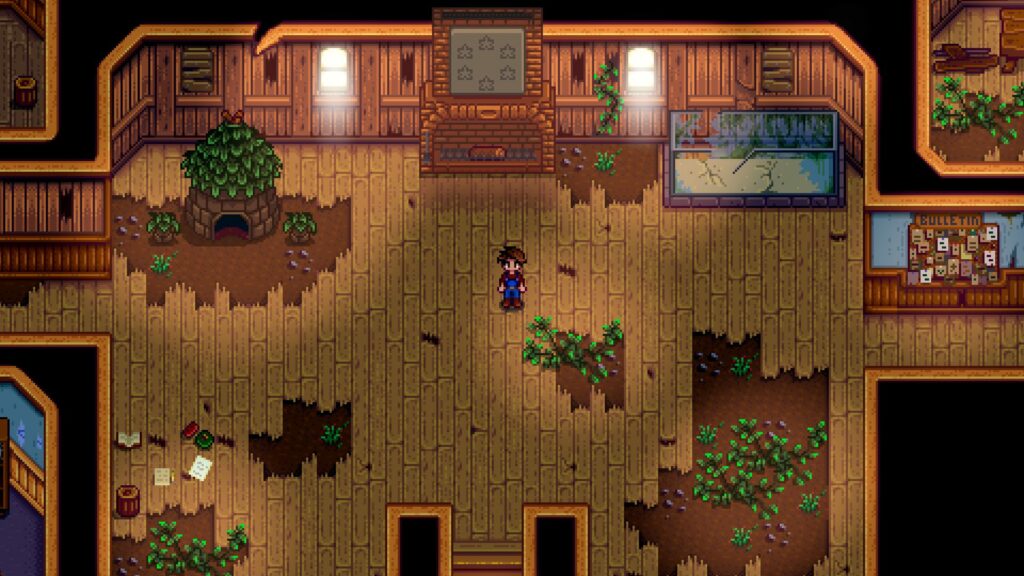 Else, if you have enough gold coins, then you can instantly complete it by making a purchase at Joja Community Development Project for 35,000 gold coins.
If you decide to complete the bundles, then you need to keep the focus on the following requirements.
Stardew Valley Greenhouse Bundles
Spring Crops Bundle
Parsnip.
Green Bean Cauliflower.
Potato.
Reward: Speed-Gro.
Supper Crops Bundle
Tomato.
Hot Pepper.
Blueberry.
Melon.
Reward: Quality Sprinkler.
Fall Crops Bundle
Corn.
Eggplant.
Pumpkin.
Yam.
Reward: Bee House.
Quality Crops Bundle
Total Five gold star Parsnips.
In Total Five gold star Melons.
Five gold star Pumpkins.
Five gold star Corn.
Reward: Preserves Jar.
Animal Bundle
Full-Size Milk.
Full-Size Large Egg (Brown).
Large Egg.
Large Goat Milk.
Wool.
Duck Egg.
Reward: Cheese Press.
Artisan Bundle
Truffle Oil.
Cloth.
Goat Cheese.
Cheese.
Honey.
Jelly.
Apple.
Apricot.
Orange.
Peach.
Pomegranate.
Cherry.
Reward: Keg.
To complete the bundles, you will need to stockpile five different group item and after collecting, put them in the frame, which is in the storage room inside the community centre.
Collecting the crops to solve the bundle is a straightforward part of the game. Instead, it is a long term chore that requires you to work for three seasons to get gold coins. But still, it is one of the cheaper options to earn money in the game.
In the animal bundle, you just need to keep an eye on items in the Travelling Cart as you will need to get some of the game's animals to complete this bundle in the first try. So, don't forget to check regularly when it appears on Fridays and Sundays!
Once you finish collecting all these required items, donate them. End of the day, a cutscene will appear, in which all the resident spirits of center – The Juminos will appear on your farm and will rebuild the Stardew Valley Greenhouse. After a complete repair, you can use it from the next day.
How to Use the Stardew Valley Greenhouse?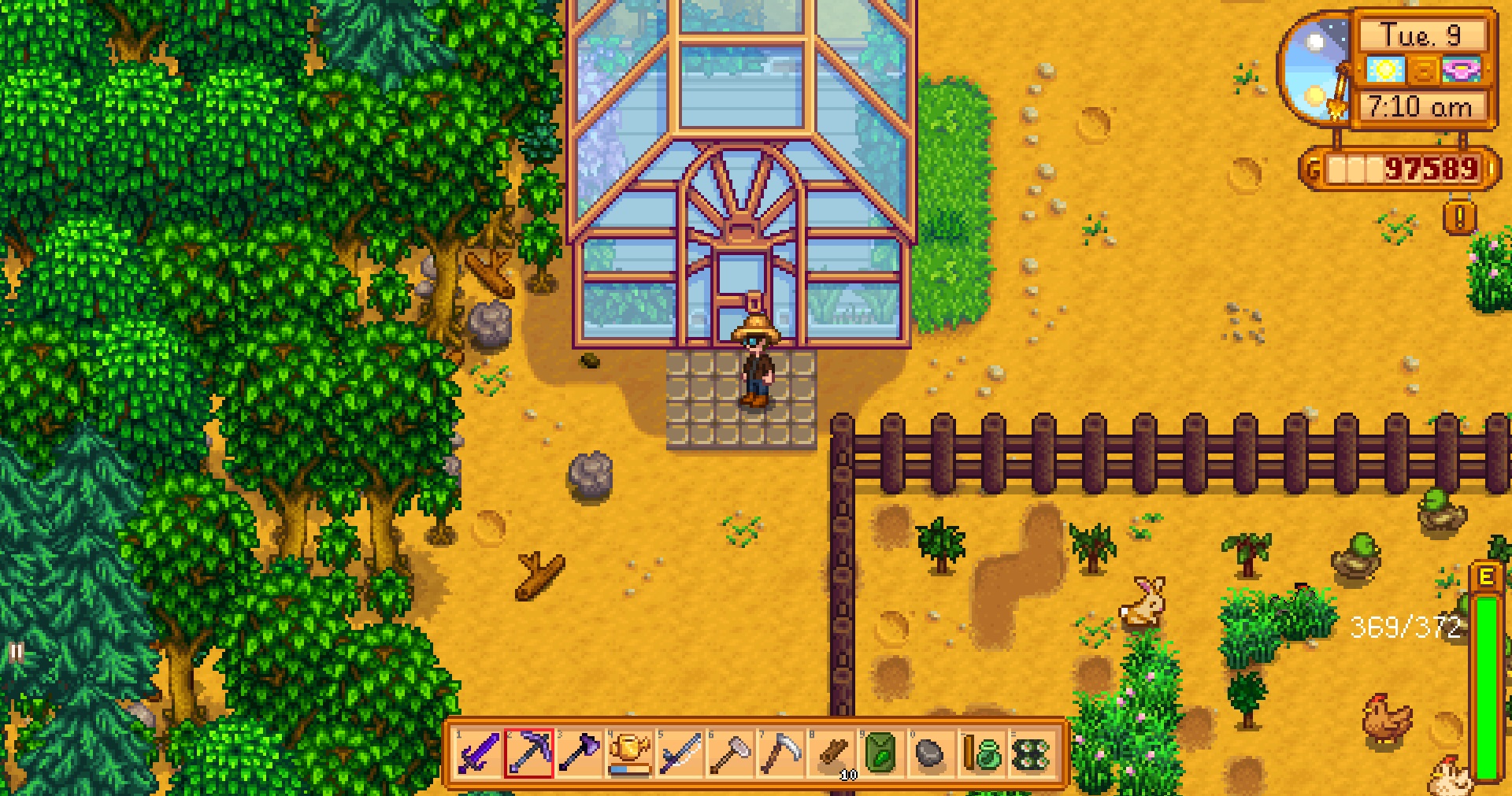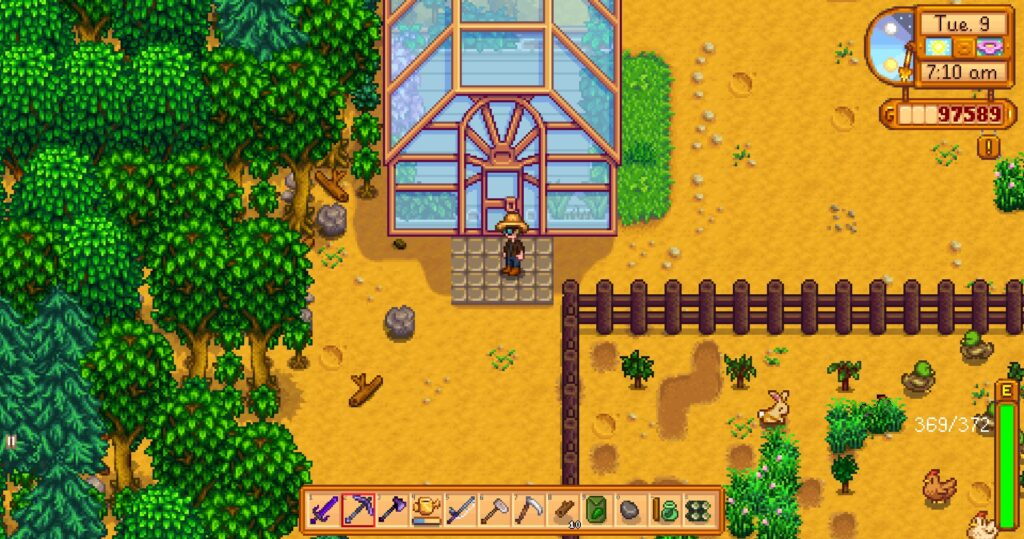 After repairing it, you can use it as a normal field to grow plants all year round. The greenhouse mainly ensures that all of your plants remain safe and you can keep crops going throughout the year, no matter what. In the greenhouse, all of your plants will remain protected from all random events and cold weather. You can use it as a space to grow plants but you can't store plants in it. It won't water them for you neither any of them will get wet if it's raining outside.
You and your spouse need to water them every day, or you can also put a sprinkler. The best thing about it is that you do not require scarecrows inside the greenhouse to prevent crows from eating your crops.
What to Grow in the Greenhouse?
You can grow any crop inside the Stardew valley greenhouse, just like you were raising them outside. Here are some examples of best plants which you can grow to earn some quick money during the long winter season. The crop growth/regrowth rates are:
Ancient Fruit:- This is the fruit that has the highest selling rate. In the game, each grain can give you 2200 gold coins. Or you can also sell it for 4600 gold coins if you made it into the jam and 6000 gold coins if you used wine to row it.
Fruit Trees:- All fruit trees aren't a good source of money, but if you ask us to suggest some. Then we would advise you to plant Peach or Pomegranate trees.
Hops:- As the name suggests, the hops require a lot of patience and attention. But in the end all the efforts worth it. Because you can make 23,000 gold coins by selling it, but you must manage your time right.
Blueberries:- It is another profitable fruit of the valley, as each fully grown-up crop produce three fruits. You can sell it for 1050 gold per unit. If you use jam and wine, then the price can be increased.