The 2023 Met Gala marked a historic occasion as it showcased the radiant baby bumps of both Karlie Kloss and Serena Williams. While Williams had previously unveiled her pregnancy on social media, her stunning appearance in a Gucci ensemble at the event left a lasting impression, earning admiration from attendees. Let's delve into the details of Serena Williams' pregnancy and the exciting journey ahead!
Serena William pregnant: Second Child with Alexis Ohanian
Revealing a heartwarming gesture from her family, the retired tennis star shared on her YouTube channel that she was treated to a day filled with pampering. Facials, relaxing foot massages, and manicures were among the thoughtful gifts she received, making it a memorable and joyful experience.
Williams graciously invited viewers into her world through the video titled 'It's a Pre-Push Party,' providing glimpses of the celebration. Her transparent approach to documenting her pregnancy journey has been a hallmark of her YouTube channel, offering a window into every significant milestone from the initial pregnancy revelation to the gender reveal festivities.
Reflecting on her departure from professional tennis, Serena Williams reframed the concept of retirement, choosing the term "evolution" instead. The 23-time Grand Slam champion emphasized that she sought to distance herself from the implications of traditional retirement as she shared her reasons for prioritizing her family. This candid insight was disclosed during an interview with Vogue magazine.
Serena Williams and her husband, Alexis Ohanian, an accomplished internet entrepreneur, are already parents to a 5-year-old daughter named Alexis Olympia Ohanian Jr. Williams' first pregnancy was accompanied by health challenges, which she courageously addressed in an essay for Elle, shedding light on the concerning rise in maternal mortality rates among Black women in the U.S. Despite her privileges and access to top-tier medical care, Williams faced health complications. As she embarks on her second pregnancy, hopes are high for a smoother journey.
Related: Did Ariana Grande get a divorce?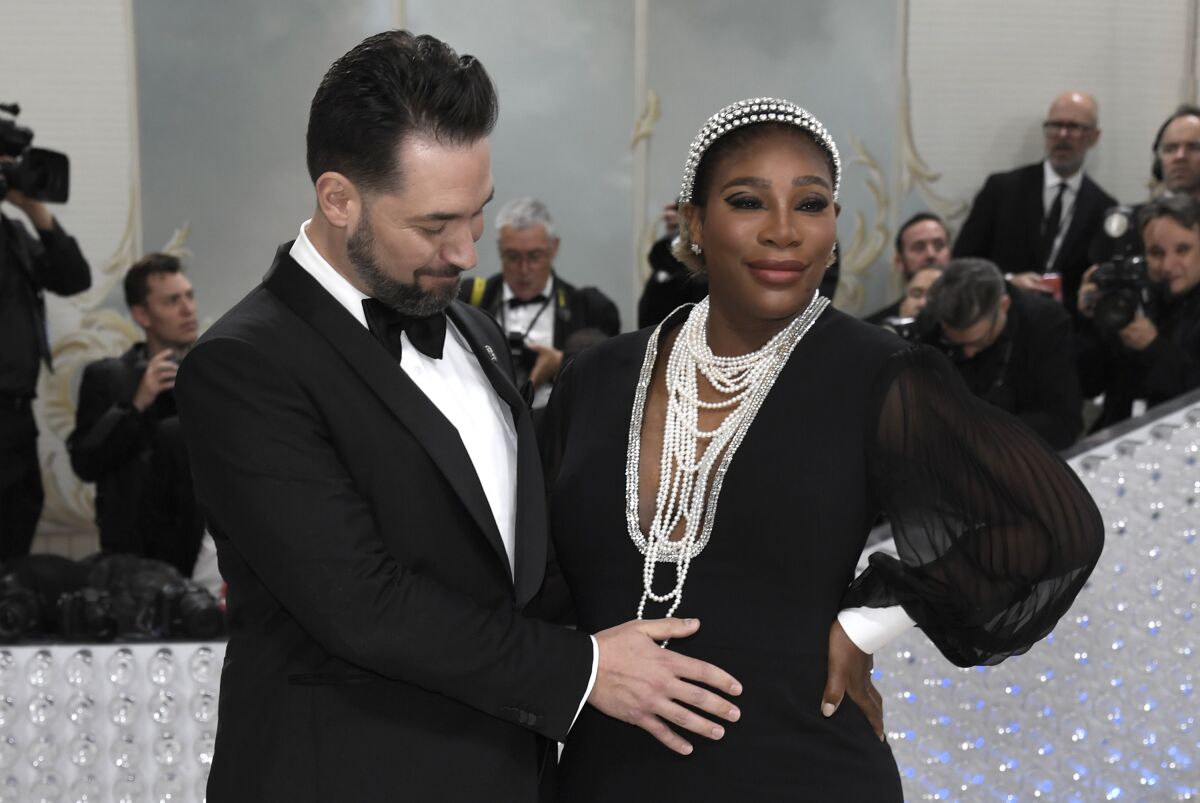 Unlike her first pregnancy, Serena Williams has shared her second pregnancy journey more openly, evident in her engaging YouTube videos and social media posts. In a recent heartwarming video, Williams basks in the love and support of her family and friends, who coordinated their outfits in peach tones to symbolize their excitement for the upcoming addition to the family. In comfortable attire, Williams candidly expressed her feelings about the journey: "Baby number two is on the way after, you know, lots of time waiting. So, how am I feeling about it? Excited, anxious, nervous, happy … all of the above."
Related: Bella Hadid breakup With Marc Kalman after the Model Entered 'Grounding' Rehab
A Babymoon in Italy
Joining the trend of 'Babymoons,' Serena Williams and her family embarked on a meaningful journey to Italy, relishing precious moments together before their family expands. Notably, they included their 5-year-old daughter in the adventure, capturing heartwarming moments shared on Williams' YouTube channel.
Beyond the typical expectations of pregnancy, Serena Williams is redefining boundaries by showcasing the joyful aspects of the experience. The tennis icon's enthusiastic updates and active engagement with her followers serve as a source of motivation for others to embrace and explore the journey of pregnancy. According to U.S. Magazine, Serena announced her pregnancy in May, sparking anticipation for the beautiful chapter ahead.
Stay tuned as we strive to inform you about the latest developments in Serena Williams' pregnancy journey. Your source for all things Serena awaits!