The unexpected passing of Scott Carpenter, a renowned Bigfoot researcher, and prominent YouTuber, has left a void in the community of those fascinated by the elusive creature. Known for his dedication to exploring the wilderness and his captivating content, Carpenter's sudden demise has elicited heartfelt tributes from people who were touched by his work.
Scott Carpenter Cause of Death
The news of Scott Carpenter's untimely passing was conveyed through a poignant Facebook post shared by his close friends. The post revealed that Carpenter had succumbed to a brain aneurysm on August 4th, 2023. The unexpected nature of his passing has left those who admired his work in shock and mourning.
Tony Merkel, a colleague recently collaborating with Carpenter, shared his condolences and reminisced about the burgeoning friendship they were cultivating. Their shared passion for their work was evident in their joint appearance on Carpenter's show. They intended to expand Carpenter's groundbreaking research into Bigfoot further. However, fate had different plans.
Related: What is Robin Tamang's Cause of Death?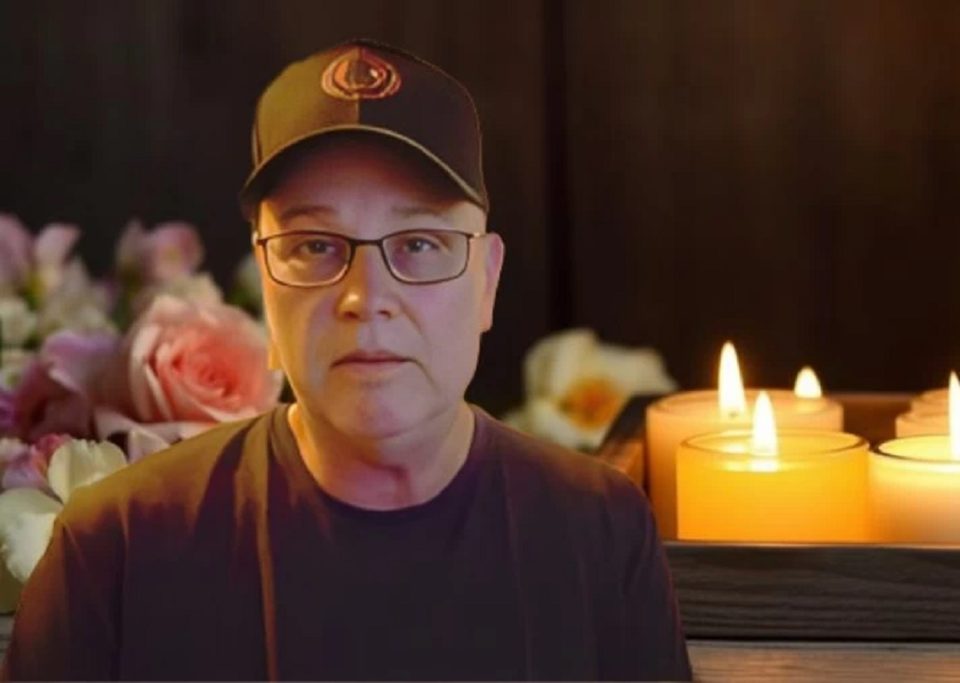 A Respected Colleague and Friend
Colleagues and friends of Scott Carpenter have come forward to express their grief and reflect on his genuine nature. Carpenter's down-to-earth personality and caring disposition left a lasting impression on everyone interacting with him. His unexpected passing has left a void in the hearts of those who had the privilege of knowing him.
Bettina Moss, who had the privilege of collaborating with Carpenter, shared the sad news with her audience. In her tribute, she also provided a link to a recent interview she conducted with Carpenter. His profound knowledge and expertise in Bigfoot research earned him a prominent place within the community. Moss revealed that Carpenter was actively engaged in a significant project titled the 'Sasquatch Genome Project' alongside Melba Ketchum.
Related: George Michael Death Cause: What Did Wham Singer Die From?
A Legacy of Dedication
While many individuals may not have known Scott Carpenter personally, his YouTube channel has fostered a strong bond with his audience. With over 60,000 followers, he cultivated a significant fan base. His videos provided insights into his rigorous research methods and relentless pursuit of evidence and clues about the legendary Bigfoot.
Scott Carpenter's self-description as an "amateur Sasquatch researcher" belied his unwavering commitment to his cause. Despite the scepticism surrounding his field of interest, he tirelessly ventured into dense forests and remote areas, documenting his experiences and findings for his viewers. His dedication shone through in his thorough approach to studying the legendary creature.
A Theoretical Journey
Carpenter's research led him to intriguing conclusions. He believed that Bigfoot was a Nephilim, a peculiar breed mentioned in the Hebrew Bible. Drawing connections to the Bible, he hypothesized that Nephilim were hybrids between Fallen Angels and human women, known for their strength and size.
Honouring Scott Carpenter's Legacy
Despite his untimely passing, Scott Carpenter's influence and dedication to Bigfoot research resonate within the community. His impact is evident in the ongoing exploration and curiosity surrounding the elusive creature. While he may no longer be with us, his work and contributions are a testament to his commitment and passion.
His legacy lives on as the community mourns the loss of a dedicated researcher and content creator. Should additional information about Scott Carpenter's passing emerge, it will be shared promptly to ensure his memory is honoured and respected. Stay tuned for updates as we remember the indelible mark he left on the world of Bigfoot exploration.
Related: 15 Prominent Celebrities Who Passed Away In July 2023