Ryuchell, a well-known Japanese model, television personality, and LGBTQ influencer, passed away at 27. Reports indicate that their manager discovered the Japanese star unconscious on Wednesday, July 12, at the agency's headquarters in Shibuya, Tokyo.
Ryuchell Cause of Death
The cause of Ryuchell's death remains unclear, and authorities are investigating whether it was a suicide or homicide. Initial suspicions point towards suicide, according to the Tokyo Metropolitan Police. The Metropolitan Police Department in Tokyo is investigating the circumstances surrounding Ryuchell's untimely death, as the Japanese publication The Mainichi reports.
The news of Ryuchell's passing came just one day after Peco, their spouse, shared a photo of their son celebrating his fifth birthday with a dragon-topped chocolate cake. The heartfelt message expressed gratitude for their child's joy in Peco's life and concluded with a pledge to create more cherished memories.
Related: George Michael Death Cause: What Did Wham Singer Die From?
Prominent LGBTQ Figure
Ryuchell was a prominent figure within Japan's genderless fashion subculture, renowned for its love of androgynous and flamboyant clothing. Over time, they gained recognition as influential LGBTQ personalities in mainstream Japanese media, frequently appearing on variety shows and participating in events centred around LGBTQ themes.
As their fame grew, Ryuchell appeared on various TV shows and became involved in numerous LGBTQ events in Japan. They even released a "Super Candy Boy" album and lent their voice to an anime film. Ryuchell's marriage to fellow Japanese model Peco solidified their status as iconic figures within the LGBTQ community. However, their increasing celebrity status also subjected them to online harassment campaigns targeting their personal lives and gender nonconformity.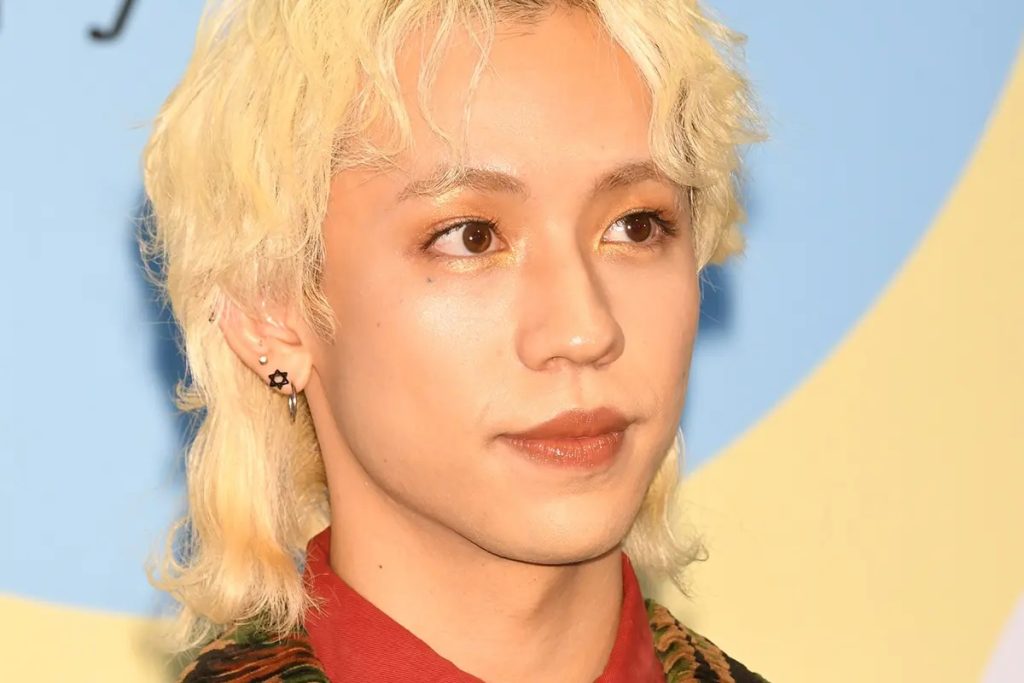 Related: Vince Tobin, Former Cardinals Coach, Dies at 79; cause of Death Remains Unknown
Details of Ryuchell's Personal Life
Ryuchell, born Ryuji Higa in 1995 in Ginowan, Okinawa Prefecture, initially gained recognition in Harajuku as an Instagram influencer known for their genderless fashion sense. After graduating high school, they worked at a used clothing store in Tokyo's Harajuku district.
In 2016, Ryuchell married Peco, another Japanese social media personality. The couple welcomed their son in 2018. However, in August 2022, the couple divorced after Ryuchell revealed they no longer identified as male. Ryuchell faced accusations of being an absent father and received criticism for their coming out. They openly expressed on social media that the label "husband" felt stifling.
In an Instagram post, Ryuchell stated their intention to continue living with Peco and their children. They also appeared in a YouTube video in February, defending their ex-husband and offering support during his exploration of his sexuality.
As a lifelong advocate for LGBTQ issues in Japan, Ryuchell frequently spoke about the subject publicly and actively participated in Tokyo Rainbow Pride events, as reported by the Japan Times.
Grief in the LGBTQ Community
LGBTQ influencers are grieving the loss of Ryuchell. Many express their disbelief and sorrow, using hashtags such as "Ryuchell" and "character assassination," which began trending on Twitter in Japan shortly after the news of her death broke. Numerous individuals described Ryuchell as a beacon of light in a dark world and emphasized the importance of suicide prevention.
Beyond the gender discrimination Ryuchell faces, their talents as multi-talented singers and models should not be forgotten or overlooked. Their impact and contributions will be remembered by many.
Related: 18 Prominent Celebrities Who Passed Away In June 2023