Richard Branson is a big name in the United Kingdom since he is one of the wealthiest people in the country. He is a businessman and a commercial astronaut who boasts a massive fortune to his credit. Branson is the founder of 'Virgin Group.' Virgin Industries was founded in the 1970s.
This business magnate has an array of record labels to his name, such as Virgin Records, Caroline Records, V2 Records, Front Line, and Virgin Classics. Interestingly, Branson has also been on a space mission named Virgin Galactic Unity 22. It was launched in July 2011 and was a sub-orbital spaceflight of the SpaceShipTwo-class VSS Unity. Keep scrolling to learn about Richard Branson net worth.
Richard Branson Net Worth
Richard Branson net worth is estimated to be $2.9 billion in 2023. Branson's income has dropped by $1.79 billion since 2022—almost 42%. Branson now stands at the 77th position on the Sunday Times list of the most affluent people in the United Kingdom. His position has dropped 33 places on the list since 2022. However, he still remains in the top 0.0001% of the United Kingdom's wealthiest people. 
Branson made an immense fortune by adopting a diversification strategy for business. He has an array of business ventures that were predominately funded by the Virgin Group in 1970. Today, The Virgin Group is a multinational company with over 400 companies. Also, Virgin Records strategically signed all the era's foremost artists, including the Rolling Stones and Sex Pistols, after its establishment. Branson later ventured into airlines, travel, finance, and telecommunications.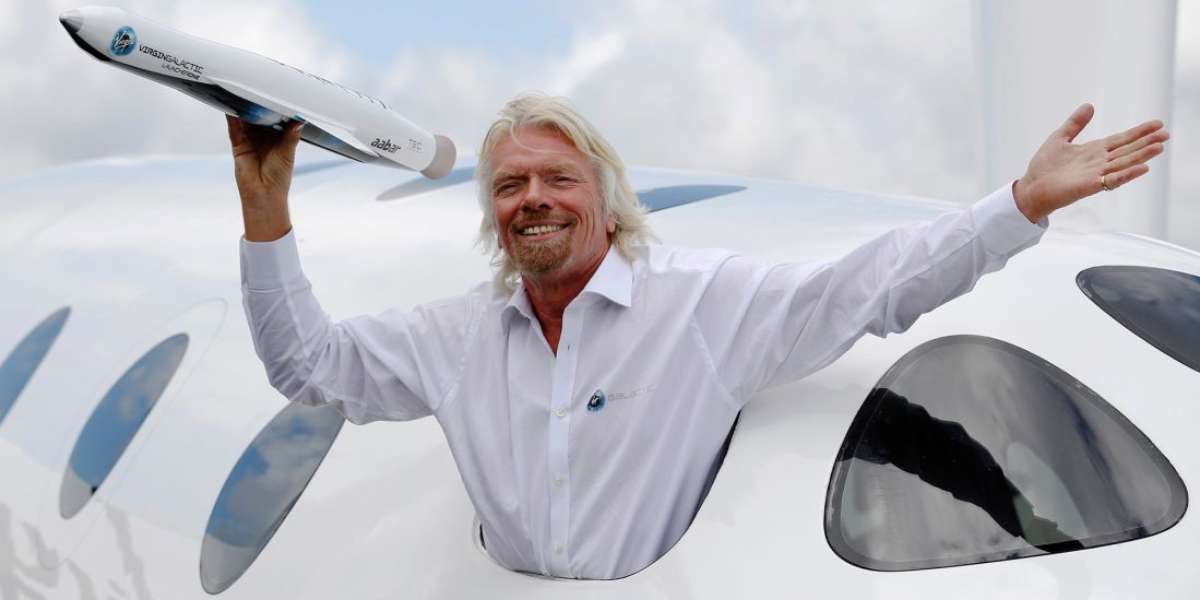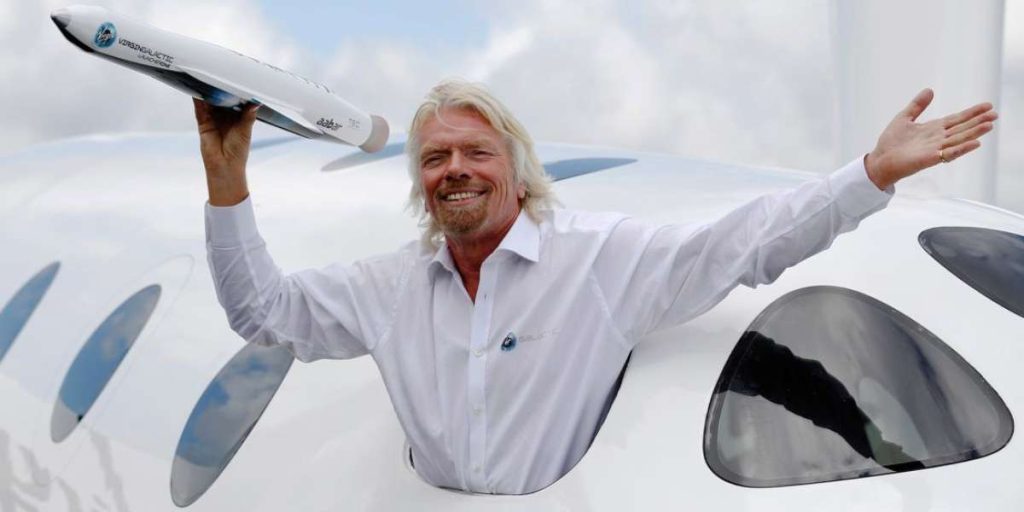 It was a massive success, as all the artists garnered global recognition and contributed to the label's goodwill and fame. The first album released by Virgin Records was "Tubular Bells" by Mike Oldfield.
Related: Tion Wayne Net Worth: How Rich is He Now?
Virgin Airways by Branson
Virgin Airways catalyzed the growth and trajectory of the commercial airline industry, making Branson an everyday name in all of the houses in the United Kingdom. Its branch, Virgin Australia, is currently the second-largest airline in Australia. In addition, Branson has launched numerous subsidiary companies, such as Virgin America, Virgin Fuels, Virgin Trains, and many more.
Real Estate
Branson further expanded his wealth by buying 30-hectare (74-acre) Necker Island in the Caribbean and remolding it into an opulent luxury resort. He purchased the island for $180,000, and the money spent on refurbishing it went up to about $10 million.
From electric vehicles to renewable energy, the transformation to the clean economy of the future is happening faster than we ever thought possible. Here's my thoughts on the clean energy revolution, and why we should hold onto hope: https://t.co/U5ibd05OrW #AheadOfTheCurve pic.twitter.com/pasJ85W7RK

— Richard Branson (@richardbranson) October 8, 2023
Branson invested heavily in the hospitality sector, space travel, health clubs, and renewable energy. He was tagged as a billionaire in 1991. He has been in the billionaire club ever since.
Fluctuation in Net Worth
Despite Richard Branson net worth fluctuating substantially over the years, Richard Branson net worth remains the top-searched question. It keeps falling and rising. The year 2015 saw a slight drop in Richard Branson net worth. His net worth remained steady for the next few years but declined again in 2019 and 2020 by around a third. However, it rose again in 2021.
The year 2023 is not a better year for him, as Richard Branson net worth saw a drastic reduction despite other billionaires expanding their wealth. This resulted from the catastrophic COVID-19 pandemic's effect on the industries that Virgin was a significant stakeholder in. A 40% drop was seen in Richard Branson net worth.
Related: Tom Segura Net Worth: How Did This Stand-Up Comedian Make Millions?
Losses Faced by Virgin Group
If you search for 'Richard Branson net worth,' you will be surprised to see the number of times it has fluctuated. Among other things, Virgin suffered other major setbacks, such as the failed launch of a satellite in January this year. The company responsible for the failed launch, 'Virgin Orbit,' declared bankruptcy in March. A massive layoff of about 85% occurred at the bankrupt company. Consequently, the company's assets were sold off for a mere 1% of the company's estimated valuation.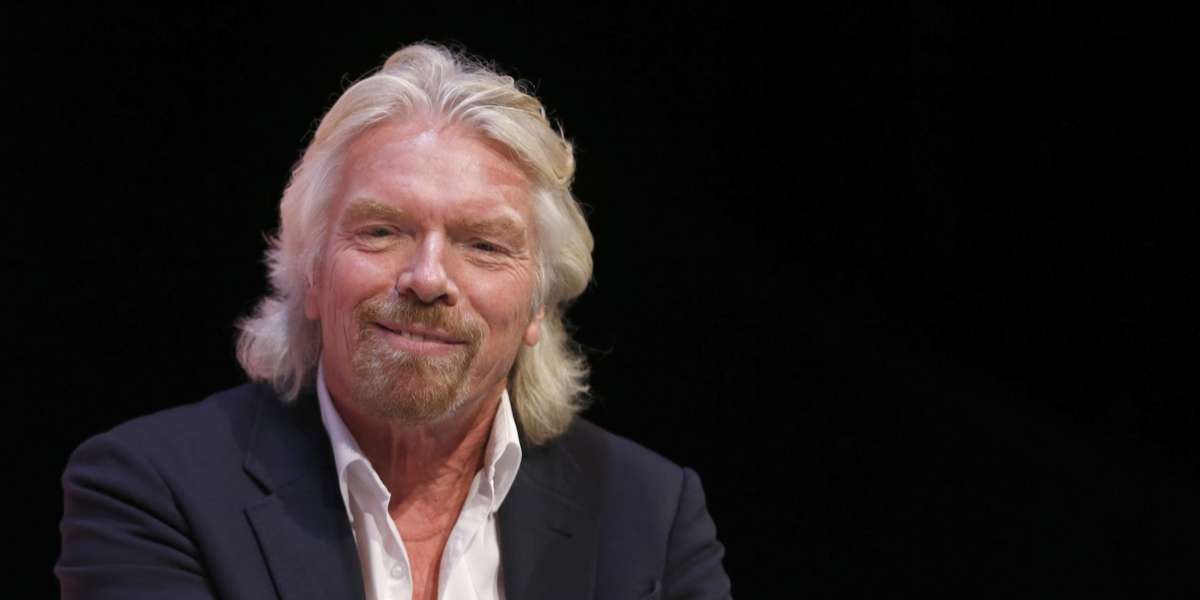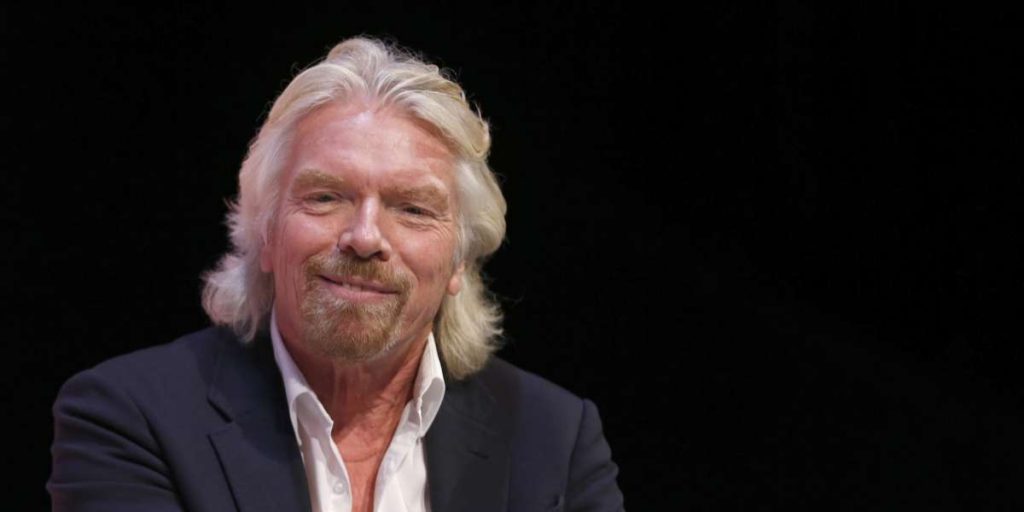 The Virgin Group, Virgin Atlantic, Virgin Active, and Virgin Bank faced huge losses during the pandemic. When the pandemic was at its peak, Richard Branson faced massive backlash for asking for a commercial loan to save his airline from the British government. He, however, expressed that he did not have a billion dollars in cash in a bank account to protect the livelihoods of all the tens of thousands of people employed in the subsidiaries under the Virgin Group.
Accolades and Recognition
In an interview with LBC, Branson detested the word 'billionaire.' Branson humbly told the host that he saw himself as somebody who loves creating things and that he never thought of getting into the businesses he is in to make a lot of money.
Branson has expressed his desire to achieve seemingly impossible things in many interviews. Hard work and dedication have been his best allies since day one. He infused all of his businesses with an impeccable persona and diversified his business till he saw the light at the end of the tunnel. His brilliance is such that he was even given a knighthood at Buckingham Palace in March 2020 for his services to entrepreneurship by the Prince of Wales. He was also awarded the Citizen of the Year Award from the United Nations Correspondents Association (UNCA) in 2007.
There is a lot to learn from Richard Branson. From his determined spirit to his business strategies, young entrepreneurs can take integral lessons from his life while building their careers. His do-or-die attitude has brought him to where he is today. He is also an ardent philanthropist and believes in the goodness of charity, social work, and elevating the socio-economic lifestyles of people.
Related: What Is Byron Allen Net Worth?