With the release of Mario Kart 8 Deluxe in 2017, fans have been eagerly waiting for a new release, i.e., Mario Kart 9. Mario Kart 8 Deluxe has been an absolute success, and it is actually Nintendo Switch's best-selling game! In fact, the game has sold over 33 million copies worldwide! Thus, it is no surprise that talks of a newer and more exciting game are increasing day by day. We know that fans demand a new game of the Mario Kart series to be released, but what about Nintendo? Is Nintendo working on a new Mario Kart release currently? Or will Mario Kart 9 be one of those games that people always yearn for but never get? Keep on reading to find out the latest information regarding Mario Kart 9. 
Will there be a Mario Kart 9?
Well, of course! Mario Kart is one of the Nintendo gaming universe's top games! Its friendly competition combined with its speedy racing has made it one of the most popular gaming series of its era. Thus, the Mario Kart series will not end anytime soon. So fans can be assured that Mario Kart 9 will be coming to their consoles for sure. 
Release Date 
Although there have been no official announcements regarding the release of Mario Kart 9 from Nintendo. There are quite a few rumors around its release date. The most popular one is that the new game may be making its debut by late 2021 or early 2022!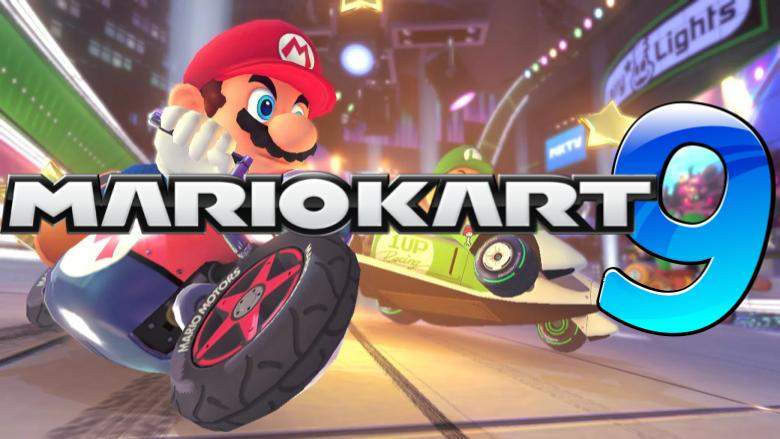 It has been seven years since the release of Mario Kart 8, so now seems like a good enough time for Nintendo to release its new masterpiece. This release date seems quite believable because it coincides with the alleged release date of the Nintendo Switch Pro, which will have superior graphics and battery power along with 4k capabilities. Releasing a new Mario Kart game and a new console would be the perfect marketing strategy for Nintendo, and thus, the rumors seem quite plausible. Additionally, Zippo, a reliable Nintendo Insider who has provided accurate release dates in the past, has also confirmed that Nintendo has been working on a new Mario Kart extension for the past 3 years! Whether this extension is Mario Kart 9 or just a newer version of Mario Kart 8 has not been confirmed, but the former is more likely to be in production. 
Some New Features of Mario Kart 9
We have already seen other Nintendo characters making appearances in the Mario Kart series, like Isabelle and the Villager from Animal Crossing, Link from Legend of Zelda, and many more. Mario Kart 9 is rumored to have even more character crossovers and introduce some of our most favorite Nintendo characters in its character list. Additionally, just like Nintendo introduced some exciting gameplay mechanisms like anti-gravity and the ability to race upside down in Mario Kart 8, you can expect some innovative gameplay ideas to be included in this new installment as well! Maybe Mario Kart will add in those features currently on your wishlist this time. Honestly, at this time, fans can expect anything and everything from Nintendo! 
Will it be Multiplayer? 
All Mario Kart games have been multiplayer since the very beginning. Thus, Mario Kart 9 too will follow in the footsteps of its predecessors. This is perfect because playing Mario Kart with friends only makes it more fun! Just jump in your cute little vehicle and vroom your way to victory! 
Final Verdict-
The Mario Kart Game Series has been a favorite among Nintendo players all around the globe. In fact, the game's fan base includes millions and millions of people living on opposite ends of the world! And all of these people want a newer version of the game- Mario Kart 9! This new extension of the series is inevitable. And we hope and pray that it makes it to our consoles before the end of this year.