Every achievement seems insignificant without loved ones to celebrate it with. The same holds true for celebrities. Luminaries are known to maintain a tough front, but deep down, they keep the same emotions as all humans do. Some celebrities are renowned for their humility, and Jamie Lee Curtis is known to be one such celebrity. Curtis recently achieved a significant career milestone with her first Oscar win.
Jamie Lee Curtis Parents: Oscar Tribute to Janet and Tony
Jamie Lee Curtis, the millionaire actress, won the Best Supporting Actress award at the 95th Academy Awards. Interestingly, instead of taking all the credit herself, Curtis thanked everyone and humbly dedicated the prestigious award to everyone, especially her parents. Jamie Lee Curtis' Oscar tribute to parents is grabbing all the attention. Jamie Lee Curtis's parents were famous film stars, Janet Leigh and Tony Curtis. Her acceptance speech was emotional and well-received. The Oscar-winning actress reiterated that it may look like she has traversed the journey to success on her own, but it was the combined effort of hundreds of people who helped her along the way.
View this post on Instagram
The highlight of her acceptance speech was Curtis' tribute to her late parents, actors Janet Leigh and Tony Curtis. Curtis' parents were well-known actors who were nominated for Oscars in different categories. An emotional Curtis was seen looking upwards, telling her departed parents that she had won an Oscar, and the moment brought tears to the eyes of many. Notably, the actress won the Oscar 62 years after her mother, Janet Leigh, was nominated for the same category.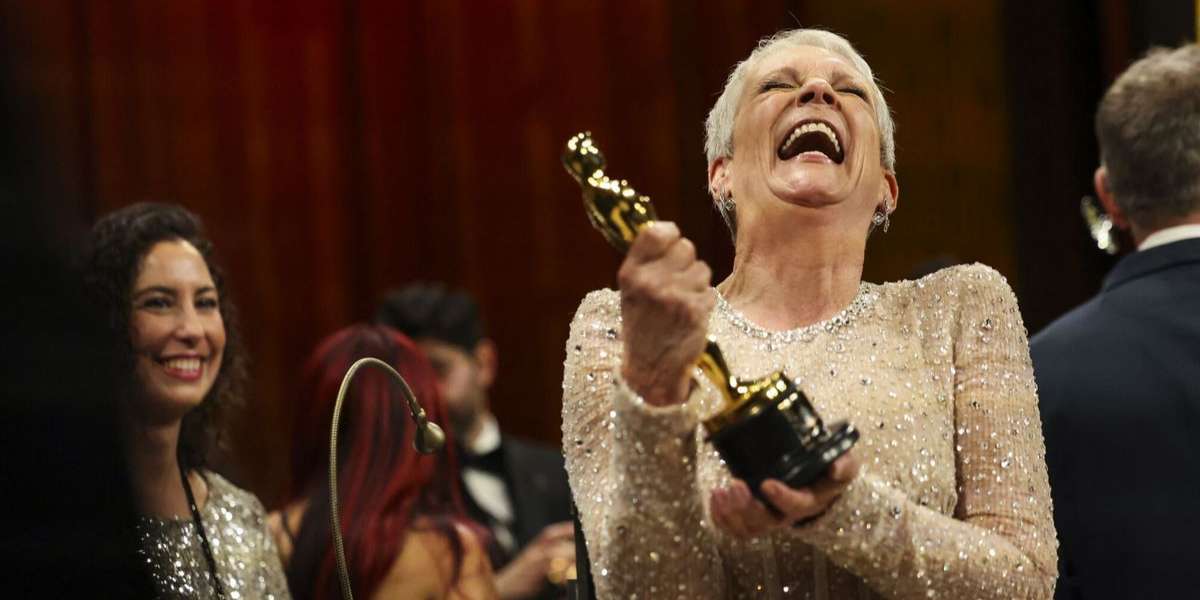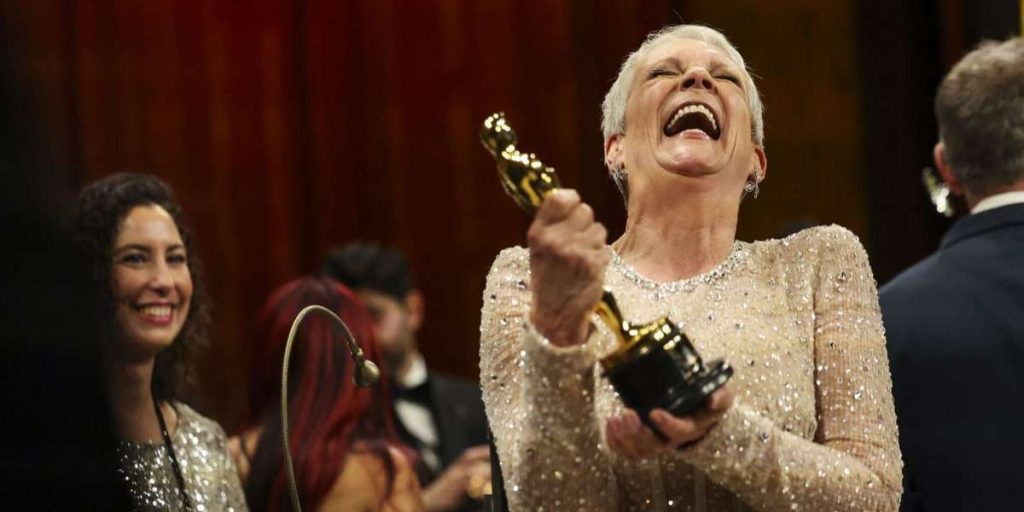 The daughter of famous parents also thanked her 'bae' Michelle (Yeoh), Ke (Huy Quan), Stephanie (Hsu), and all the artists involved in the movie making. The 64-year-old star profusely thanked her tight-knitted family, including her 'beautiful' husband, Christopher Guest, and her daughters Annie and Ruby. Jamie Lee Curtis also showed gratitude to all the moviegoers and loyal fans who stuck with her during her long career. 
Related: Blake Shelton Wife: Blake Shelton and Gwen Stefani Celebrating Love and Music Together
Nepotism Baby Controversies Surrounding Curtis and the 'Lineage Link'
Janet Leigh secured an Oscar nomination for Best Supporting Actress for her impeccable role in one of the best horror films made by Alfred Hitchcock, "Psycho" in 1961. Her daughter, Jamie, was nominated in the same category in 2023. Curtis's father, Tony Curtis, was nominated for Best Actor for the film "The Defiant Ones" in 1959. However, neither Janet Leigh nor Tony Curtis ever won an Oscar like their daughter. It is crystal clear where Jamie Lee Curtis gets it from.
Curtis' win was a massive accomplishment for her critics. Controversies about nepotism in the industry have always surrounded her. The Oscar was a well-deserved win, highlighting that she carved a niche for herself in the competitive film industry, i.e., Hollywood. She even once dubbed herself the 'OG Nepo Baby,' responding to Vulture's viral. She gracefully embraced her privilege but defended her hard-earned achievements.
View this post on Instagram
During an interview with People, Jamie Lee reminisced about how she felt to be nominated in the same category as Janet Leigh, her mother. She called the event a 'lineage link.' At the Independent Spirit Awards, she told People she was aware of it but never thought it would happen in real life. She further said that her parents' fame and stardom were par excellence and that she could never be anywhere near that level. She called this link 'beautiful'. The People also ran a story on Jamie Lee Curtis' parents to acknowledge Curtis' words.
What is more commendable is that Curtis beat fellow nominees, who are all brilliant film stars, such as Angela Bassett for her role in Black Panther: Wakanda Forever, Hong Chau for The Whale, Kerry Condon for The Banshees of Inisherin, and even her co-star Stephanie Hsu for Everything Everywhere All at Once.
Oscar Nomination for Best Supporting Actress
Jamie Lee's role as Deirdre Beaubeirdra in the movie Everything Everywhere All at Once is one of her most outstanding performances in her long career as an actress. The film revolves around a middle-aged Chinese immigrant who gets pulled into an adventure of a lifetime in which only she can save herself by aligning with different versions of herself across parallel universes. On the way, she also has to connect with the lives she could have led. The film garnered a lot of appreciation as it fuses modernism with themes such as existentialism, nihilism, and surrealism, to name a few.
The movie also stars stalwarts such as Michelle Yeoh, Ke Huy Quan, Stephanie Hsu, and James Hong. The film won a whopping seven Oscars for its brilliant performance at the box office. 
Jamie Lee Curtis' heartfelt tribute to her parents was well-received by many veteran actors and fans. People took to social media platforms to show their admiration and respect for her. Stories about Jamie Lee Curtis' parents have been doing the rounds on the internet ever since.