Realms of Genshin Impact are filled with adventures, actions and mysteries. Action and adventure can be enjoyed by killing and defeating bosses, but to solve the mysteries, you'll need to solve the puzzles. You'll get some rewards, such as a new weapon or new character abilities, upon solving them. While playing the game, you'll get to know that Genshin Impact Wuwang Hill puzzle hides numerous valuable chests full of rewards like precious artefacts, etc. Yet, most of the time, the game will give you adventure XPs, which are beneficial if you look at it from the aspects of the entire game progression.
How to Solve Genshin Impact Wuwang Hill Puzzle?
To reveal the puzzle's exact location, you must go to the nearest waypoint and proceed towards the top of Wuwang hill.
The experts recommend that players travel to the Qingce Village teleport waypoint, situated between the letters 'g' and 'e'. From there, crossing the hill will be much easier. Even any player can climb it without upgrading stamina.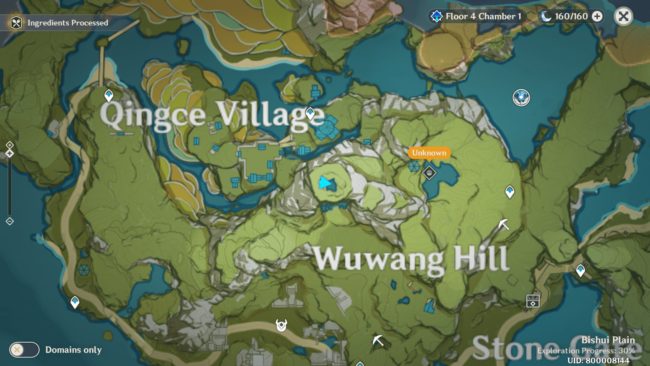 After reaching the middle, the game will give you several hints to solve Genshin Impact Wuwang Hill Puzzle. You can follow them if you want to do it on your own. Else you can continue reading to finish without any hassle.
Now activate the statues in the correct order (check the image below for reference). The first statue is placed near the pond, the second is beside the tree, after these, you'll find the third one adjacent to yellow flowers, and the last statue is located near the edge of the cliff.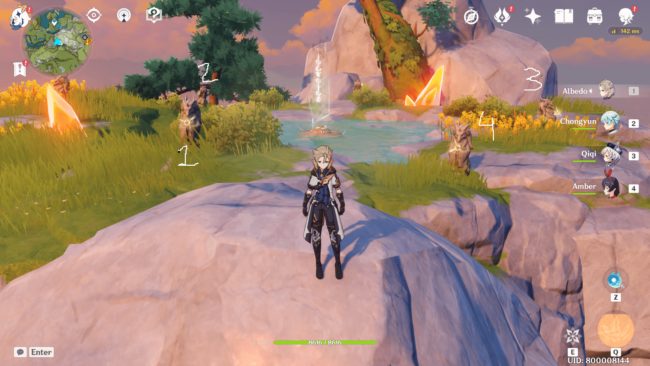 Conclusion
That's all the players need to obtain Fragment Stone along with XP and other rewards. Stay tuned with us to get all the news. You can follow us on Twitter and like our Facebook page. Furthermore, you can also subscribe to our newsletter to get all the news directly in your mailbox.