How did Rashid Buttar Die? Dr. Rashid Buttar died in mysterious circumstances just days after claiming he had been poisoned following a controversial interview with CNN about the Covid pandemic disinformation. He claimed that the virus was created for political benefits and the vaccine is killing thousands of people. So was Dr. Buttar poisoned? Or was this just another one of his controversies? Find out below. 
How Did Rashid Buttar Die? 
Rashid Butter died on May 18, 2023, at 57, out of the blue. He was known as a popular anti-vaxxer and emerged as a prominent cult figure during the pandemic.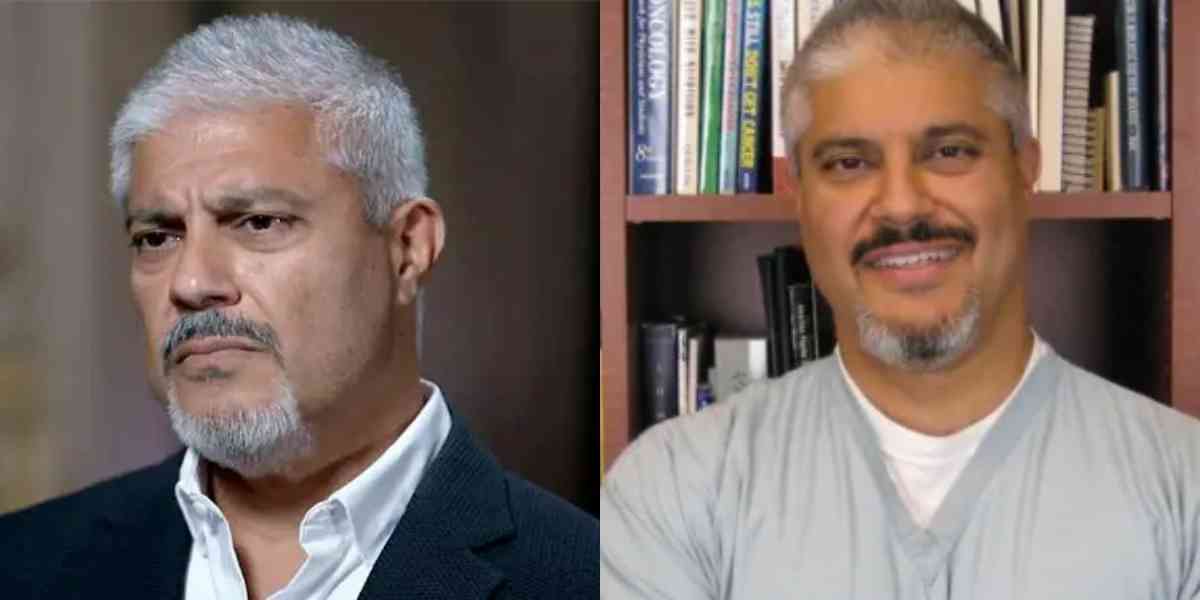 Dr. Buttar claimed the virus was "politically motivated" and "planned." He also said that "everyone who has had the vaccine would be dead by 2025."
Related: Who is Jenicka Lopez's Dad and What Does She do?
He hugely influenced people, and his theories became so popular that he was included in the top 12 people responsible for producing 65% of anti-vaccine content from 2020 to 2023. 
Dr. Buttar recently claimed that he was purposely poisoned with something that contained "200 times of what was in the vaccine." He passed away a couple of days after this claim. However, his exact cause of death has not been made public at the moment, so we can't be sure whether Dr Buttar was lying. 
He told Laura-Lynn Tyler Thompson, "I went through a very difficult personal health challenge a few months ago. I had been poisoned with 200 times the amount of what was in the vaccinations. I've said publicly that you would have to shoot me in the head with lead – i.e., a bullet – because I'm never going to take the vaccine."
He further added, "So I believe I was poisoned, and it was right after that CNN interview."
The interview he is referring to took place approximately one year ago, where he made several bold claims about the Covid pandemic. He even compared Anthony Fauci, a renowned medical expert, to Adolf Hitler, saying, "We see thousands of people dying. The Delta variant (of Covid) is all vaccine injury." 
Related: D H Peligro Net Worth At Time Of Death Was $5 Million
He also said he wanted no part of this "mass genocide." 
Who Was Dr. Rashid Buttar? 
Dr. Rashid Buttar was a famous American conspiracy theorist, a licensed osteopathic physician, and an anti-vaxxer. He was born in London in 1966 but moved to the US at nine. He grew up in the state of Missouri and went to Washington University. He gained his medical degree from the University of Osteopathic Medicine and Health Sciences in Iowa. 
Dr. Buttar is one of the most controversial people on the internet, known for spreading disinformation. However, he was popular for his controversial views even before Covid. The US medical boards even punished him previously for using strange treatments for cancer and autistic patients, such as injecting them with hydrogen peroxide (an antiseptic and bleaching agent) and using chelators on children. 
Related: Zelda Tears Of The Kingdom Leaked on Pirated Sites 2 Weeks Before Original Release
However, his sudden death does raise some suspicions. Was he actually poisoned? Or is it all just a coincidence? Unfortunately, his cause of death hasn't been confirmed yet. But we will let you know whenever an official statement confirming Dr. Rashid Buttar's cause of death is shared.