Gossip Girl is signing off again with the series finale episode out on January 26. If you are wondering what happened after watching the final episode, you have hit the right place. It is because the Gossip Girl Ending Explained is here. However, before we dive into the topic, you must know that this sequel series on HBO Max was canceled before the finale of season 2 aired. Therefore, the twists and turns in the last episode are pretty understandable. Let us now dive in!
Gossip Girl Ending Explained 
The crew members finally exposed them at the Met Gala in Gossip Girl! In the last episode, Julien and the rest of the gang claimed credit for the Gossip Girl work and that too on the Met Gala steps. Can you believe that? Zoya steps up to claim the identity of Gossip Girl.
Diving more into Gossip Girl Ending Explained, we could see Kiki creating a gown for the surprise reveal in the finale episode. Furthermore, Max finally ends up convincing Gideon to invite Zola. On the other hand, another drama unfolds when Luna smuggles Zoya's dress. Kate is also watching everything unfold like a hawk. Furthermore, Jordan asks Kate not to take the bait.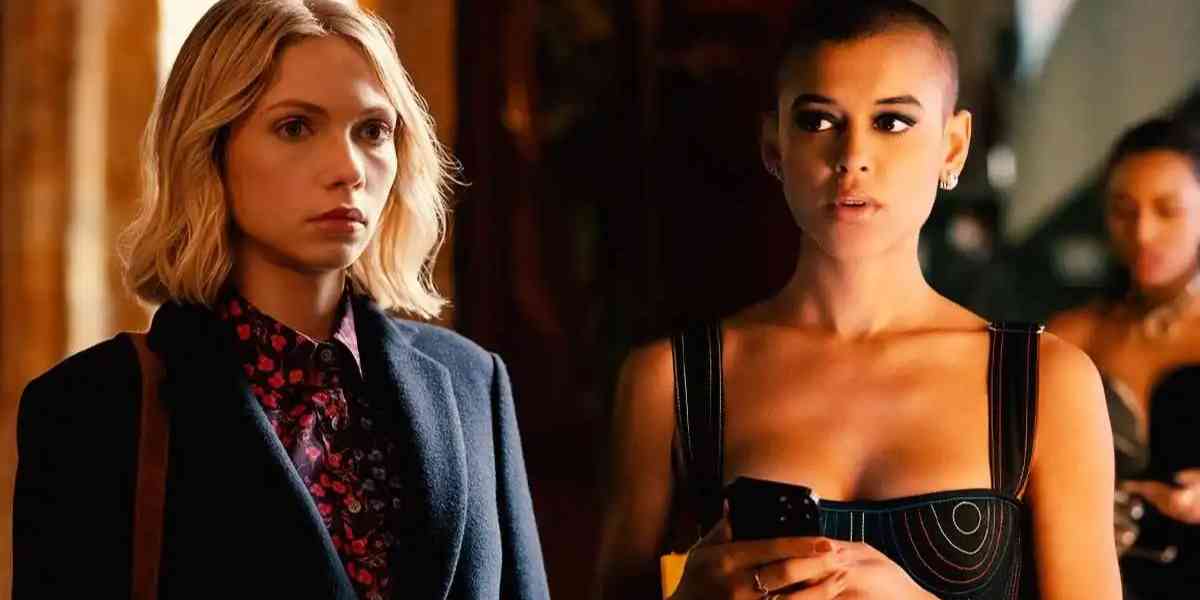 Related: Succession Season 4 Has Release Date in 2023, Teaser Trailer Shows More Family Battles!
Heide could not keep her mouth shut and told Audrey that Max had slept with her. Later, this secret went live on Gossip Girl. After that, Max confesses that he indeed slept with Heidi, but it was the first time regret hit him. Later, Max was left heartbroken after he learned that Audrey and Aki slept together and he was not involved.
Coming to Luna, she was done with Julien! Obie then exposes Heidi, while Monet then takes things in her control. Finally, we could see Zoya wearing a dress that clearly says she is the gossip girl. The dress has an embroidery saying, "I Am Gossip Girl." With this newfound knowledge, the crowd gets uncontrollable, and security throws Zoya out!
Julien is, however, upset with the turn of events because the real identity of the Gossip Girl is still undercover. In the later scene, Kate reveals that she is the Gossip Girl. Furthermore, she adds that she can prove it. She refuses anyone else to take credit for it. This revelation shocks both Julien and Zoya. However, things go downhill when she is then arrested for cyberstalking!
What Happens Two Months Later?
The series then takes a two-month lap. Zoya, Aki, Julien, and Audrey are enjoying their summer vacation in Rome. However, Monet is not in the picture. Also, there are posters of Luna all over the city for her new campaign. Aki and Audrey, even though together, are still missing Max.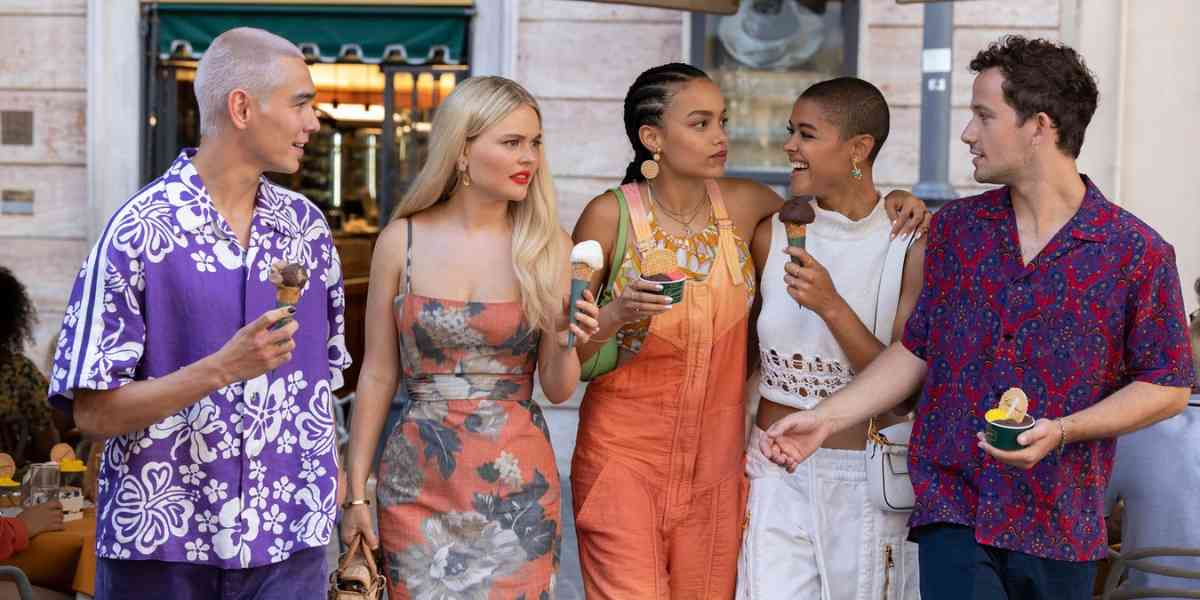 On the other hand, Obie and Julien are stronger than ever. Zoya is finally relieved that she can now enjoy her life in New York without Gossip Girl. We hope you are still with us while running through this Gossip Girl Ending Explained. It's a lot to consume!
Related: Is Slow Horses Season 3 Renewed by Apple TV?
Also, Zoya is hoping to find her love, and she is in luck because we then see an American guy in the frame, and there are sparks everywhere. Later, Zoya reveals to her friends that she met a boy. This is followed by the confession of Audrey and Julien, who states that they have also made a new friend. This information is enough to give chills to the viewers.
Post-Credit Scene of Gossip Girl Ending Explained
The post-credit scene of Gossip Girl 2 had the potential to give it a new turn. Roger Menzies, Aki's father, finds Jorda and tells him his idea of turning Gossip Girl into an app. In this app, the teenager will still tell people's secrets. Furthermore, he offers Jordan a chance to work with him. Sadly, we will get no clear picture since the third season is not happening anymore. Were you satisfied with our Gossip Girl Ending Explained post?