84-year-old Canadian folk-rock singer Gordon Lightfoot died at Sunnybrook Hospital in Toronto, Canada, on May 1, 2023. His death shocked many, as they now mourn the loss of a legend. Moreover, his fans are eager to discover Gordon Lightfoot cause of death and why the Canadian singer was admitted to the hospital.
Gordon Lightfoot Cause Of Death
Gordon Lightfoot cancelled his 2023 tour because of his health conditions and was admitted to Sunnybrook Hospital, where he took his last breath. According to the statement posted on his official Facebook page, Gordon Lightfoot cause of death is natural causes.
On May 8, 2023, a funeral was held for Gordon at St. Paul's United Church. No other details regarding Gordon Lightfoot cause of death have been shared.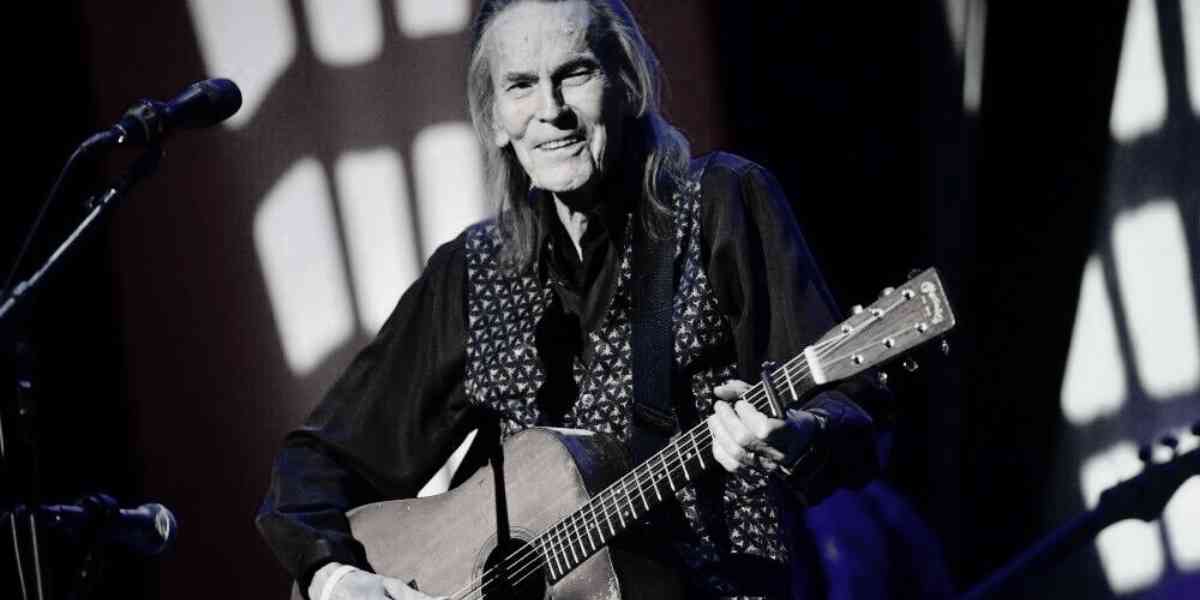 Gordon Lightfoot's Previous Illnesses
In 2002, when he was 63 years old, Gordon faced severe stomach pain at home before a concert. He was rushed to the hospital, where abdominal surgery was performed for internal bleeding. After that, the singer remained in a six-week coma, and all of his concerts for the rest of the year were cancelled. He stayed at the hospital for three months and was then allowed to go to his home. He underwent follow-up surgery after a few months. 
Related: Ben Gordon Net Worth- How much money did Ben Gordon make?
 In 2006, Gordon had a stroke that made his right-hand fingers go numb and out of use. However, he put in lots of effort and recovered within a few months. During this time, he used a substitute guitarist. Despite all these health issues, Lightfoot never gave up on music and greatly impacted Canadian folk music culture. 
In 2010, rumours of Gordon's death surfaced. He said he had a dentist appointment when he heard the news of his death on the radio. He immediately called Charles Adler to dispel the rumour.
Gordon Lightfoot's Career And Achievements
Lightfoot was born in Ontario, on November 17, 1938, to parents Jessie Vick Trill Lightfoot and Gordon Lightfoot Sr. His mother recognized his talent and schooled him to polish his skills. Music was an essential part of his upbringing. In his teenage years, he used to perform at local venues. He also won a talent competition in high school while being a part of a barbershop quartet.
Related: Fleetwood Mac Singer Christine McVie Cause of Death Explored
Lightfoot gained fame around the 1960s when he released his first album, Lightfoot. During the 1970s, his career peaked, and he released "The Wreck of the Edmund Fitzgerald," a haunting ballad about a tragic shipwreck on Lake Superior. He also made his way to the US Billboard chart for the first time in 1971 with his song You Could Read My Mind.
Over the years, Gordon received many awards and accolades for his contributions to music, including twelve Juno Awards. He was nominated for Grammys five times.
Most of his songs were inspired by real-life events that took place in his life. He had also written songs about important social and political issues, including environmental concerns and the struggles of indigenous peoples.
Lightfoot wrote many hit songs like Dream Street Rose, Ribbon of Darkness, and Sundown. In 1986, Gordon Lightfoot was inducted into the Canadian Music Hall of Fame.
Personal Life
The musician married in April 1963 to Brita Ingegerd Olaisson, a Swedish woman. The duo had two children, but their marriage was rocky and ended with divorce in 1973. Gordon even wrote the song, If You Could Read My Mind, inspired by his marriage. 
Gordon married again in 1989 to Elizabeth Moon, and the couple had two children together. However, this marriage, too, ended in divorce.
Related: Naomi Judd Net Worth: Naomi Leaves $25 Million For Her Husband
Lightfoot finally married Kim Hasse in 2014. They were married until the singer's last breath.
Gordon was an iconic Canadian singer, lyricist, and musician known for his striking lyrics, interesting storytelling, and distinctive baritone voice. He will truly be missed by everyone who knew him. Moreover, if we get any more details about Gordon Lightfoot cause of death, we will will update them here.