Good Burger 2 is all people can think about now that it has been confirmed. Many fans of the original film have been looking forward to a sequel being released to reminisce while watching the movie that practically shaped their whole childhood. Good Burger 2's announcement has got everyone in a grip, from old watchers of the sketch to new fans as they eagerly and anxiously await the sequel to the legendary movie that was such a massive part of their lives.
Good Burger 2 Release Date
Paramount Plus has yet to announce a release date for the sequel Good Burger 2, which will be released on its platforms. What we do know, however, is that the show will enter its production stage in May of this year and will be ready to hit the streaming platform Paramount Plus at the end of this year, 2023. This was revealed by Thompson and Mitchell. This announcement was made during their appearance on an episode of The Tonight Show Starring Jimmy Fallon on March 17, 2023.
Good Burger 2: What To Expect
Mitchell, who also had a lot to be happy about, said it's "very fantastic" to return and carry on the tales of Dex, Ed, and Good Burger "for both the people who grew up watching and their kids."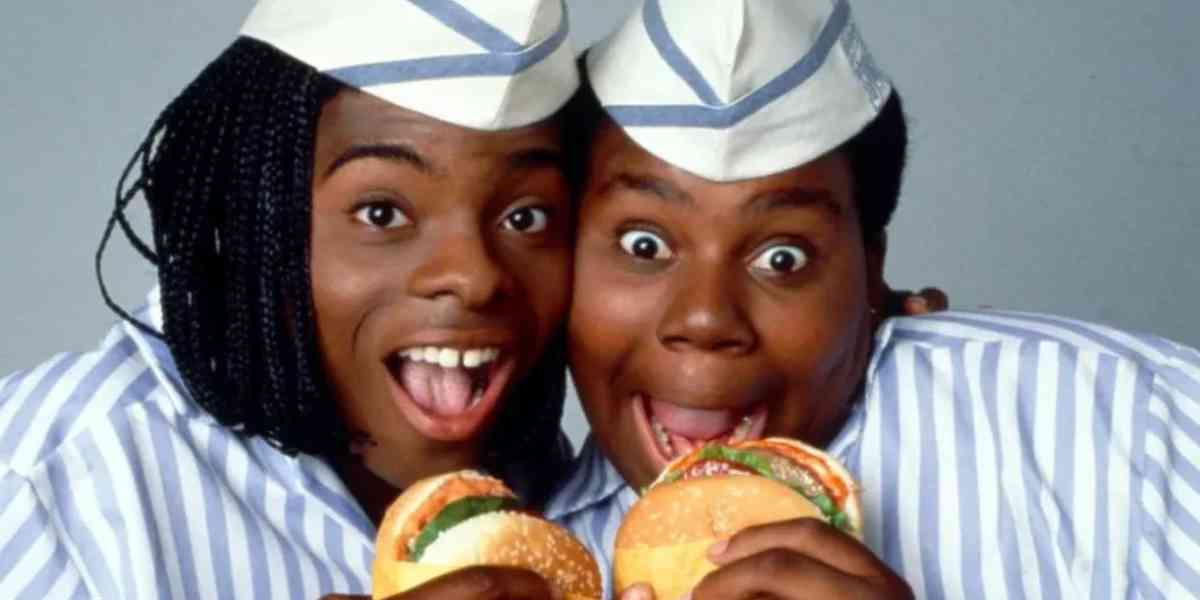 Related: What is Paris Hilton Baby Name? Who is The Father?
Co-Presidents of Awesomeness Live-Action, Nickelodeon Shauna Phelan, and Zack Olin teased that the sequel to the original Good Burger will be jam-packed with Easter eggs and cameos will honor the nostalgia of the original film and television series that enthralled an entire generation of fans.
Dexter Reed (Thompson) and Ed (Mitchell) will return to the fast-food restaurant franchise in the follow-up, where they'll get to know some new entertaining coworkers. Dexter will be welcomed back by Ed, who was portrayed as a manager of a Good Burger in the 2019 revival series All That when one of his ideas fails and he hits rock bottom. Dex begins developing a strategy to help himself, but the problem is that doing so puts the future of Good Burger in danger.
Revival of Good Burger
Related: What Will Be the Sons of the Forest Price?
The idea for a sequel to the original show Good Burger came about when on September 23, 2015, Kenan Thompson and Kel Mitchell made a "Good Burger" sketch for a reunion on The Tonight Show Starring Jimmy Fallon. The chemistry between the two long-standing actors was almost impossible to ignore, igniting the idea of seeing them on the screen again together and taking their rightful role of playing this legendary character. Moreover, both the actors expressed their willingness to participate in any reboot or sequel to the work Good Burger.
Mitchell and Thompson confirmed their collaboration for the sequel in August 2022. After performing a sketch with Kumail Nanjiani at the 74th Primetime Emmy Awards, where Thompson served as host, the pair once more teased the sequel Good Burger 2. In a combined Instagram post with Mitchell, Thompson, and Mitchell both hinted that the screenplay was done on October 24, 2022.
How did Good Burger come about?
Related: Brown University Graduate Named in Forbes 30 Under 30, Pierre Lipton, Passes Away at 26: Check Pierre Lipton Cause of Death
The Good Burger segment, which made its debut as a sketch on the comedy program All That, rose to fame and popularity in the middle of the 1990s. The drawing was then turned into a comedy film in 1997, which had a global premiere and significantly increased the fame of Thompson and Mitchell. The movie was loved by everyone worldwide and became a huge part of pop culture and jokes. The friendship between dedicated Dex and dumb Ed, whose opposing characteristics always made for hilarious humor, was explored in both the sketch and the film.