If you have been following HoYoverse, you already know it had announced the release of a new four-star unit known as Kiara in the upcoming Genshin Impact 3.7 update. The Genshin Impact 3.7 banners leak confirms the same. The developers have yet to announce whether the character will return officially. However, the relevant Genshin Impact 3.7 banner leaks have already revealed what we can expect. Please note that Genshin Impact 3.7 banners leak contains unofficial information. 
What Does Genshin Impact 3.7 Banners Leak Reveal?
Genshin Impact 3.7 banners leak have confirmed a new character Kiara. She is an upcoming four-star Dendro character from Inazuma. Based on Genshin Impact 3.7 banners leak, we believe she belongs to the Sword unit. However, there is no official news regarding whether she will be a part of the first or the second phase. 
The Genshin Impact 3.7 banners leak came from HutaoLover77, a reliable leaker. In addition to Kiara, these characters will feature in the upcoming update.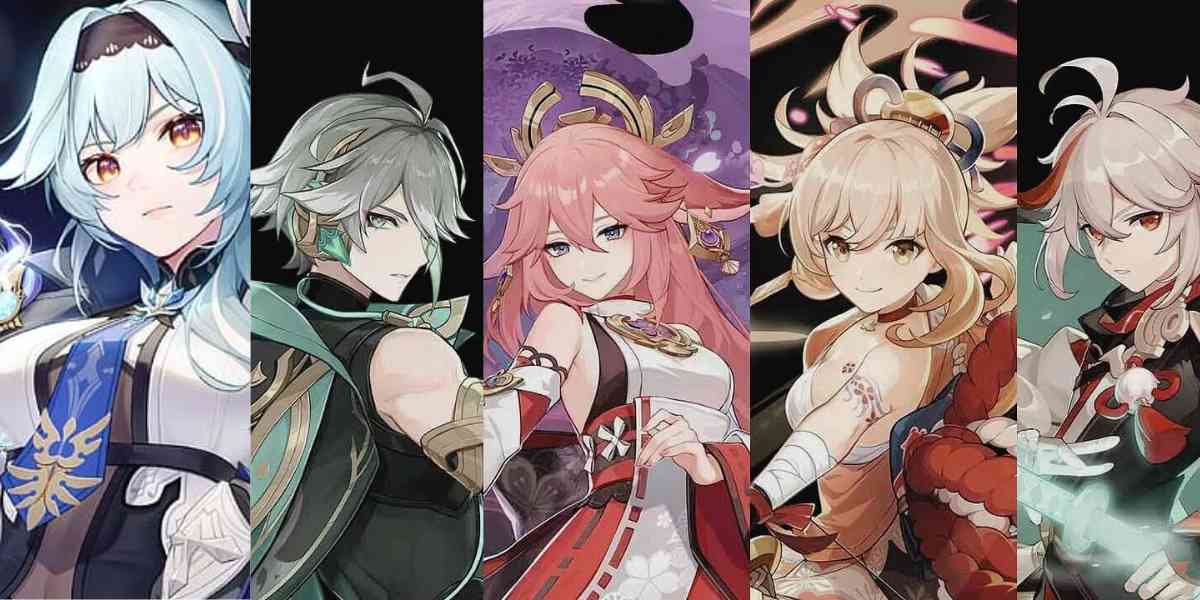 First Phase
Yae Miko and Yoimiya (five-star) 

Chongyun, Yun Jin and Kiara (four-star) 
Related: Eminence in Shadow Season 2: Release Date, Cast, Plot and Trailer
Second Phase 
Alhaitham, Kaedahara Kazuha (Five-star) 

Yaoyao, Xiangling and Shikanoin Heizou (four-star) 
Genshin Impact 3.7 Release Date
Please note that each game phase lasts three weeks (21 days). The first phase will release on May 24, 2023, and the second phase is expected to start on June 14, 2023. 
Is There Another Story Quest Act In-Store?
Genshin Impact 3.7 banners leak also revealed a high chance that Yoimiya would get another Story Quest Act. This explains why she will get a rerun in the game. If it is the case, she will be the only character apart from Archons to get a Story Quest sequel. How exciting is that?
Related: Ghostbusters 5 Release Date Announced
Additionally, we are hoping to see Kaveh receive his own Hangout Event. He appeared in the game's second phase of version 3.6, and therefore, it is very early for him to get his own quest series. 
Genshin Impact 3.7 Banners Leak: Events 
Also, several leaked images surfaced online during the Genshin Impact 3.7 banners leak. The leaked images appear from the Flagship Fervent in the upcoming update. Unfortunately, we do not know the name of the events yet. However, according to the source, Travelers might explore all four regions from Mondstadt to Sumeru. Also, on the journey, Travelers will meet numerous characters, including Hu Tao and Raiden Shotgun. 
Additionally, in the upcoming patch, we expect the following three events:
Divine Ingenuity

Fayz Trials 

Legend of the Vagabond Sword 
Related: Bleak Faith Forsaken Release Date Announced!
Please note that all the above events are not new but are reruns. Furthermore, none of the information mentioned above is officially confirmed yet. However, we will have the official information soon. The developers are expected to announce the upcoming update during the Special Program scheduled for May 13, 2023.