Drops of God is a manga-based story that revolves around the world of gourmet food and fine wine, featuring certain modifications to its characters. Created and written by Quoc Dang Tran, the food-centric drama series is about to release on AppleTV+ very soon. 
So, if you are interested in the all-new dark drama or want to watch something new revolving around gourmet food and wine, keep reading because Drops of God might just be the new series you need to add to your watch list.
Drops of God Release Date
Drops of God will make its exclusive debut on Apple TV+ on Friday, April 21, 2023, with its first two episodes releasing simultaneously. The rest of the episodes will be released one by one every Friday, with the last one releasing on June 2, 2023. Moreover, the Apple TV+ series will comprise eight one-hour episodes.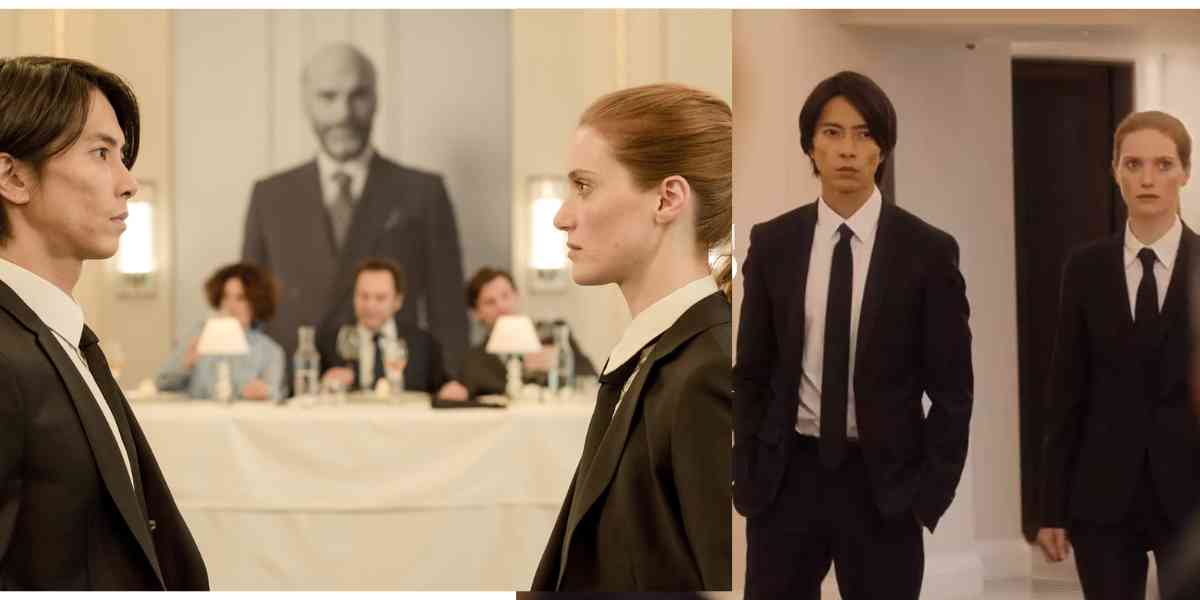 The series will be available for streaming in Japan exclusively on Hulu the very same day, i.e. April 21, 2023.
Cast
Directed by Oded Ruskin, Drops of God has a stellar cast. Since the series has a slight change, Fleur Geffrier will star as the main protagonist, Camille Leger. In the manga, Shizuku plays the role of the main protagonist. But, this role has been changed in the Apple TV+ series. Moreover, Alice in Borderland star Tomohisa Yamashita plays the role of Camille's rival, Issei Tomine. 
Related: Is Florence Pugh Dating Charlie Gooch After Zach Braff Breakup?
Other notable cast members include Azusa Okamoto, Diego Ribon, Stanley Weber, Makiko Watanabe, Tom Wozniczka, and Margaux Chatelier. Additionally, Gustave Kervern, known for his role in Inhuman Resources, will star in Drops of God.
Plot
Drops of God revolves around a manga series of the same name by Tadashi Agi with a few changes. It begins with the demise of renowned French wine expert Alexandre Leger in his Tokyo home. He leaves behind his lavish wine collection and inheritance for his daughter, Camille, who lives in Paris and hasn't seen her father for over a decade.
Related: Somewhere Somebody Season 2: Everything We Know So Far
The plot progresses with Camille travelling to Tokyo to inherit her father's assets, but a twist comes along when she reads her father's last will. She discovers that she must compete against Leger's spiritual son, Issei, in a wine-tasting challenge to claim her inheritance.
The only hurdle is Camille's lack of knowledge and experience in wine tasting, as she has never tasted a drop of the drink that her father devoted his life to perfecting. The story follows Camille's journey as she attempts to educate herself in the field of wine tasting and compete against Issei to claim her rightful inheritance.
Drops of God Trailer
From the first impressions of the just-released trailer of Drops of God, it's safe to conclude that this drama series will be an odd and mysterious experience that viewers are bound to enjoy. The trailer shows a lot of tension between characters, but since there aren't any intense action moments, it's much more fascinating and captivating. The 1-minute and 19-second trailer seems very promising and shows just enough scenes to make viewers feel curious and excited.
Related: How Much is Sommore Net Worth? A Look at the Comedian's Net Worth
Will you be watching the Apple TV+ original series? Let us know in the comments!