Ever since the second season, fans have been asking for a Dead End: Paranormal Park season 3. And rightfully so! The show has garnered itself a hugely loyal fanbase with its unique mix of the genres of fantasy, horror, comedy, and animation. The show features non-binary ghosts, magic, talking possessed pets, deadly enemies, and every other paranormal being one can think of. Although it is an animation series, the adventurous and humorous story has fans gripping their seats as they watch the show unravel.
The show features Barney Guttman, a gay trans teenage boy, and Norma, an autistic Pakistani-American, who gets a new job at the amusement park Phoenix Parks, created by the famous Pauline Phoenix. The duo is also joined by Courtney, an ancient demon, and Pugsley, a talking dog.  It follows their adventures as they officially become the park's Demon Clean-Up Crew and fight all kinds of paranormal beings like witches, ghosts, Dracula, and zombies. The supernatural theme just adds to the quirks of this mystical and adorable show.
The show is created and based on the comic DeadEndia by Hamish Steele.
Dead End: Paranormal Park Season 3 Release Date
There has been no official announcement from Netflix regarding Dead End: Paranormal Park season 3 release date. However, this does not mean there is not going to be a third season. Firstly, the time gap between the first and the second season was not much. The first season of the show aired in June 2022 with the second season following in October 2022. This means that the fans do not have to wait long before a third installment graces their screens bringing them back their faves.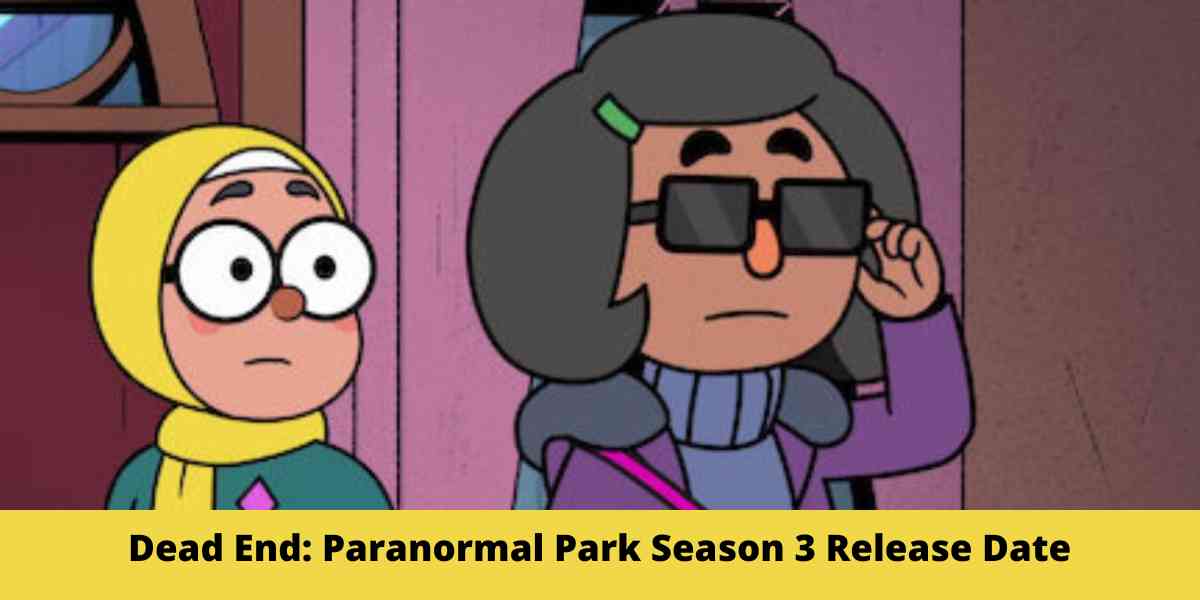 Additionally, there was no announcement regarding the renewal of the second season. People had gotten to know about season 2 when Netflix released its "Netflix and Chills" lineup in September. Keeping this in mind, it is likely that the producers of the show might just announce the third season a few weeks before it releases.
What is Release Date of Avatar 2?
X Movie Streaming Release Date: How to Watch
Moreover, Netflix has also not given any hints about the cancellation of the show. It is highly unlikely the show gets canceled because not only has Netflix been pushing animation series recently, but this show has also been very well-received by viewers across many ages.
Zach Barack in an interview regarding the third season also said: "I mean, two gets us there, and three wraps it up because they have to grow more" indicating that the story of the two characters will continue.
Just liked seasons 1 and 2, season 3 will also have 10 episodes. These episodes will have a running time of around 30 minutes each.
Dead End: Paranormal Park Season 3 Cast
There is no doubt that the fans' favorite characters from the first two seasons will be returning to their screens. Not only have these characters established their aura as distinct individuals but they have also managed to capture the hearts of the audience. Some of these are: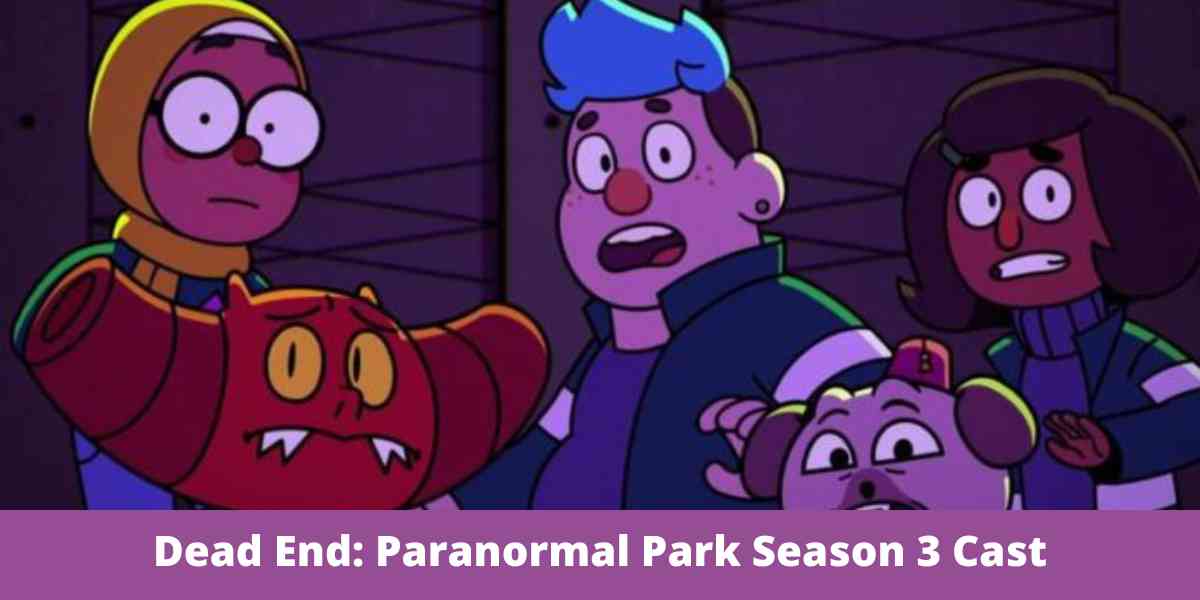 Zach Barack voicing Barney Guttman

Kody Kavitha voicing Norma Khan

Alex Brightman voicing Pugsley

Emily Osment voicing Courtney

Clinton Leupp voicing Pauline Phoenix

Kenny Tran voicing Logan Nguyen

Kathreen Khavari voicing Badyah Hassan

Michaela Jae Rodriguez voicing Zagan

Karen Maruyama voicing Barborah Winslow

Patrick Stump voicing Josh
Expected Plot And Speculations
The second season ends with a cliffhanger, leaving many fans curious. They wonder what new ghosts and paranormal activities the new season might bring. Fans are hoping that this new season brings a love interest for Norma as she finds her own significant other. There are also hopes of developing Pugsley's abilities and character to dive deeper into his thoughts.
Mindhunter Season 3 Release Date, Cast And Everything You Need to Know
This Fool is Renewed for Season 2 on Hulu
Zach Barack also expands in an interview on what the season 3 is going to bring to the viewers, and the fans have not stopped raving about it. He highlights how Steele has an amazing storyline for the third season that is going to amaze the audiences. Even though he did not give any specific hints on what the third installment is going to be about, fans are nonetheless very excited.
Dead End: Paranormal Park Season 3 Trailer
No trailer has yet been released for Dead End: Paranormal Park season 3. However, fans can still look forward to getting one in the coming months. This means they should probably switch their notifications on and keep an eye on any news regarding the show. If they want to further indulge in the world of Barney and Norma, they can watch their first two seasons again!