Dana White, the renowned American entrepreneur and sports promoter, has amassed a significant fortune through his remarkable career. As the current President of the Ultimate Fighting Championship (UFC), a leading organization in mixed martial arts, he has achieved widespread recognition. Many are curious about Dana White's net worth in 2023, so let's dive into the details and unveil the numbers.
Dana White Net Worth and Salary
As of 2023, Dana White's net worth stands at an impressive $500 million. This substantial wealth can be attributed to various factors, including his stake in the UFC and the organization's growth under his leadership.
Dana's journey to this level of success began when the UFC was acquired for $4 billion in 2016 by William Morris Endeavor (WME). Prior to the sale, Dana White had initially sold most of his ownership stake to the Fertitta brothers. However, he retained a 9% share, which translated to approximately $360 million after considering taxes from the sale.
Early Life and Career
Dana Frederick White Jr. was born on July 28, 1969, in Manchester, Connecticut. Raised by his mother and grandparents, Dana, along with his sister Kelly, experienced a childhood marked by frequent relocations between Las Vegas and Maine. During his youth, he developed a strong passion for sports, particularly boxing, and maintained an enduring love for the Boston Red Sox baseball team. He completed his education at Hermon High School in Maine in 1987.
Dana White's entrepreneurial journey commenced after his time at the University of Massachusetts. He initiated a boxing program for at-risk children in the inner city while working as an aerobics instructor. Despite not completing his university education, he delved into the world of sports management.
In 1992, Dana established Dana White Enterprises upon permanently relocating to Las Vegas. During this period, he began managing notable fighters like Chuck Liddell and Tito Ortiz, expanding his involvement to various fighting styles, including Mixed Martial Arts (MMA) and Muay Thai. These ventures laid the foundation for his association with the UFC.
Related: Is Oprah Winfrey's Net Worth Really $2.5 Billion?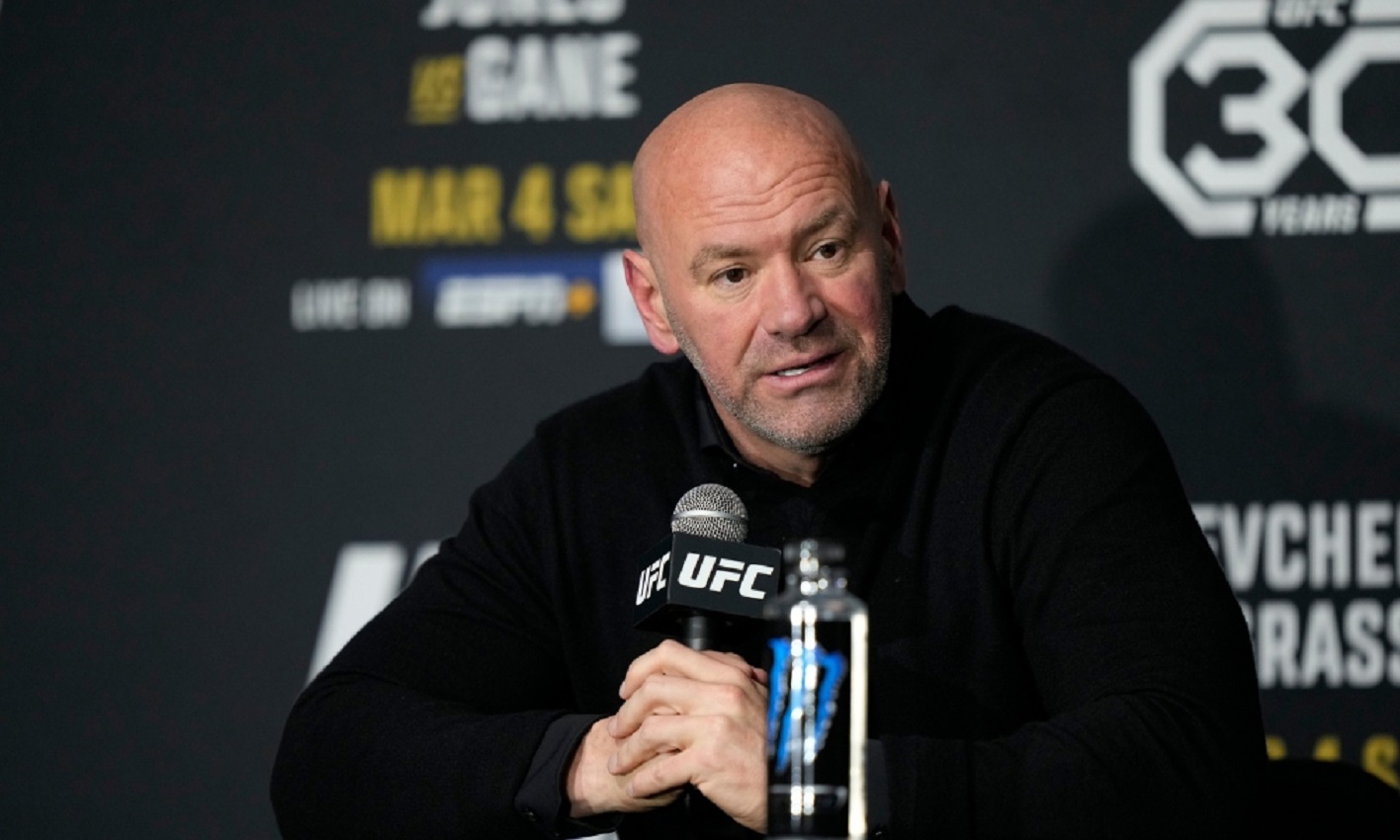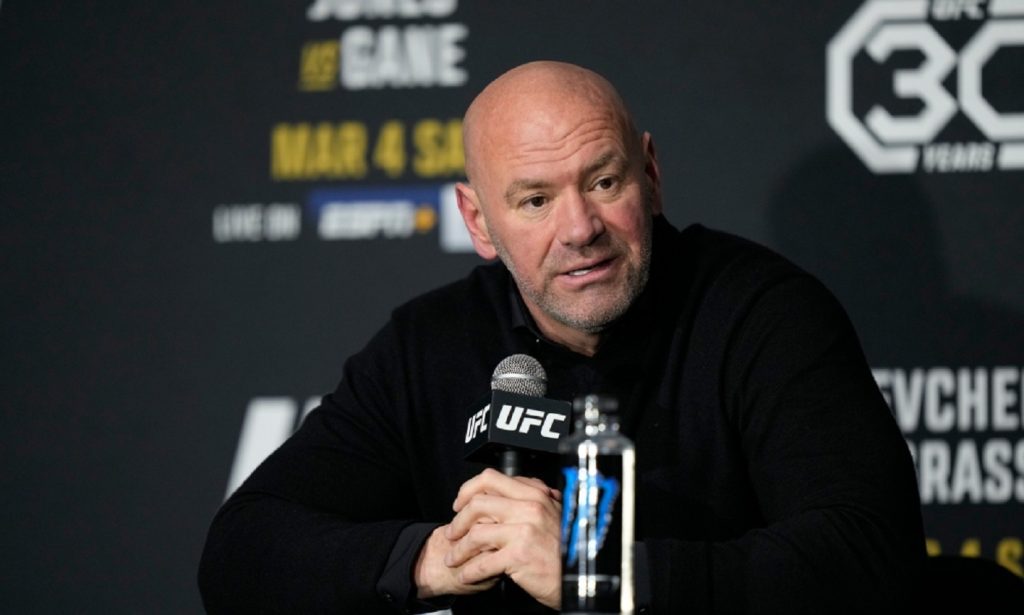 The UFC Transformation
Dana White's path intersected with Lorenzo Fertitta, a childhood acquaintance, at a wedding in the mid-'90s. Both shared a passion for boxing and a desire to collaborate, setting the stage for their future endeavors.
Recognizing the financial struggles faced by Semaphore Entertainment Group, the parent company of the UFC, Dana approached Lorenzo Fertitta with a proposition to purchase the organization. In 2001, the Fertitta brothers, including Frank Fertitta, acquired an 81% ownership stake in the UFC for $2 million. They appointed Dana White as the President, leading the charge to transform the UFC from a controversial and niche organization into a global sensation.
Even after the sale, Dana White has remained at the helm of the UFC. Under his guidance, the sport has witnessed unprecedented popularity, propelling the UFC into a multi-billion dollar enterprise and significantly contributing to Dana White's net worth.
Related: What Is Adin Ross's Net Worth?
Recent Ventures and Philanthropy
In May 2017, Dana White launched "Dana White's Contender Series," an exclusive show available on the UFC's digital streaming service, UFC Fight Pass. The program provides a platform for aspiring fighters to showcase their skills, with the potential of eventually joining the UFC roster. Additionally, in March 2019, White signed a new seven-year contract with ESPN, solidifying his role as the UFC President.
While Dana White has enjoyed tremendous success, his journey has not been without controversies. In 2009, he faced criticism for directing derogatory and offensive language towards reporter Loretta Hunt. Eventually, he issued an apology for his remarks after demands from organizations such as GLAAD.
Outside of his professional endeavors, Dana White has demonstrated a philanthropic spirit. In 2010, he donated $50,000 to cover the expenses of a liver transplant for Tuptim Jadnooleum, the daughter of one of the instructors at Tiger Muay Thai. Furthermore, in 2011, he generously gifted $100,000 to his former school, Hermon High School, to support renovation initiatives.
Related: What is Carla Diab's Net worth?
Accolades and Recognition
Dana White's contributions to the sports industry have not gone unnoticed. In 2009, he received the Nevada Sportsman of the Year award and won the Promoter of the Year award at the Wrestling Observer Newsletter Awards for nine consecutive years. From 2008 to 2019, he was named Leading Man of the Year at the World MMA Awards. In 2019, he received the Patriot Award from the Armed Forces Foundation in recognition of his contributions.
Conclusion
With a net worth of $500 million, Dana White has established himself as a highly successful entrepreneur and sports promoter. Through his strategic leadership as the President of the UFC, he has played a pivotal role in elevating mixed martial arts to new heights. While his journey has had its fair share of controversies, Dana White's accomplishments and philanthropic endeavors highlight his impact on the sports industry.