With the revelation of Sky Comedy 2023, Brassic season 5 is confirmed. It's good news for many, as we will see Michelle Keegan and Joe Gilgun together again. In addition to Brassic season 5, many other original comedies are returning. We do not have a release date for Brassic season 5, but we know the fifth Season will premiere this year. Keep reading to learn all the exciting announcements that Sky made. 
What Did Sky Announce? 
It will be a busy year on Sky with many comedy series lined up. Firstly, Brassic season 5 will finally premiere this year. In addition, a one-off special is confirmed for Intelligence. Besides this, Sky announced four brand new original series. 
Happy Valley Season 4: Is Happy Valley Renewed for the 4th Season?
Firstly, we have Smothered, a romantic comedy starring Danielle Vitalis and Jon Ponting. The story of the series revolves around two strangers who are hungry for sex and decide to have no fun. However, things will take a turn when they start developing feelings for each other.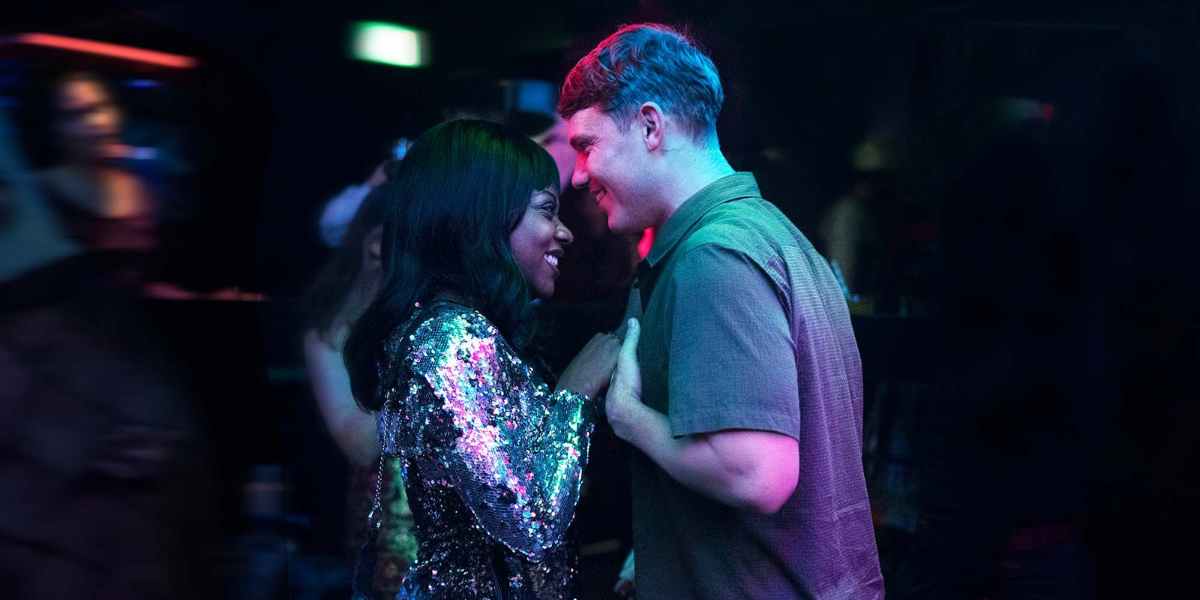 The second series is Mr. Bigstuff starring Sapson and Danny Dyer. This series is all about sibling rivalry. Then, we have Dreamland starring Freema Agyeman and Lily Allen. The story of Dreamland follows a family of a mother, nan, and four sisters in a seaside town. 
Sky will wrap up the year with Joy To The World. It is a Christmas special series starring Timothy Spall and James Nesbitt. The two will portray two different Santas, however, with different agendas. 
Out of all the announcements, Brassic season 5 is the only series that is getting a renewal. Therefore, let us now draw our attention to it.
Brassic season 5: Release Date 
Sky announced Brassic season 5 even before the fourth season premiere last year. The filming of the same began in August 2022. Even though Brassic season 5 is confirmed, the release date of the same has yet to be announced. However, we know it will premiere this year. According to sources, the filming of the series is completed. We will bring you the confirmed release date once it is officially announced. Therefore, keep checking this page. 
What Will Brassic Season 5 Be About?
The new Scream 6 Trailer and Poster Shows Glimpses of Kirby's Return
Brassic Season 5 will begin with the dramatic twist of events in the fourth Season's finale episode. After encountering the McDonagh brothers and Manolito, the powerful drug buyer, Vinnie, and the gang are having a hard time. With both the criminals now behind Vinnie, he needs to work on an exit strategy quickly. 
However, the exit strategy is not the only thing on his mind. He is also busy wondering about him and Erin and if they can have a future together. 
Brassic season 5: Cast 
According to the updated information on IMDB, we expect the following casts on Brassic season 5. 
Joe Gilgun as Vinnie 

Michelle Keegan as Erin 

Damien Molony as Dylan 

Tom Hanson as Cardi 

Aaron Heffernan as Ash 

Ryan Sampson as Tommo 

Parth Thakar as JJ 

Joanna Higson as Sugar 

Dominic West as Dr. Chris Cox

Bronagh Gallagher as Carol 

Neil Ashton as Davey MacDonagh 

Grey Wood as Barry Wood 
We have yet to determine if any new cast will join the upcoming Season. 
How Many Episodes In Brassic Season 5?
The upcoming episode will house eight episodes with a runtime of an hour. The forthcoming episode explores whether Erin wants to spend a dangerous life with Vinnie. 
David Livingstone, the executive producer of the show, said that Brassic season 5 would be the best Season of the series. 
1923 Season 2: 1923 Renewed for a Second Season on Paramount+
Where To Watch Brassic season 5?
You can watch Brassic season 5 on Sky One. Besides this, you can also stream the upcoming series on Amazon Video apps and Sky Go. The boxset housing the previous series is available on Virgin Media and NOW TV in the United Kingdom. In addition, the series' previous episodes are available on Hulu for U.S. citizens.