Beef is one of the latest releases on Netflix, which managed to attract a large audience. After all, the series' gripping storyline, talented cast, and stunning visuals won the hearts of its fans. Now, although the story of our two leads was somewhat completed in the first season, fans wonder if there will be a Beef season 2.
The comedy-drama show was first introduced as a miniseries, but thanks to the show's success, fans are demanding a season 2. Everyone wants to know, will Netflix greenlight Beef for another season? When will season 2 of Beef come out? Well, here are all the details!
Beef Season 1 On Netflix
Beef revolves around a simple concept of road rage between the main characters, Danny and Amy. However, as the series progresses, it transforms into a television masterpiece that talks about the current situations of the world and the shared experiences that we, as viewers, can relate to.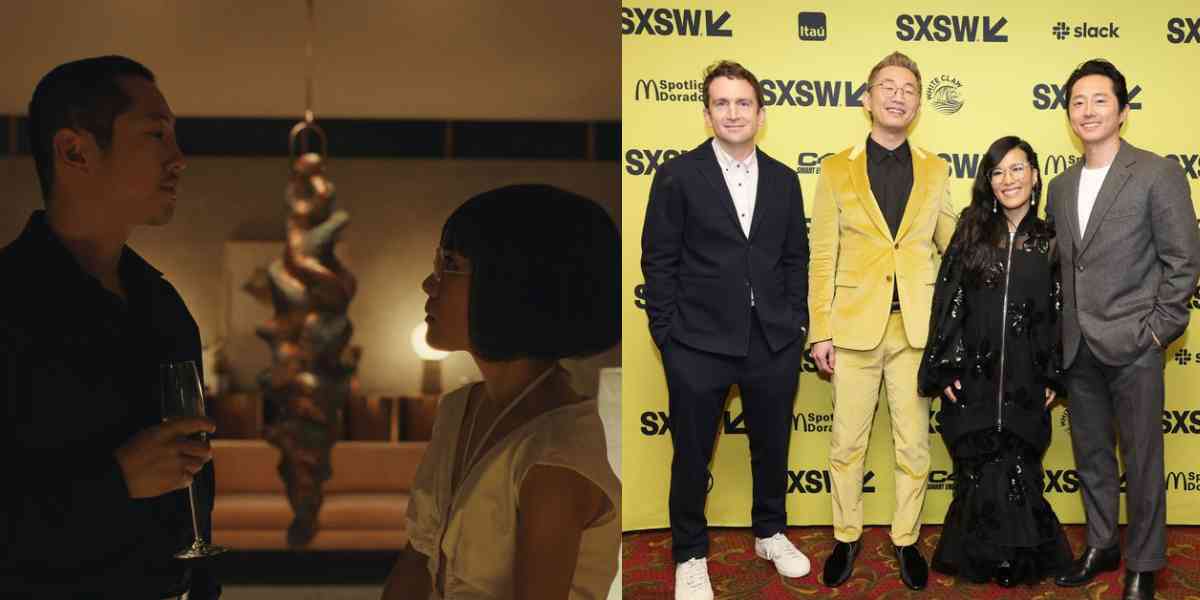 Both characters, Amy and Danny, are navigating through their daily problems but reach their limits when they get into a road feud with each other. The story then takes a turn for absolute chaos and a series of pranks which involves their loved ones and affects their personal lives. The story gets even funnier and more exciting with every episode. 
Related: Aaron Carter Net Worth In 2023 and Who Are His Heirs?
The show's main cast includes Steven Yeun, Ali Wong and Joseph Lee. who did an incredible job together and play a vital role in the series' success. It has 8.9/10 ratings on IMDb, and 95% of Google users have liked it. These stats confirm the popularity of the show.
Will There Be Season 2 Of Beef?
Netflix has neither renewed nor cancelled the series for a Beef season 2. This is because the first season just aired on April 6, 2023.
Related: Does Reacher Season 2 have a Release Date?
But there's nothing to worry about, as Netflix usually takes its time to review the public response and watch hours of the show. Then, usually, based on it, they make the final call. And since the first season did very well, we have our fingers crossed for a Beef season. Moreover, if everything goes according to plan, Beef season 2 will release by mid-2024.
What Will Beef Season 2 Be About?
Show creator Lee Sung Jin has given public hints about his plan to make Beef season 2. He shared that Beef is an anthology, meaning if there is a second season, it will have a different story and cast. Due to the same reason, season 1's story was concluded in its last episode. Lee Sung Jin said, "If given the opportunity, of course, I'd love to explore them further because Danny and Amy, I love those characters. But yeah, by design, though, this is a close-ended narrative." 
Related: Sympathy for the Devil 2023 Will Release in Summer
He also wished that the show would get good ratings so he could share a new story in season 2.
On the other hand, Lee Sung Jin, said in another interview that he has several more ideas for what happens next in Danny and Amy's life. In fact, he could write their story for another two seasons. He said, "But there are a lot of ideas on my end to keep this story going. I think should we be blessed with a season two. There's a lot of ways for Danny and Amy to continue."
It looks like the series' fans and the creator are ready for Beef season 2. However, Netflix will take the final decision, and we will be ready to update it whenever the streaming giant does.