Zooey Deschanel is a multi-talented American actress and singer who has made a significant mark in the entertainment and music industries. Her diverse career has contributed to her impressive net worth, which stands at $25 million as of 2023. Let's delve into her background, accomplishments, and the journey that led her to this financial success.
Early Life and Personal Details
Born on January 17, 1980, in Los Angeles, California, Zooey Claire Deschanel grew up in an artistic family. Her parents, Mary Jo and Caleb Deschanel, are both renowned figures in the entertainment industry – her mother is an actress, and her father is a cinematographer. Zooey's older sister, Emily Deschanel, is also a well-known actress.
Zooey attended Crossroads School in Santa Monica, where she formed friendships with fellow actors Jake Gyllenhaal and Kate Hudson.
Throughout her life, Zooey Deschanel has been involved in several relationships and marriages, including a marriage to Ben Gibbard, lead vocalist of Death Cab for Cutie and The Postal Service. She later married movie producer Jacob Pechenik, with whom she has two children. After separating, she began dating actor Jonathan Scott from "Property Brothers."
Related: What is Justin Trudeau's Net Worth?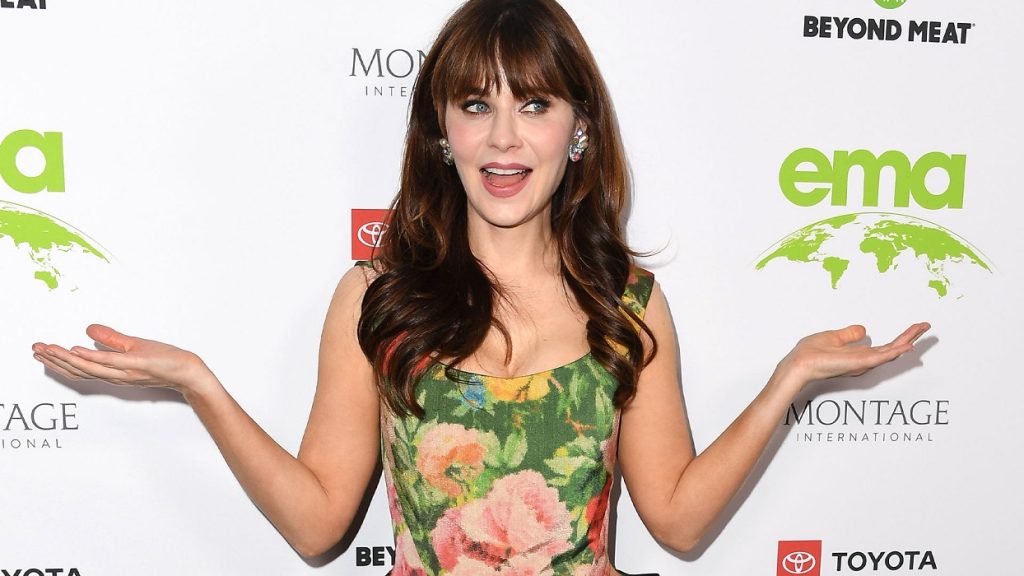 A Glance at Zooey Deschanel's Acting Career
Zooey Deschanel's acting career began in 1999 when she made her film debut in "Mumford." Her breakout role came in the 2000 film "Almost Famous," which garnered critical acclaim and earned a Golden Globe for Best Film—Musical or Comedy.
She continued to take on various film roles throughout the 2000s, with notable appearances in "Elf" (2003), "Yes Man" (2008), and "500 Days of Summer" (2009). Zooey also ventured into television, starring as Jessica "Jess" Day in the popular sitcom "New Girl" from 2011 to 2018. Her portrayal earned her multiple Golden Globe nominations and an Emmy nomination.
Related: What is Trevor Francis' net worth?
Zooey Deschanel's Music Career
In addition to her acting prowess, Zooey Deschanel is also a talented singer. She collaborated with M. Ward to form the musical duo She & Him in 2007. Their debut album, "Volume One," received critical acclaim, and they released several more albums, including "Volume Two," "A Very She & Him Christmas," "Volume 3," "Classics," and "Christmas Party."
Zooey Deschanel has also contributed vocals to various other projects, showcasing her musical versatility.
Conclusion
Zooey Deschanel's journey from her artistic upbringing to becoming a successful actress and singer has solidified her status as a multi-talented star. With a net worth of $25 million, she has earned financial success and the admiration of fans worldwide. Her combination of acting skills and musical talent has made her a prominent figure in the entertainment industry.