We are all set for WWE next pay-per-view Fastlane this Sunday with a match card full of awesome matches and competitors from Smack down. Being the last pay-per-view before Wrestlemania it promises to be a event with loads of surprises. The outcome of the event at Fastlane will ultimately make the road to Wrestlemania more interesting. Here we are with the result predictions and some rumors that can change the course of road to Wrestlemania.
WWE Fastlane 2018 Predictions:
Being the last brand pay-per-view for Smack down live it is expected to be one heck of a show. Show here is our prediction for the matches at Fastlane.
1. Becky Lynch & Naomi vs. Carmella & Natalya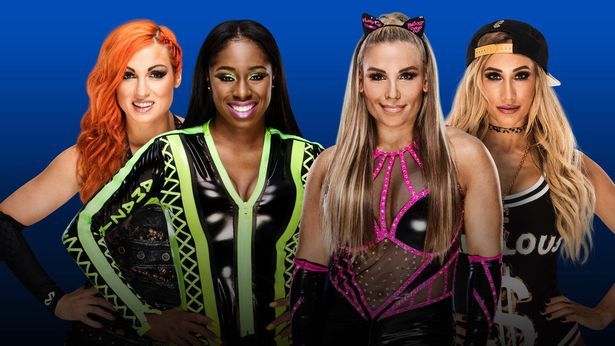 In this Women's tag team fight between these highly talented female superstars we expect to have high class action with a lot of great moments. Natalya and Carmella being the Heel against becky and Naomi as baby faces will be a perfect ingredient for wrestling lovers where they can back there favorite superstar and Cheer for them.
For this fight our prediction is Carmella and Natalya having a Pin fall victory with using some non ethical ways setting them up to build a back stage story going into Wrestlemania.
2. Shinsuke Nakamura vs. Rusev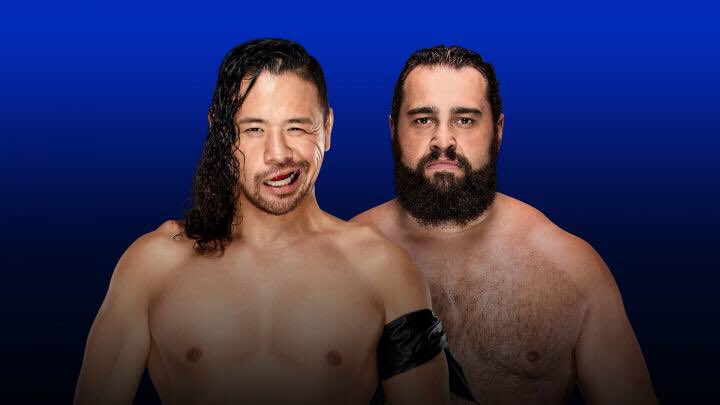 This is another match that draws attention when we look into the match card for fastlane. Here we have two baby faces of WWE going up against each other. One one side Shinsuke have all the momentum after winning the royal rumble and being in some great matches with Finn Bálor and John Cena.
On the other hand Rusev also has his thing going and Fastlane being a Rusev Day could make a huge impact on the implications for Wrestlemania ahead. For this one, we go with Shinsuke to Win the match going heel to set up a heel V/s Baby face at Wrestlemania where he has to face AJ Styles for the WWE Title.
We all do want Rusev to win this one to see Rusev finally celebrate Rusev Day with a Big win, But after looking at WWE's treatment of Rusev Day that is very much unlikely.
3. United States Championship: Bobby Roode (c) vs. Randy Orton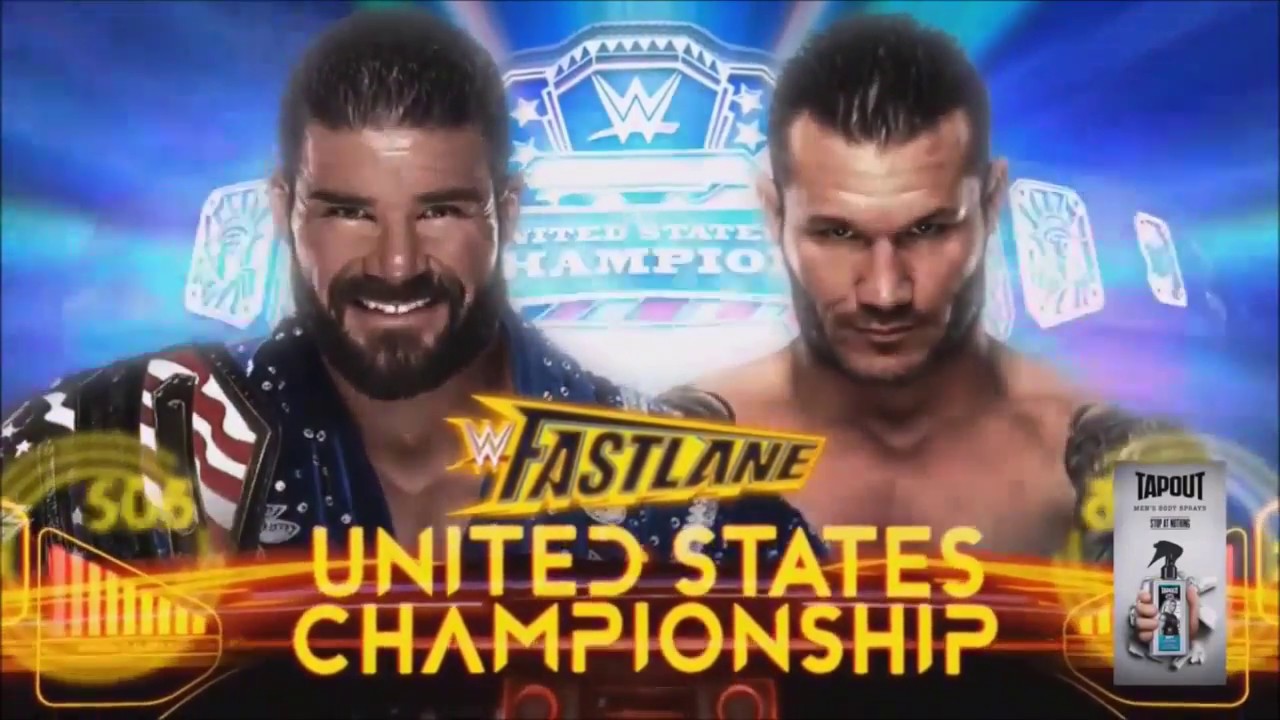 This one have all the likes to be a great match. Randy and Bobby have built quite a rivalry over the past few weeks with a Jinder mahal Angel to poking around.
Both the competitors have all the skills and talent to make it a great match for the viewers. Let's hope they live up to the expectations. For this match we go with Bobby winning with Jinder's Interference and randy delivering a RKO outta nowhere to both after the match.
This will perfectly set up there match at Wrestlemania. At mania they can go with a triple threat match for all three with no outside interference allowed.
So here Bobby Rode wins and retains the title.
4. Women's Championship: Charlotte Flair (c) vs. Ruby Riott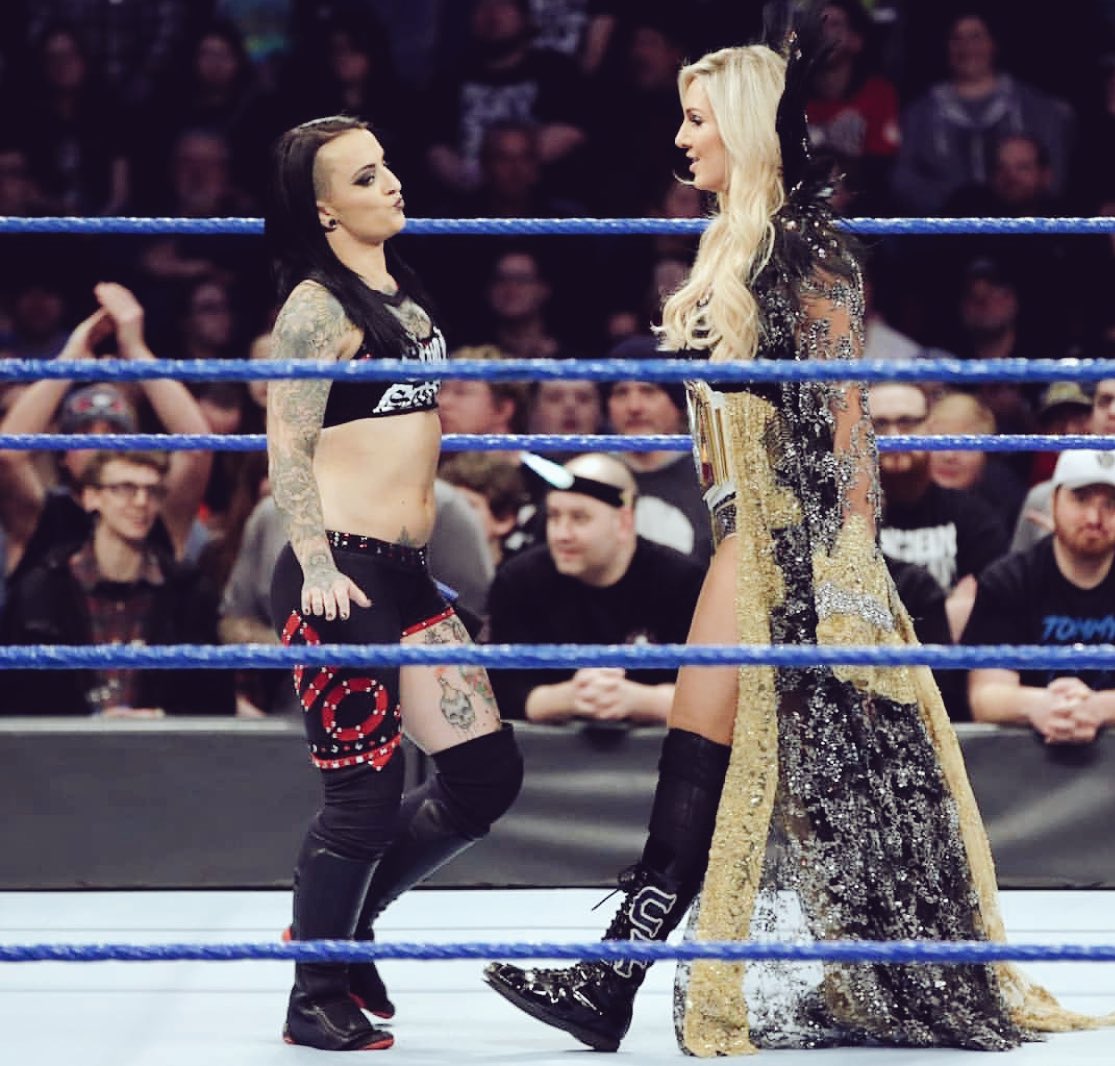 When we look into this match it just looks to be a filler before the final show down between AUSKA and Charlotte at Wrestlemania No real fuzz and story telling supports this one.
It looks more to be a case of having match for Charlotte at Fastlane and trying to show her completely concurring the RIOT squad before going into the road to Wrestlemania.
What we predict of this match is quite obvious Charlotte winning and retaining the title.
But the Big surprise can not be so simple as Charmella could cash in her money in the bank this Sunday and go on to face AUSKA at Wrestlemania. It really looks gloomy but I will put my money on this. If rumors are to be believed WWE is planning Charmella to beat AUSKA's winning Streak at Wrestlemania.
So we predict here Charlotte winning the match with a Pin fall. Riot Squad beating her up after the match leaving her defense less when charmella cashes in her money in the bank and setting her up for the road to Wrestlemania.
5. WWE Championship: AJ Styles (c) vs. John Cena vs. Kevin Owens vs. Sami Zayn vs. Baron Corbin vs. Dolph Ziggler.
Here we are at the end of our prediction list. The match that will end the show and could give us major heads up for Wrestlemania. John Cena is hell bound to be at Wrestlemania and the fans are eagerly waiting for Shinsuke VS AJ at Wrestlemania.
WWE is teasing AJ vs Shinsuke since royal rumble and we do not see them changing that after the Fans reaction on knowing this match will be there on the Wrestlemania card. So what will they do with John Cena, they cannot just complete a mania without there biggest baby face.
Here we come with our prediction to set it all up. John will go hell bound on everyone making it clear how desperately he wants to be at the mania. In the closing moments we will have AJ and John going head to head when John gives a devastating AA to AJ all to secure the win.
But wait the lights goes off and when they come back we see The UNDERTAKER delivering a tomb stone pile driver to John Cena which leads to AJ pinning John and retaining the title. So at the End AJ will hold the title high and set it up for the match with Shinsuke and John cena gets the Undertaker for a dream match at Wrestlemania.
So that was our prediction based on the rumors and the research we do on the Smack down Pay-per-view. Lets see coming Sunday if these predictions goes as per plan. One thing I can promise if these predictions comes true then it will a memorable Fastlane for WWE fans and it will generate the needed buzz for the WWE's greatest show Wrestlemania.
WWE Fastlane starts early morning at 4:30am IST and you can catch the live broadcast on Ten 1, Ten 1HD in English and Ten 3, Ten 3HD in Hindi Commentary. For Live stream you can log on to sonyliv.com or download Sony Liv app.