Looking for the right gift for the Stranger Things fan in your life? From sci-fi stories to spooky posters, there are so many possibilities when it comes to choosing gifts with a Stranger Things theme. Whether you're buying for your bestie or a member of the family, it's always worth finding a little bit of inspiration first.
Gifts for Stranger Things fans: Top 5 ideas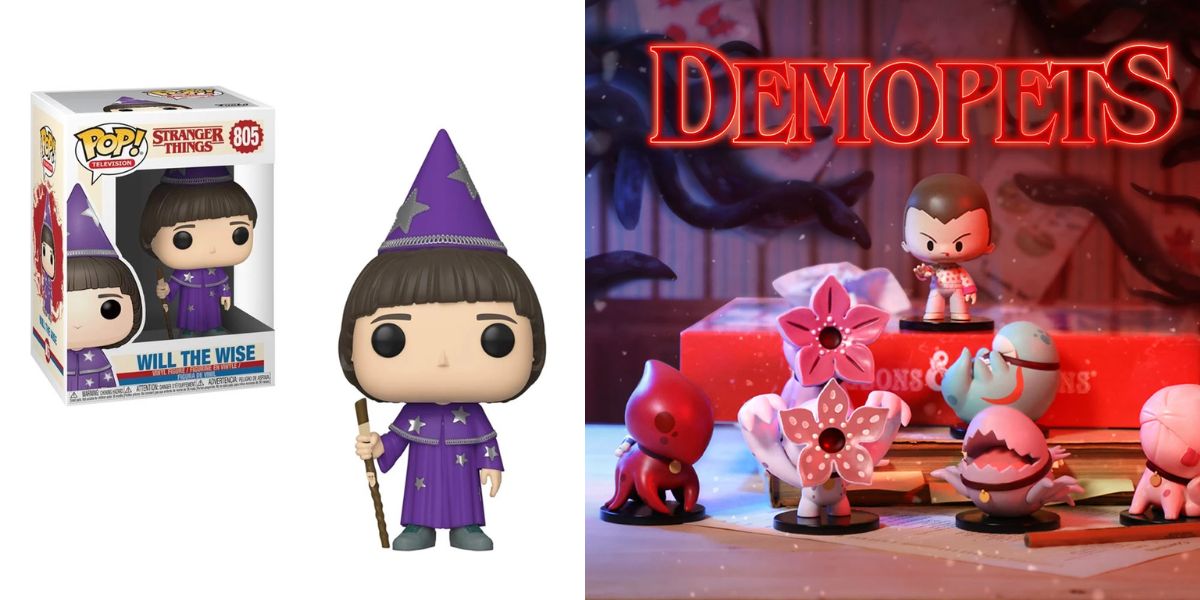 Stranger Things t-shirts
From the iconic Hellfire Club logo to a graphic close-up of Vecna's distorted face, it's easy to find the right Stranger Things t-shirt to suit them perfectly. Whether they choose to wear it just for lounging around the house or wear it with their favourite jeans, there are plenty of different styles available. Long-sleeve, short-sleeve, colourful or monochrome: you can choose.
The Stranger Things soundtrack
Bring home the breakthrough moments of Stranger Things with the official soundtrack. You can either buy the soundtrack from their favourite season, all four of them, or a compilation of the most memorable tracks from each season. From Kate Bush to The Beach Boys, buying the soundtrack makes a high-quality memoir from the show – and if they're not fussed about clothing merchandise, it could make a brilliant option. Choose digital formats, CDs, or even vinyl records.
The Eggo Card Game
Every fan of the Netflix series knows about Eggo: it's a sweet, sugary, waffle-shaped snack that El, the protagonist, develops a slight addiction to. In the Eggo card game, players select their favourite character and aim to escape the Upside Down, clearing the deck of all the Eggo cards. It's suitable for between two and six players, so makes a great choice for a friend or sibling. 
Mugs
Whether you go for a travel mug or something for the fineries, a Stranger Things mug could make a welcome addition to their collection. You could even personalise a mug to feature their name or a private joke to make them smile every time they have a brew. Choose from colourful prints, black and white texts, or spooky scenes on the sides.
Stranger Things action figures
Shopping for someone who's a child at heart? Buying action figures as a gift makes for a playful memoir – but they could potentially help to complete a wider collection too. An example of a pack you can get is one with Will, Dustin, and a Demogorgon. You can find action figurines of all the characters on the show, with each one standing around 3.5 inches tall and fully articulated.
Before you buy…
Whichever one you choose, it's always worth making sure that the Stranger Things gift is accompanied with a personal message or meaning. The most important thing is the thought behind the gesture, so try to make it an opportunity to show them how much they mean to you.