Last month, the two-year-old boy who was found dead in the mouth of an alligator in a St. Petersburg lake shook people from the core. Now, the St. Petersburg police have revealed Taylen Mosley cause of death along with the events that took place before it, and it does not look good.
Taylen Mosley Cause Of Death
According to the police, Taylen Mosley cause of death was drowning after he was placed or thrown in Lake Maggiore by his father, Thomas Mosley. The toddler's death comes a few weeks after he turned two and has left an empty space in the hearts of his family. 
Moreover, it's not just him who passed away at the hands of Thomas Mosley, as according to the police, he is also behind the murder of Pashun Jeffrey, Taylen's mother. It is said that Mosley stabbed Jeffrey 100 times in the apartment and then took the young boy to the lake, where he left him to die. After this, he went to his mother's house with wounds.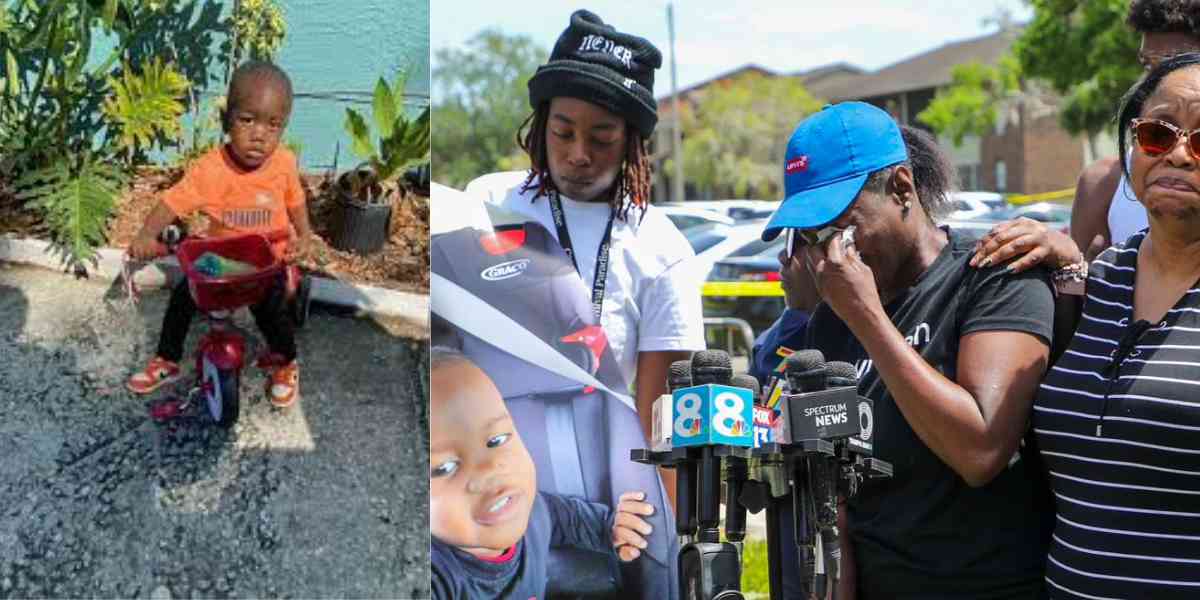 Related: The Last Kingdom: Seven Kings Must Die Release Date Announced!
Jeffrey's family got worried about her and went to check on her the next day, only to find blood on the pavement from her apartment. They found Jeffrey dead with several cuts and stabs when they went inside. The police were called, and a missing report was filed for Taylen. He was then found dead the next day, on March 31, by the police.
Thomas Mosley Pleads Not Guilty
The toddler's father is accused of two first-degree murders. However, Thomas Mosley, 21, has pleaded not guilty. 
Related: Hypnotic Release Date, Cast, Plot And Trailer
He is currently admitted to St. Anthony's Hospital and receiving wound treatment. These wounds align with the theory of his stabbing Jeffrey, 20. In fact, it looks like the 21-year-old injured himself from slipping while stabbing the deceased. The trial for this case will soon begin, and hopefully, the guilty will be punished for performing such heinous crimes.