Behold cinephiles! Because real cinema is coming back to theaters very soon. Strays movie has finally became official. For an overview, it is a classic movie about love and action dogs. Hence, the name 'Strays.' Moreover, as we already have a trailer for the film, we already have a clear idea of what to expect.
Strays movie is unlike other live-action dog-related films like The Secret Life of Pets. Instead, it will have a twist to it! The film will be R-rated. Meaning it could be more friendly for a family watch. One thing's for sure while watching the movie; you'll laugh and be in awe at the same time. This is because of the humor and the cuteness of the 'Strays.'
When will Strays Movie be released?
Universal is involved in the production of the movie! The officials have confirmed that Strays Movie will release on 9th June 2023.
Universal chose a summer release for Strays movie. It shows how high the expectations of Universal are. The film has already run a test screen check. And you'll be delighted to know that the June release date is confirmed.
Who is in the cast of Strays Movie?
As the movie is live-action, the main work is of voice-over artists and the CGI team.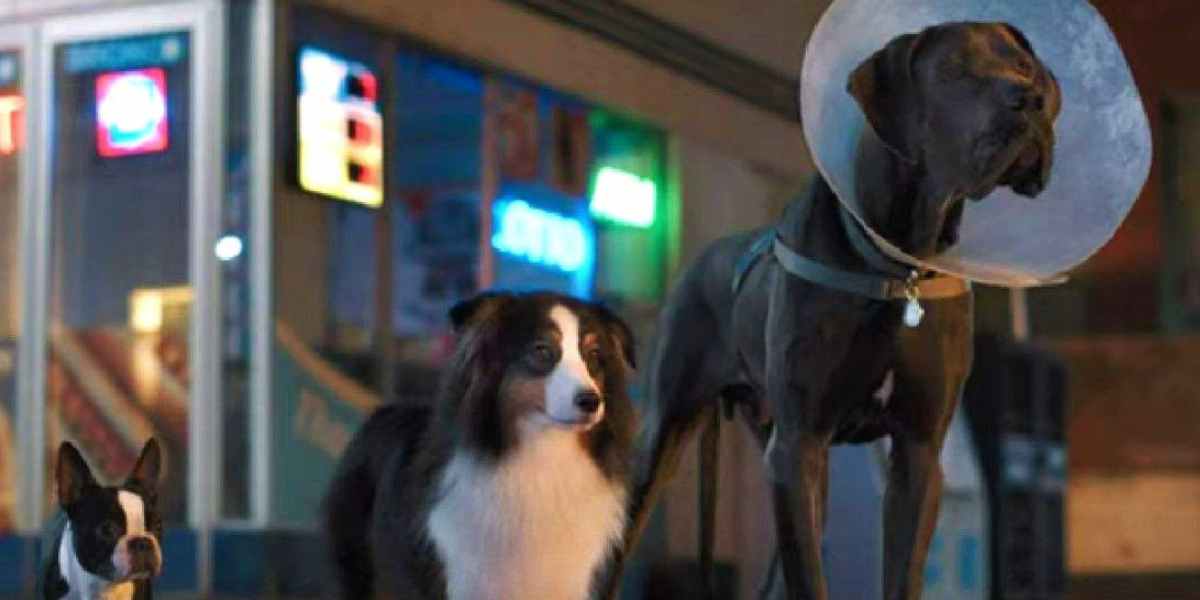 In the lead roles, we have Will Ferrel and Jamie Fox. Both of them are known for their comedic excellence! Jamie Fox is also an Academy Award Winner. So, we know that the movie is in safe hands. The main dog, Reggie, will be voiced by Will Ferrel. He will be the main character.
Big George Foreman Release Date Cast, Plot, Trailer and Spoilers!
The other most crucial character is Bug. Who is a Boston Terrier? Of course, we will get to see Reggie and Bug work together. Bugs will have more dominance over their relationship! There are few human roles too. Will Forte will play the character of Doug, Randall Park as Hunter, and Isla Fisher as Maggie. Other than them, we also have Josh Gad, Harvey Guillén, Rob Riggle, Brett Gelman, Jamie Demetriou, and Sofia Vergara.
Well, the cast is undoubtedly promising! No wonder Universal expects Strays Movie to do great in the theaters.
Is there a trailer for 'Strays'?
Yes, there is a trailer for the Strays movie. You can watch it by clicking on the following video! Make sure that you take advantage of this iconic trailer.
The entire footage was full of surprises. As mentioned before, the movie will not be about normal friendly dogs! There will be a lot of adult jokes too. And the trailer just hinted at the chaos about to hit us. The dogs were having too much fun, drinking alcohol, humping, and having the best times of their lives! The sock puppet will play a primary role in the movie.
What is the official plot synopsis of 'Strays'?
The boy will entertain you big time! The official plot synopsis of Strays Movie has given us an in-depth view of the plot.
Nevertheless Season 2 Release Date, Cast, Plot and Trailer
It will revolve around the main dog Reggie. Who is loyal to his owner like any other dog. But Reggie's owner, Doug, could be a better owner. One day he decides to abandon Reggie. But Reggie, being a loyal dog, still hopes for him to return. Because Doug must have a valid reason for leaving him; however, this never happens. Luckily, Bug takes Reggie under his control. His company makes Reggie realize that Doug never loved him enough.
This motivates him to seek revenge. He teams up with Bug and Bug's friends to avenge this behavior. Together they all become a group of Strays. Their respective owners neglect all. But luckily, they find solace in each other's company. The Strays consist of Bug, Maggie, Hunter, and a brand-new member Reggie.
Seeing them all bond over their trauma will surely be an experience you can't afford to miss. So, make sure to catch the Strays in theaters near you! We are still determining whether it will be available for streaming online. But once the word gets out, we'll update this site!
So, that was everything that you needed to know about Strays Movie! For more information, remember to bookmark this page.