The trend of multiplayer gaming is at a peak. Playing games with friends always give a wonderful feeling. Hence, these days almost every developer is launching new games with the multiplayer platform. As in the multiplayer game, invited friends can work for you as a helping hand. As a gamer, I am a big fan of multiplayer games like GTA 6 Online, Minecraft and Red Dead Redemption II. All these games are a perfect example of co-op experience in the gaming world. But have you ever imagined that in future you'd be getting multiplayer option in simulator games like StarDew Valley? Yes, I am talking about StarDew Valley Multiplayer platform.
In the game, you can farm, mine, build relationships, and grow the community of Stardew Valley. Doesn't it sound exciting and give you a feeling that it would be great if you could play this game with your friends. Then, you can share your farming life with your friends' thanks to Stardew Valley multiplayer platform.
Stardew Valley multiplayer feature has a lot of advantages, such as full map of your farm with four Corners and the ability to share money between players. Even you can marry other players or friends, instead of getting married to Sebastian, Leah or Abigail.
However, the Stardew Valley's multiplayer feature doesn't allow you to share the game's activation code with other players. Therefore, always make sure that whoever is playing with you, has their own copy of the game.
You can't invite players if you don't have cabins on your farm. If you want, then you can purchase cottages for each friend from Robin at a low price. Furthermore, you can also start a multiplayer farm with pre-built cabins again. We will read about it later.
Stardew Valley Multiplayer: How to Start a Multiplayer Farm
The game makes a perfect contrast between a multiplayer farm session and a single-player farm session. Which means, you can't invite your friends to single-player farm unless you turn it into a multiplayer one.
You can always start a new Co-op farm from the beginning by selecting "Co-op" from the main menu and choosing "Host". In this new game, you'll also get an option to select the number of cabins. Which corresponds to how many players you can have in the game. (Maximum 3 cabins are allowed)
Suggestion:- If you are playing Stardew Valley though console, then you might need a subscription, depending on your platform. You'll need either PS Plus, Xbox Live Gold, or a Nintendo Switch Online account. However, PC users can enjoy the game without getting anxious about such things.
The multiplayer function of Stardew valley works just when you have an active host, as all the saves are saved on the host player's device. Hence, you can't keep playing if the host leaves the session or he quit the game.
Once you ready, you can invite other players in as you would with other multiplayer games.
Steps to Start a Multiplayer Farm in Stardew Valley
Go to the main menu option and select "Co-op."
From the list of Host, tab clicks on "Host new farm."
Now choose the number of new cabins you want to start with. You can just invite three players at a time.
To place the cabins on your farm, click on "Nearby" or "Separate" to place them as per your idea.
You can also share your profit with other players. "Normal sharing" means all items will be sold at the same price as in a singleplayer game. So, you and your friends will likely to make some gold quickly, while percentages below 100% will give you more challenges.
Create your new farmer as normal.
How to Turn Your Singleplayer Farm into a Multiplayer Farm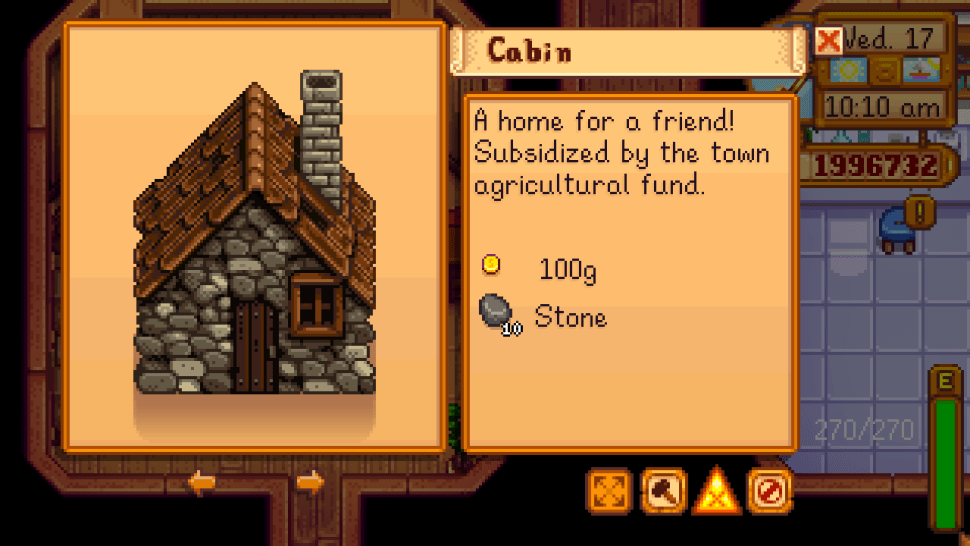 Select "Load" option from the main menu of the game, then choose the farm on which you want to play with your friend.
Now head to Robin's shop to buy one of three Cabin types for 100 gold. Either, you can also use 10 Stones for Stone Cabin, 5 Woods and 10 Fibers to purchase wood Cabin, or 10 planks of wood can be paid to get Log Cabin.
After you place the cabins on your farm, it builds instantly. Now just click on the save button and return to the main screen.
After the following the steps mentioned above, choose the "Co-op" option available on the main screen of your device and then go to the "Host" tab to load the farm you just saved with a new cabin.
Now invite your friends and enjoy farming!
How to Invite Other Players to Your Farm?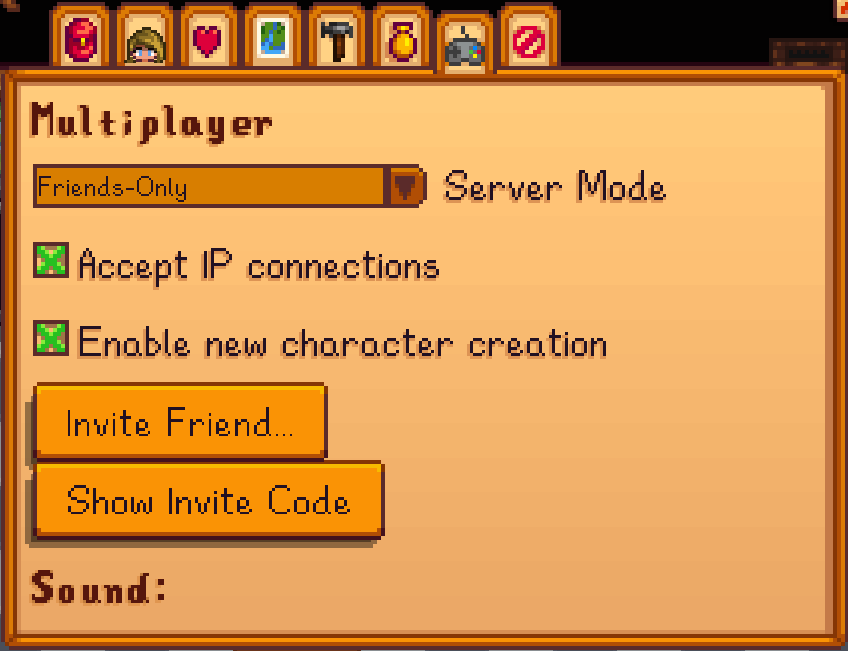 Load the farm on which you want to do farming with your friends.
From the options list, go to the "Multiplayer" tab and make sure that your Server Mode is selected to "Friends-Only" or "Invite-Only."
If you've launched the game through Steam or GOG Galaxy, any active friend you have in "Friends-Only" mode, will be able to see and join your farm through the "Join" option which is available in Co-op menu.
In "Invite-Only" mode, you'll need to click "Show Invite Code" and then send the same code to another player. In the "Join" tab of the Co-op menu, they can type the code in the blank space by selecting "Enter Invite Code."
By default, the multiplayer settings are closed for other players. Means you can't join without getting permission from the host. To allow other players to join your session. So, as a host, you need to restart the game then go to the settings to open up the game for others.
PS4:- As a PS4 owner, just make sure that you're all friends with one another on PSN. When they all are ready, then you can connect to each others' games. You just need Playstation plus subscription.
Xbox One:- To enjoy the multiplayer feature with your all friends, you just need to be friend with one another on PSN. PlayStation Plus must be active to enable all the features.
PC or Steam Users:- To get the multiplayer option, add the player to your steam friend list. After adding them, you will see a multiplayer game option in the drop-down menu, scroll down, then select "Join."
PC (GOG Galaxy/Steam):- If you are playing game on computer, through GOG Galaxy, and above mentioned solutions aren't working for you. Then the only host will be get the invite code in the gameplay options. After getting the invitation code, other players can type in the same code to join their session.
Nintendo Switch (Online):- Just like all other platforms, you can play Stardew valley with your friends via the join screen. But, you must have an active Nintendo Switch Online membership.
Nintendo Switch (Local):- Just switch on the local communications play, then you'll be able to enjoy the game with two Nintendo Switch consoles even without paying for Nintendo Switch membership.