Nigel Lawson, a prominent Conservative politician, and journalist famous for playing a role in the transformation of Britain's economy during the era of Margaret Thatcher, has passed away at 91. Nigel Lawson cause of death was his ill health following a lung infection. His contributions as a spectacular chancellor and his influence as a global warming skeptic have left a lasting imprint on Britain, and he will forever be remembered in Britain's golden book. 
Nigel Lawson Cause Of Death 
BBC reported Nigel Lawson's death at 91 on Monday, April 3, 2023. His son, Dominic Lawson, later confirmed Nigel Lawson cause of death as 'bronchopneumonia.' The ex-member of Thatcher's government passed away at his house in Eastbourne, England. 
The Conservative leader, Rishi Sunak, paid tribute to Lawson, saying he is "a transformational chancellor and an inspiration to me and many others."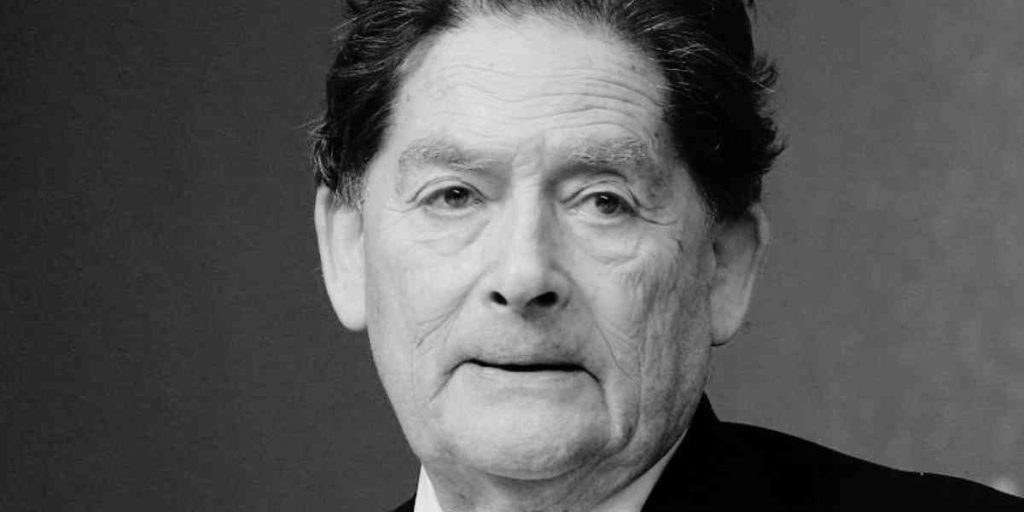 Nigel Lawson is survived by five out of his six children, Dominic, Nigella, Horatia, Thomas, and Emily Hero Lawson. The sixth one, Thomasina, died in 1993 due to breast cancer. 
Nigel Lawson Biography 
He was born to a non-orthodox Jewish family on March 11, 1932, in Hampstead, North London. His father was a tea merchant. 
Related: Jury Reaches Verdict In Lori Vallow Daybell Trial
Lawson's granddad, Gustav Leibson, was an immigrant from Latvia. He became a citizen of Britain in 1914 and changed the family name to Lawson after a couple of years. 
He followed in his father's footsteps, attended Westminster School, and then went to Oxford to get a degree in politics, economics, and philosophy. 
Navy And Journalism 
Before entering journalism, Lawson joined the Royal Navy, commanding a fast patrol boat. He worked in the Financial Times and then moved on to the Sunday Telegraph, where he worked as the city editor. He also worked in Spectator magazine and appeared on BBC television several times. 
Related: KSI Documentary "KSI: In Real Life" Review – The Rise and Fall of KSI
Politics 
Nigel Lawson was a member of the Conservative Party. He also served in the cabinet of Margaret Thatcher from 1981-1989, after which he was selected as the Chancellor of the Exchequer. 
During this time, he supported Thatcher in easing economic regulations and selling off state-run companies like British Steel and British Airways. He helped slash taxes and interest rates and was loved by the public. 
Moreover, he also played a significant role in the Big Bang of the London Stock Exchange in 1986, which lifted several restrictions and allowed electronic trading to enter the market. It led to investment and development surges! Without this help from Lawson, London faced the risk of becoming a 'financial backwater.' 
Related: Goodfellas Star Ray Liotta Cause Of Death Revealed
All in all, he helped turn Britain's economy around and turned the budget deficit into a surplus, halving unemployment and curbing inflation. However, he quit Ms Thatcher's government due to the dispute over monetary policies. The dispute centered around Ms Thatcher's resistance to pegging the British pound to the German mark and other European currencies. 
Global Warming Skepticism
After ending his career in the government, Nigel Lawson decided to take care of his health and lose his excess body weight. He lost 30 kgs in just a few months and then wrote a diet book to motivate others. 
After tackling his weight issues, he became a global warming skeptic. He challenged the perceptions of global warming being a serious threat and even published a manifesto on climate change in 2008 called "An Appeal to Reason: A Cool Look at Global Warming." He also founded the Global Warming Policy Foundation, an advocacy group to expose "the intellectual bankruptcy of the climate change establishment."